10 Ways to Prepare Your Home for Outdoor Entertaining
With colder temperatures in the rear view mirror, Americans are just starting to emerge from their homes and rediscover the great outdoors. Many will try to reconnect with their friends and neighbors at outdoor parties.
If you are thinking about hosting one of these gatherings, ask yourself this question: Is your outdoor entertaining space ready for guests? Or does it still look somewhat dirty and weathered from the winter?
Here are 10 tips for preparing your home for the first outdoor soiree of the season.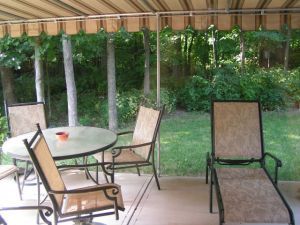 1. Power wash surfaces. From your patio slab to your siding to your deck, almost every surface in your outdoor entertaining area could probably use a thorough power washing. If you don't have the equipment, many places will rent it to you for a small fee.
2. Seal and repaint. Take a close look at your smaller surfaces, such as your door frames, window sills, fences, columns, pillars, and steps. If you see any areas where the paint or sealant is chipping or peeling, then repaint or reseal them (or just touch them up a bit).
3. Inspect your deck. The winter elements may have caused screws or nails to loosen or pop up. Or your boards or slats may have big cracks in them. Or maybe your railings or steps are loose. Make these repairs before your first outdoor gathering is scheduled.
4. Check your awning. At the very least, your awning may need to be cleaned or power washed. If needed, fix any splits or cracks in the fabric; and make any mechanical repairs necessary so that the awning unrolls and retracts smoothly.
5. Clean your grill. Take a gentle cleaner and wipe all flat surfaces. Scrub the grill grate clean of all old food debris. If you have a gas grill, test all components to make sure they work properly. For charcoal grills, clean any accumulated ashes out of the pit.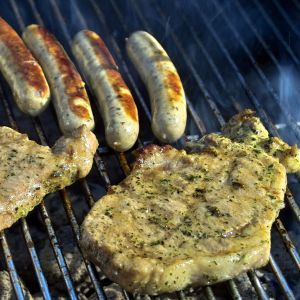 6. Clean outdoor lights. The glass and fixtures around your outdoor lighting sources have probably developed a residue over the winter months. Wiping all these surfaces down will help you better illuminate your next party.
7. Clean out your gutters. There may be leaves, twigs, pine needles, or even ice that's still sitting in your gutters from the winter. Climb up on a ladder and scrape all of this debris out of your gutters and run water through them to blow out any downspout blockages.
8. Prepare to battle mosquitoes. Depending on the size of your outdoor space, you may need to put out citronella candles, plug in bug zappers, or install more sophisticated types of mosquito or bug repellent systems.
9. Inspect outdoor furniture. Is it good for another year, or does it need to be replaced? You can extend their life by wiping down the surfaces, repainting or refinishing the surfaces, or changing out seat cushions for new ones.
10. Consider accessorizing. A new area rug, decorative wall art, or fresh plants or flowers can do wonders. Pottery, urns, and clocks are also a good idea. You may even want to go with an outdoor TV, a fire pit, or an audio system.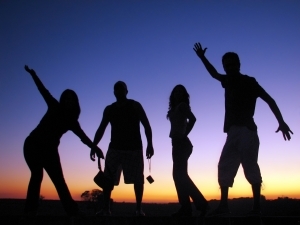 Written by Chris Martin