10 Ways to Reduce Your Mosquito Problems This Summer
The summer months are perfect for relaxing outside, engaging in outdoor family activities, and hosting barbecues or patio parties. But in some neighborhoods, these pursuits are curtailed (or never even planned) due to the presence of bloodthirsty gangs of marauders who lurk in the shadows waiting to attack helpless homeowners and their unsuspecting guests.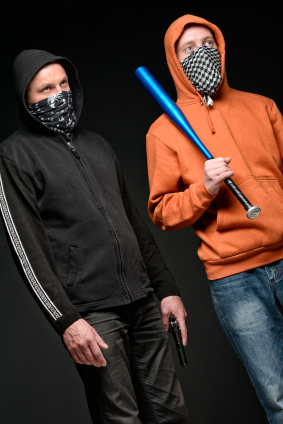 No, not them. These guys are wusses compared to mosquitoes.
Mosquitoes can be enough to suck the fun out of any outdoor gathering or activity. But a little planning and forethought can go a long way toward reducing your mosquito-related troubles. Here are ten suggestions:
Eliminate standing water in your yard. Whether it's within your landscaping, next to your fence, or in low-lying areas of your property, standing water is like a "Welcome!" sign for mosquitoes. Filling in holes and leveling off ground will remove areas where water can collect.
Empty containers. Your pets' water dishes are okay, but other places where water accumulates should be emptied. This may include buckets, birdbaths, garbage can lids, flower pots, and even frisbees or other toys.
Clean out your gutters. Leaves, pine needles, and other debris in your gutters are fertile grounds for mosquito colonies — especially if there is a clog which has resulted in standing water. Removing gutter debris is often enough to greatly reduce the mosquito population on your property. (And getting a gutter protection system can eliminate this source of mosquitoes entirely.)
Trim back your weeds. You may mow your lawn regularly, but is your weed trimmer gathering dust in the garage? Cutting down tall weeds and grasses eradicates sources of cover for mosquitoes.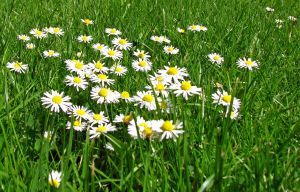 You may see pretty daisies. Mosquitoes see a spacious home with curb appeal.
Break out the fans. For patios or decks, just running some portable fans may generate enough of a breeze to repel mosquitoes while you relax or entertain. You may even want to consider putting a ceiling fan up in a covered outdoor area.
Swap out light bulbs for LED lights. Incandescent lights generate the perfect amount of heat to attract mosquitoes. Since LED lights are more energy-efficient, they emit less heat, making them unattractive to insects. So replace your porch light and landscape lighting with LED bulbs.
Get some citronella candles. These low-cost products generate a scent in the air that masks the human scent which mosquitoes find so attractive. Putting a few of these candles on the perimeter your patio may keep the biting pests at bay.
Choose the right plants. Certain flora — like sage, rosemary, horsemint, hummingbird mint, marigolds, ageratum, and catnip — are natural mosquito repellents. Planting some of these in your yard might encourage these flying pests to go elsewhere.
Spray mosquito-prone areas. There is a wide variety of mosquito sprays available today that are much kinder to the environment than their predecessors. In addition to hand spraying, you can also purchase these products in yard fogger or time-release misting form.
Use other repellent devices. Put up a bug zapper. Invest in a pyrethrin thermacell system. Build a bat house on your property. Or use a smartphone app to generate a sound that repels mosquitoes. There are plenty of devices and products on the market that claim to get rid of mosquitoes.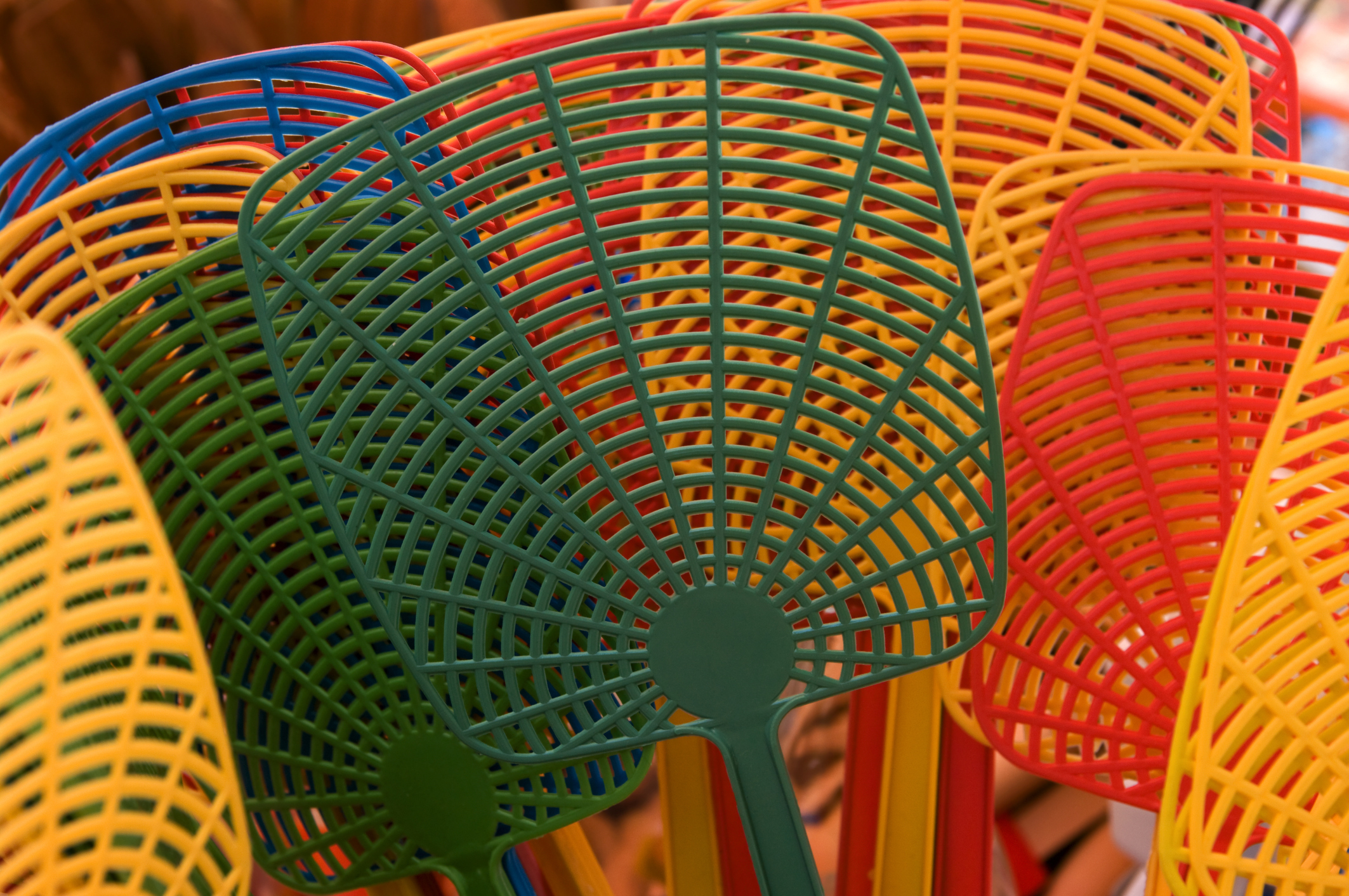 Or if you forget to do any of these, you can give these out as party favors at your next barbecue!