4 Drainage Options for a Flat Roof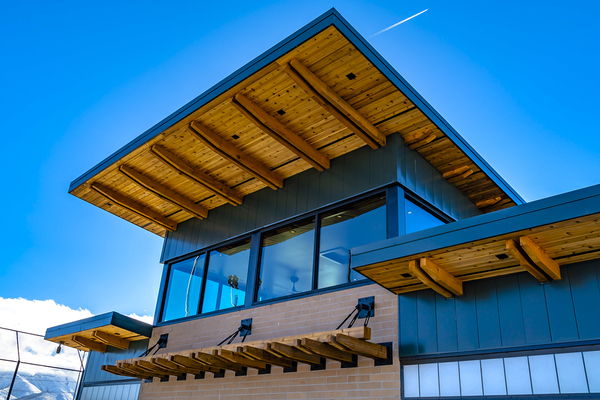 Flat roofs can be an attractive architectural decision; however, when it comes to drainage, they can make life more complex. If you have a home with a flat roof, what drainage options do you have? How can you ensure that your roof stays well-drained even if you live in a wet climate?
The Challenge of a Flat Roof
Flat roofs should not actually be flat. Like the land outside your home, they should have a slight slope that allows them to direct water into a drainage system. Unfortunately, this does not always work. Some flat roofs are poorly-designed or older, and they experience ponding water. Ponding water is water that still sitting on the roof two days after a rainfall event.
According to Green Slope, ponding can be due to:
A poorly-sloped roof design
A sagging roof deck
Inadequate drains
Blocked drains
Ponding can lead to roof leaks, plant growth, an increase in mosquito populations, and the deterioration of sealings and caulking. How can you ensure that your flat roof drains properly?
1. Investigate Diverse Drainage Options
To protect your flat roof, make sure that you investigate many possible drainage options.
Inner drains are located in the place where water tends to pond: the middle of the roof. They are connected to drains that move the water from the middle of the roof to the sewer. When these drains are working well, they remove ponding water and allow your roof to stay free of puddles, even when it has been quite rainy.
However, they can experience clogging, so you will need to monitor them for clogs or you'll be back to the problems of ponding and a leaky roof.
Scuppers are openings in the walls along the roofline. Water runs through the water via a metal box. They need to be designed and installed well, so connect with a roofing professional to get that done.
2. Use Gravity to Your Advantage
Gravity is your best ally when it comes to draining your roof. A low-slope drainage system works by using gravity to direct the water to the lowest points, where drains take over and move the water away from the home. When you're renovating a roof or adding new drains, make sure that the roof directs the water to drains and that the drains are on the lowest points on the roof. That way, gravity can do its job.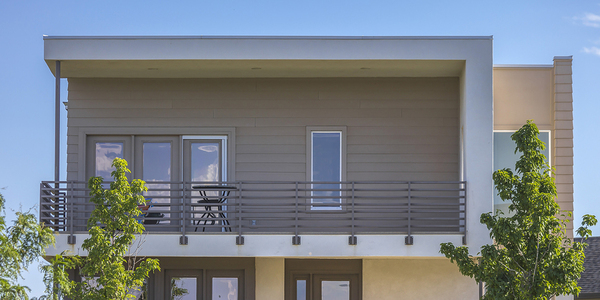 3. Install Gutters for a Flat Roof
Since your flat roof is not really flat, you can still add gutters to your roof. Gutters are the most common drainage option for all roofs. However, when you add gutters to your home, you need to ensure that they are high-quality gutters that will not leak or sag. Talk with your roof and drainage provider about adding other forms of gutter protection such as a gutter cover as well, so that you don't need to worry about clogged gutters.
4. Inspect Your Roof Regularly
Just like the drainage system on a home with an angled roof, drainage systems on flat-roofed homes need regular inspections. Do frequent checks of your drainage system, particularly during the spring and the fall when blossoms and leaves can clog the system. During the winter months, be conscious of how winter storms and debris can both puncture your roof and clog or damage your drainage system. In the summer, if there is ponding on the roof, watch for plant growth that could damage the roof.
Are you ready to change your home for the better this year? Talk with us at Lednor Home Solutions. We're focused on making your home drainage work. Contact us today to schedule a free estimate.