4 Ways to Pay for a New Roof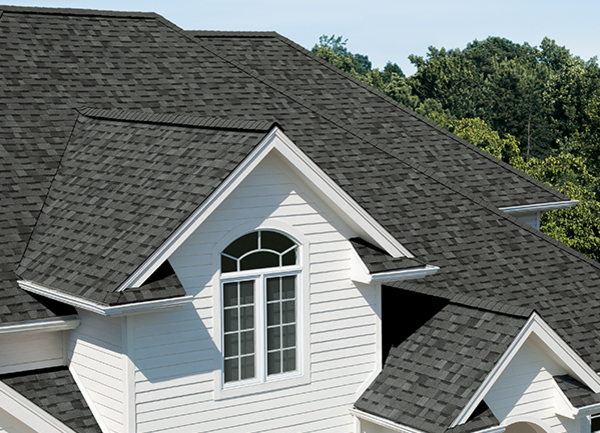 Is a new roof in your future? If you've noticed that your roof needs more than a few patches for roof repair or it's suffering a lot from storm damage, you may need a new roof. Whether the need has crept up on your or it's happened suddenly, sometimes it can be difficult to pay for the project. If you need a roof replacement and you are not sure how to afford it, what are some ways that you can pay for your new roof?
Look Into Your Insurance
If your roof was damaged by a storm or another serious event, you may have the ability to claim some of the cost from your insurance company. Wind, fallen branches, and fire can all be reasons that insurance will cover your new roof. However, insurance will not cover the usual aging that takes place on your roof.  You will need to prepare for this over time. Roofs that are newer, such as a roof that is 10 years old or less, may be covered.
Examine Your Warranty
If you're experiencing a roofing failure, look into the warranty from the past roofing company. Sometimes, roofing projects go awry and there are problems after the installation. Your roof should last for many years, not just a few years after a new installation. Check your warranty before completing repairs or a replacement.
Ask About a Roofing Company Payment Plan
Depending on the roofing company that you work with, some may incorporate payment plans to allow you to pay off your new roof over time. If you work with a larger and more experienced company, it's more likely that you will have payment plan options. Companies may also offer seasonal discounts and discounts for specific groups such as veterans. Check with your roofing company to inquire about your options. Roofing companies all have their own parameters and interest rates, so confirm with your company prior to starting the project.
Consider a Bank Loan
A line of credit or another loan from your bank may be an option if you're investing in your home. After you've examined ways to reduce your cost, applied relevant discounts, and looked into other payment plans, talk to your bank as well. This may not be the best option, and like other financing options it will involve interest, but it's important to lay out all possibilities before making the choice that is right for your home.
Reduce Your Cost
How can you reduce the cost of your project and make it more affordable?
If you can, change the time of year that you replace your roof. If you live in a climate where it's possible to reroof during the winter or the early spring, these are quieter times for roofing companies.
The rates for labor differ a lot. However, make sure that a lower-cost estimate still comes from an experienced company, since it costs more to troubleshoot, repair, and replace a poorly-installed roof.
Consider the type of roof that you want. Asphalt roofs are much less expensive than other roofs such as metal or wood.
The Cost of Avoiding a Roof Replacement
While you may need to save or take out a loan for a roof replacement, if you need one, it's worth it in the long term to make this kind of investment in the care of your home. If you don't replace your roof, what's the worst that could happen? Unfortunately, a lot of home problems can stem from poor roof repair:
Small leaks can lead to trouble in your attic, such as damaged insulation, which can result in a colder home and higher heating bills.
Water damage can cause problems with your wiring, which can lead to fire danger for your home.
According to Angie's List, leaks can lead to mold growth, and "mold and mildew can lead to serious health issues, especially for those with high sensitivity, including nasal congestion, rhinitis, inflammations, and asthma."
Over time, the actual structure of your home could be damaged, leading to structural issues that could lead to the need to replace additional parts of your building.
At Lednor Home Solutions, we've spent more than three decades working with homeowners like you to replace roofs and restore your home. We know that a roof is an investment in your home's future, and we want to work with you to ensure that your investment is sound. Contact us to schedule a free estimate today.