5 Major Gutter Thefts in 2012
As a homeowner, you go to great lengths to protect your possessions from thieves. So you lock your doors and maybe even put in an alarm system. You make sure your vehicle is equipped with an anti-theft device. And you take extra precautions to keep your jewelry, electronics, and credit card information safe from unscrupulous individuals.
But while you are busy protecting the items in your home, it may behoove you to try and keep criminals from stealing things on your home. More specifically, your gutters.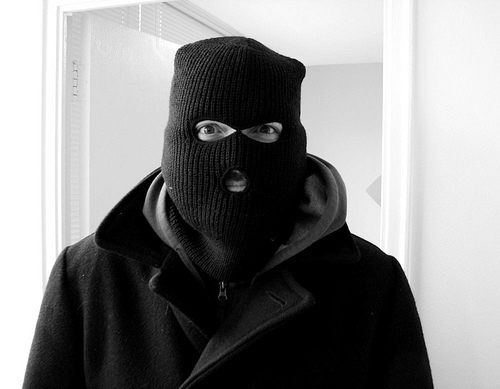 Gutters = Money
Why would thieves target your home's gutters? So they can sell them for scrap. In today's lean economy, criminals are trying to find more innovative ways to acquire money. And they've discovered that metal scrap yards will buy "discarded" metal and sell it to manufacturers, who melt it down and recycle it. At the beginning of 2013, aluminum was trading at 93 cents a pound, but copper stood at $3.59 per pound.
As a result, thieves are actually tearing gutters off of homes and buildings in order to take them to the scrap yard and sell them. This was all too common in 2012.
How to Protect Yourself
So what can a homeowner do to keep from becoming a victim of gutter theft?
The first step is to make sure that all gutters are secured properly. Many of these incidents are crimes of opportunity, and occur when criminals notice separated or broken gutter sections hanging loose from a house or lying on the ground.
Another tip is to better illuminate the front of your home. Motion-detector lights, which are available at any hardware or home improvement store, can prevent would-be thieves from creeping through your yard under cover of darkness.
Other suggestions include paring back shrubs and trees so that your gutters (and people trying to steal them) are clearly visible from the street and passersby; as well as partnering with your neighbors to keep an eye out for suspicious activity around your homes.
Unfortunately, gutter thefts are likely to continue into (and perhaps beyond) 2013. But being aware of this potential crime and taking measures to prevent it will minimize the odds of your home being victimized by gutter thieves.