5 Things to Look for in Your Gutter Protection Installation Company
In order to save yourself the time and hassle of cleaning out your gutters, you're thinking about investing in a gutter protection system. You're off to a good start.
While there are some products that will let you do it yourself, most systems recommend or require professional installation. That means you should do a little digging into which company you should hire to put up your gutter guards.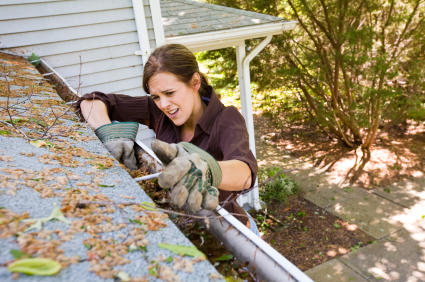 Somebody needs a gutter protection system!
Here are five questions you should ask during this process.
1. What type of gutter protection system is being installed? Some gutter guards can simply be placed on top of or attached to your existing gutters. But a few systems utilize "all-in-one" materials — meaning that the gutter protection system is a single piece which is designed to replace your current gutters, not augment them. It is imperative that you know the difference between the gutter protection products as well as which one will best suit your needs.
2. How will the gutter protection work? Not all gutter guards are created equal; they have different approaches to keeping debris out of your gutters. The "mesh" gutter guards are usually pieces of metal, plastic, or vinyl with holes cut into them to allow water to pass through them while keeping solid debris out. "Slotted" systems operate much the same way, only the pieces have one or more slots cut into them to permit water to flow into your gutters. But "reverse curve" gutter guards consist of a curved piece of metal that sits atop your gutters. This shape allows water to adhere to it and trickle into your gutters while letting leaves and pine needles slide of onto the ground.
3. How trustworthy is your contractor? You should also research the company that is installing your gutter guards. Has it been in business a long time? Is it bonded, licensed, and/or insured? Is it a member of your local chamber of commerce or the Better Business Bureau? You can also go online and look for reviews about the company from people who have dealt with its personnel in the past.
4. How much will it cost, and how will you pay for it? Obviously, you want to get an idea of how much the entire project will cost. This may mean getting quotes from multiple contractors. You should also determine whether the company charges by the labor hour, or linear foot, or whether it's a flat fee based on your home's square footage. Most importantly, find out if you can pay the contractor after the work is completed or if you have to put down a deposit. The more money you part with up front, the greater the odds of the company dragging its feet on getting your gutter guards installed.
5. What kind of warranty or guarantee comes with the installation? Figure out whether only the materials are covered by a manufacturers warranty or if the contractor also guarantees its work for a certain period of time. A written warranty generally covers mistakes made during installation, and some gutter guard systems even come with a lifetime guarantee. Just be sure that you are aware of what is covered (and not covered) and don't forget to register it! Typically less than 10% of consumers actually register a warranty for a TV, home appliance. product, etc.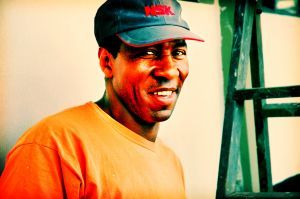 This guy can help!