7 Reasons You Should Think Twice About DIY Gutter Installation
There are some activities which sound like good ideas at first, but their attractiveness wears off once you started thinking them through. Like chopping down your own Christmas tree in the wild. Or registering for your first marathon the week before it is held. Or marching into the forest to "live completely off Mother Nature" for a week.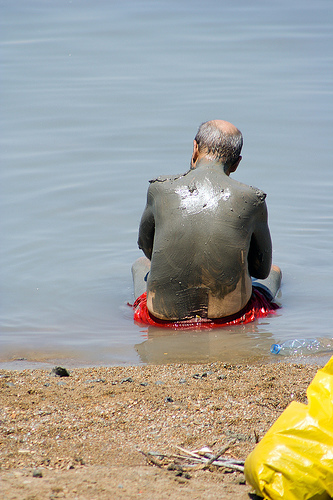 "Why did I think this would be fun?"
The same maxim holds true for do-it-yourself home improvement projects. Unless you are an exceptional DIYer, you should probably think twice before rewiring your electrical panel, fixing your bathroom plumbing, or putting in a pool that isn't above-ground.
Gutter installation also falls into this home improvement category. Here are seven reasons why becoming your very own gutter installer may not be the wisest option.
You could hurt yourself. Badly. Won't happen to you? That's probably what the tens of thousands of people who get hurt each year from falling off ladders thought too. Concussions and fractures are common results from ladder falls, and paralysis or even death are also real possibilities. Not to mention that the resulting medical bills probably boost your total costs up past what you would have paid a contractor to do it in the first place.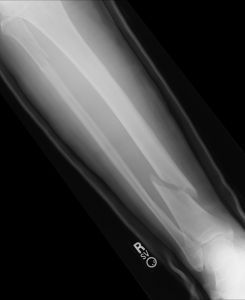 This gutter installer had no intention of falling off a ladder, either.
You have to deal with a learning curve. Like so many other DIY projects, installing gutters looks easier than it is. This is especially true when it comes to diagnosing related problems like rotting fascia boards, water-damaged siding, or roof shingle repair. Professional gutter installers have the experience to spot these issues and address them without missing a beat.
Materials costs could mount quickly. You may think you're saving a bunch of money by purchasing the guttering, downspouts, clips, hangers, and adhesives yourself — until you look at the final bill. Pros pay wholesale prices for these materials, and you reap the benefits in cost savings.
Transporting materials can be a pain. That's especially true if you're trying to bring home guttering in a car or a small SUV. But even if you own a pickup truck, it's tough to transport ten-foot gutter sections unless the vehicle has special gutter racks mounted on it.
Setting gutter pitch can be complicated. Trying to keep your guttering system from detracting from your home's curb appeal, while still making sure the runoff water flows "downhill" like it should, can be tricky. It's much easier for a professional who achieves this sort of delicate balance on a regular basis.
Your gutters could "get bent." Aluminum gutters may be functional and lightweight, but they're also quite pliable. A hard bump on your roofline or a ladder leaning up against them can be enough to dent, bow, or buckle a section — and then you have to take it down and install another one all over again.
You're denying yourself the "seamless" option. Many companies have their own portable gutter-making machines that can produce seamless gutters on-site. Seamless gutters are less likely to leak or separate, and they're more aesthetically-pleasing than several gutter sections fastened together.
It's a cold, hard truth of DIY: sometimes, you get what you pay for. With gutter installation, you're probably better off letting a professional handle it. Really.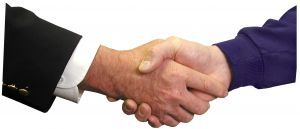 "Thanks for taking on this project and saving me from my own worst nightmare."
Image credit #1: Cybjorg
Written by Chris Martin