8 DIY Mistakes That Are Really Funny – Except When You Make Them
You're going to learn a new term today: the calamitihumor period*. It's defined as the length of time needed for a mishap or embarrassing situation to be viewed as funny.

Take do-it-yourself mistakes, for example. They're almost never amusing right after they happen. But a few days (or weeks or months) afterward, those involved can look back on the situation and laugh about it.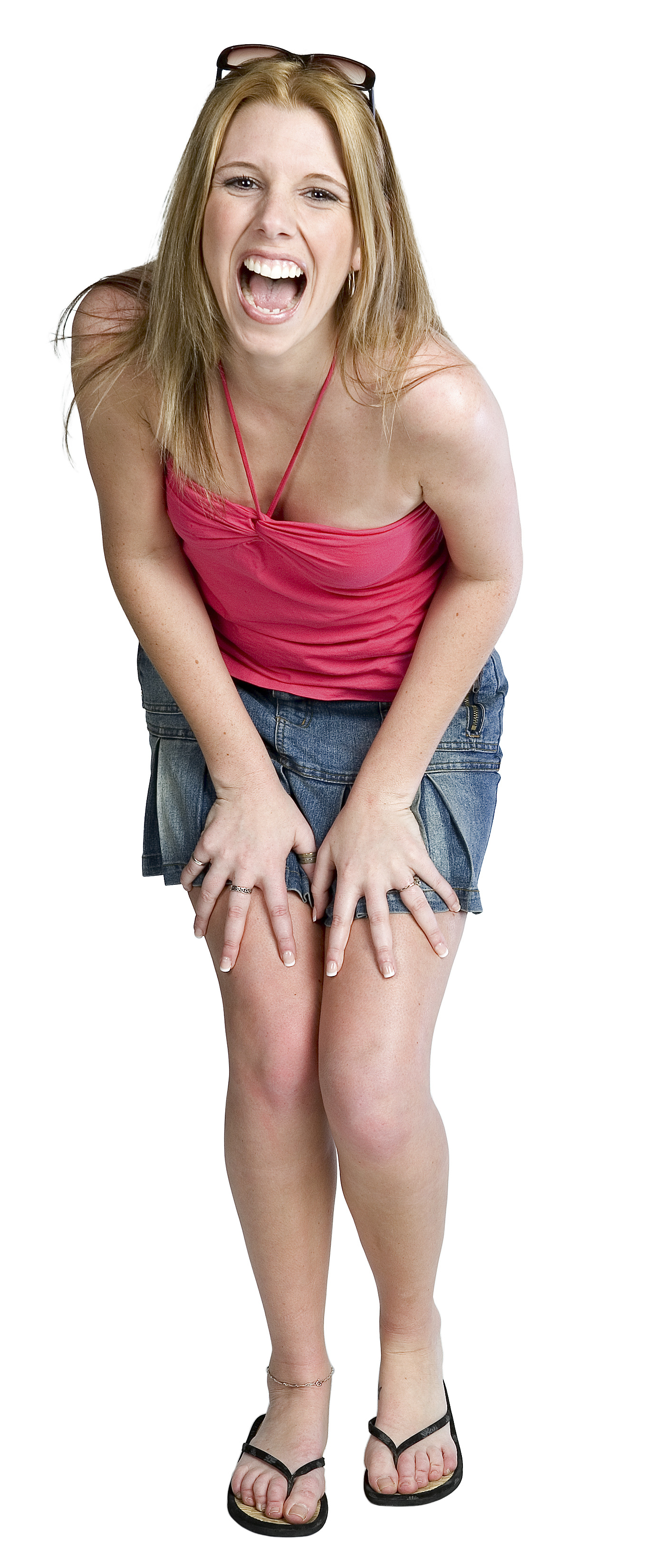 "You did WHAT to your master bedroom?"
Of course, the calamitihumor period is shorter for others than it is for the victims of self-inflicted DIY mistakes. Think about it: while you're still licking your wounds, your buddy is often guffawing at your expense, right?

And let's face it: there are some DIY screwups that can be pretty darn hilarious; except, of course, if you are the one who messed up. Here are eight of the most common scenarios of this type.

1. "I can use a pipe wrench as a hammer or to screw in a small bolt. No biggie."

It's amazing how hard DIY projects can be if you're using the wrong tool. You tend to wind up with stripped screws, scuffed surfaces, or very sore hands and fingers. Unless you enjoy making things harder for no reason, get the right tools for the job.

2. "Look how much money I saved on these materials!"

Bargains are all well and good; but if you're skimping on materials, it'll probably show in the finished product. If you get quarter-inch drywall or plywood instead of the three-quarter inch size, you're sacrificing durability and soundproofing just to save a little money.

3. "What? It's painting! Just brush it on the walls, and you're good, right?"

If you neglect to prep your walls before painting, they'll look like they were painted by an amateur. Make sure to clean the walls, patch any holes, sand the surfaces, and use primer to cover stains and old paint.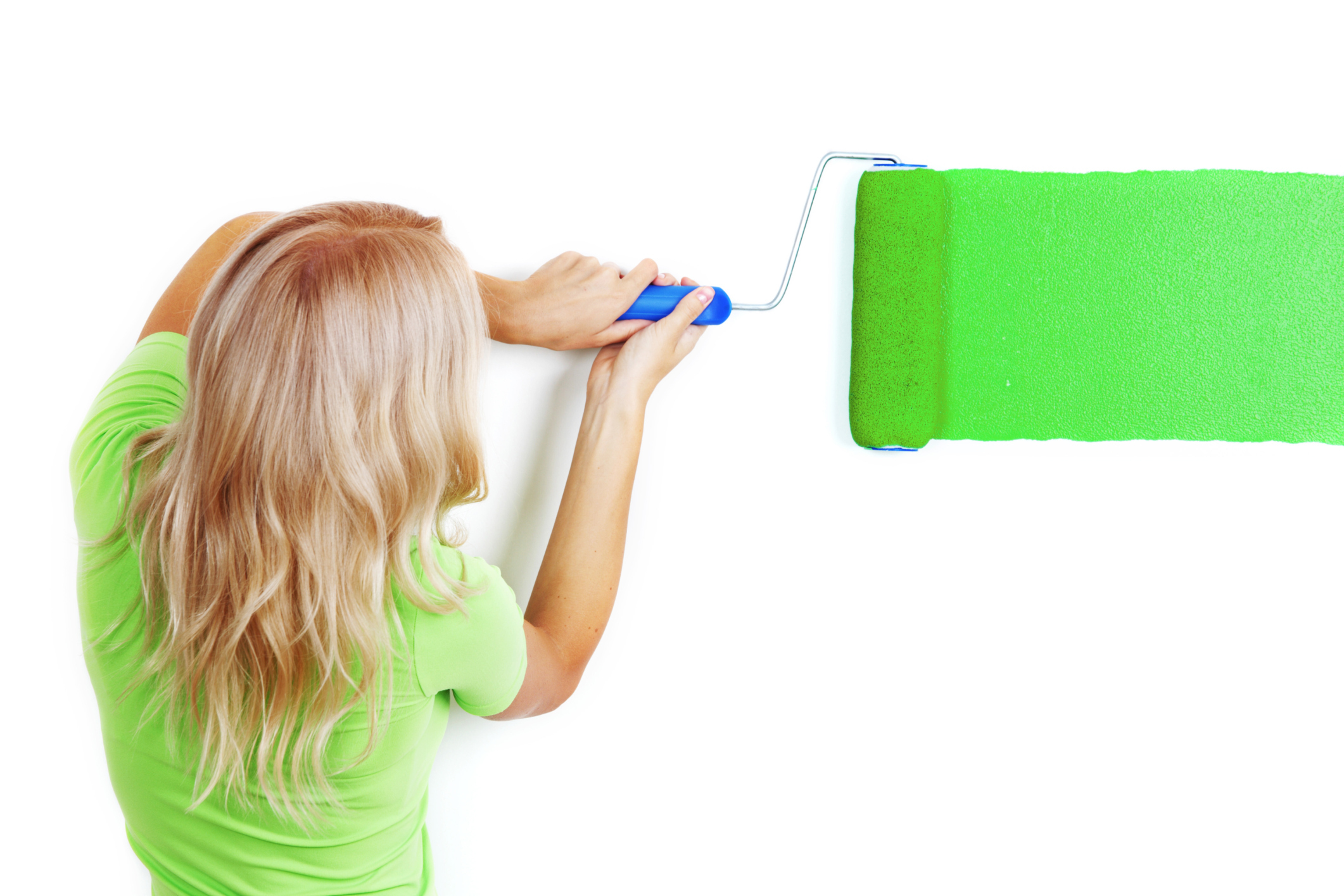 Hope she primed that wall before she started.
4. "I can just eyeball that."

A level can be a DIYer's best friend. Otherwise, you'll wind up with slanted joists or beaks, sloping shelves, or uneven edges. (Another tip: when hanging gutters, use a chalk line to establish the proper slope so the water will flow properly through them.)

5. "Close enough."

You've heard the phrase, "Measure twice, cut once?" Making sure that edges are flush and gaps are closed is often the difference between a well-done project and a shoddy one. So pay attention to those details.

6. "I'll be fine. Nothing's going to happen to me."

When you ignore safety precautions, you're just asking for trouble (and a large ER bill). Safety goggles, work gloves, and properly-anchored ladders can prevent a host of serious DIY injuries.

7. "Permits shmermits."

You might be surprised what home improvement projects require permits from a municipality or HOA. Most types of outdoor projects will need approval from someone, and large-scale renovations of any type almost always require permits. You don't want to have to incur heavy fines or rip up your hard work.

8. "I can get this done in a day/weekend."

Perhaps the most frequently-made DIY mistake is failing to allocate enough time for the project. Then you end up with a half-painted room, a partially-built deck, or a gaping hole in your wall or roof. Oops!
"I thought I could fix my roof in one afternoon. Oh, well – the hole isn't too big. What could possibly go wrong?"
Now that you know about the common DIY mistakes, you can take the proper steps to avoid them on your next project. Not only does it make you a better do-it-yourselfer, but it also gives you the right to laugh at someone else who falls victim to these mistakes!

*-No, calamitihumor is not a real word.
Written by Del Thebaud