8 Home Improvement Projects That Will Pay for Themselves
Let's pretend that someone gave you $50,000 to improve your home. What projects would you undertake? How important would return on investment be…
Oh, wait. You started laughing when you heard the "someone gave you $50,000" line and didn't hear the rest of the question. Okay. It's… you can stop now. Really.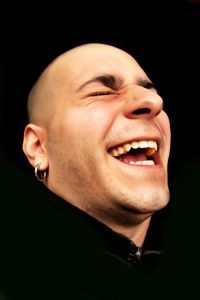 No seriously… stop. Enough!
The point is, finding money for home improvements is difficult, so you definitely want to make sure than you're getting the most bang for your buck. Here are eight projects which have a high ROI — and a few even pay for themselves.
1. Insulate your attic and crawl spaces. Millions of homeowners are paying higher utility bills than they should simply because their homes are not properly insulated. Completely covering your attic (as well as any accessible crawlspaces) with the right level of insulation will significantly lower your energy costs — to the point where the insulation project will pay for itself over five to ten years.
2. Adding an extra bedroom. Now, don't panic; you don't have to split a bedroom in two or wall in your study. If you have a spacious attic, converting it into a usable bedroom is not as expensive as you might think. In fact, Remodeling Magazine estimates that this project would cost an average of just under $46,700 — and you could potentially boost the selling price of your home by twice that amount.
3. Expanding closet space. One of the items that tends to be high on current home buyers' lists is an abundance of storage (because people keep buying more stuff and they need a place to put it all). So convert unused attic or crawl space into storage areas, or expand an existing bedroom closet. You can buy much of the materials yourself, and you only need to spend around $1,000 to $1,250 to add this appealing amenity.
4. Upgrade your kitchen. Again, you don't need to sweat the six-figure price tag that comes with ripping your kitchen apart and starting from scratch. Just make upgrades to the most visible kitchen features, like granite countertops, stainless steel appliances, and maybe a few high-end drawer pulls or a backsplash. The average minor kitchen remodel is just over $21,000, and you'll recoup most of that in the increase in home value.
5. Renovate your bathroom. A subpar bathroom can be a deal-breaker for some home purchasers. Putting in a new vanity counter, toilet, and tub or shower can cost upwards of $15,000; though over three-quarters of that amount will be recouped in a higher sales price. You could also consider a partial renovation, with new floor tiles, new plumbing fixtures, or additional storage.
6. Install new roofing and/or siding. The value of your interior improvements won't be maximized if your roof or walls are leaking. To prevent this, consider putting a new roof on your home (at an average cost of around $18,000) or replacing your house's siding (which may set you back almost $10,000).
7. Improve curb appeal. This is the area where a little investment can go a long way. Planting or polishing landscaping beds, adding some colorful flowers or shrubs, repainting or replacing the front door, and upgrading the mailbox will cost under $1,000 in total, but the improved first impression will be more than worth it.
8. Install a gutter protection system. How much money do you spend paying someone to clean your gutters? Or how much time do you waste doing it yourself? Having a gutter protection system installed may only cost you a few thousand dollars; but if you never have to worry about cleaning your gutters again, the value of that peace of mind is practically priceless!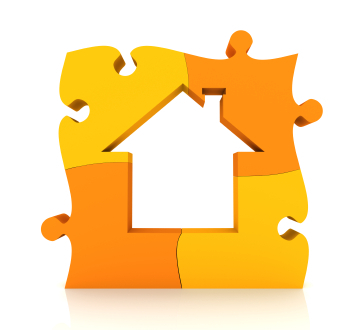 Figuring out what home improvement projects to undertake can be puzzling. (Oh… come on! Don't start laughing again. It wasn't…. geez.)