8 Signs It's Time for Roof Replacement
You know it's time to replace your car when it keeps breaking down. You know it's time to replace your carpet if it's frayed or stained. You know it's time to replace your clothes if they don't fit or go out of style. And you know it's time to replace your cell phone when… well, when the new cool phone comes out.
But what about your home's roof? The point at which you need a roof replacement is not always readily apparent (unless it collapses, catches fire, or gets crushed by a tree). And changing out a few shingles will only solve the problems for so long. So here are eight signs that indicate that it may be time to replace your roof.

It's old. Most roofs come with 20-year warranties. So if your roof hasn't been replaced in well over two decades, there's a good chance that you should start thinking about putting a new one on your home.
 It looks bad from the street. Curb appeal is important, and you don't want your roof to detract from it. Stand in your street and check for large areas of disrepair, widespread "streaking" on your shingles, or worn areas around chimneys and vents.
Its shingles look bad. You should also conduct a close-up examination of your roof's shingles. If many of them appear wet, stained, curled, bent, broken, or darker than normal (or are missing completely), then consider replacing all of them at once.
There are granules all over the place. When shingles begin deteriorating, they break off in small pieces that look like dark, coarse sand. If you start seeing granules in your gutters, yard, and landscaping, they're coming from your roof.
There is staining, peeling, or bubbling paint. A leaky roof can cause deterioration of exterior paint around the roofline. But it also can seep into your home's walls and stain your inside walls, too.
Its deck looks bad. The roofing "deck" consists of the support beams that hold your shingles and roof up. If these beams are sagging or show evidence of moisture damage, you should replace both your shingles and your roof deck.
It's leaking into your attic. You might see signs of water inside your attic after a rainstorm (or when snow melts). But your roof can also leak light; if you can see inside your attic without a light, it may be roof replacement time.
Your energy bills are rising. A good roof acts as an insulator against heat and cold invading your home. If it's not doing its job, you'll notice increasing utility bills, because your air conditioner or heater is having to work harder to maintain a comfortable temperature.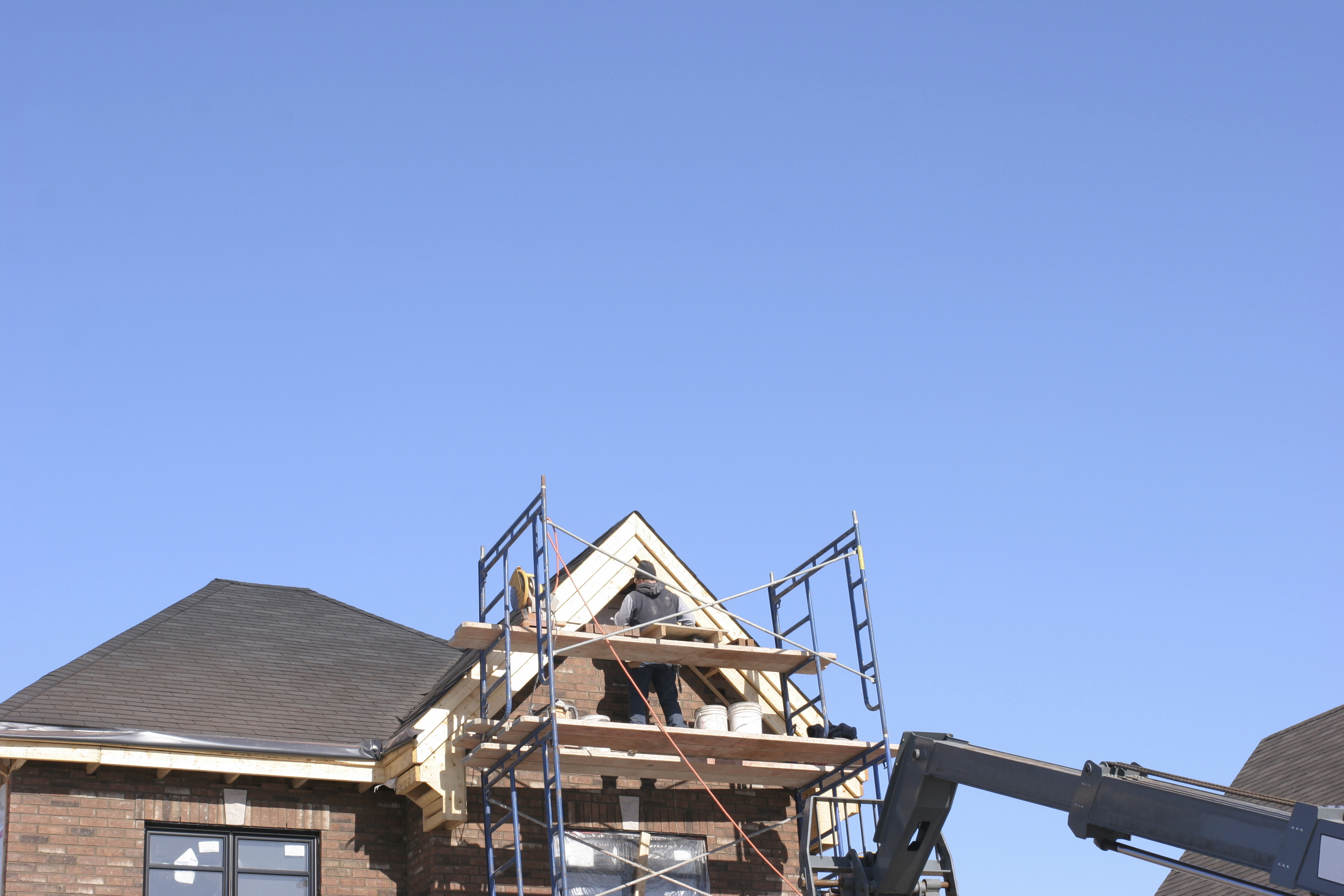 A roof replacement is an expensive investment in your home, so you'll want to make sure it's done right. Make sure you find an experienced contractor who is up front about the cost and stands behind his work. And don't procrastinate too long in replacing your roof; otherwise, you may be also paying for related damage caused by a subpar roof.