After Halloween and Election Day, it's Recycling Season!
Americans love the colors of autumn. The orange of Halloween pumpkins. The browns of Thanksgiving turkeys. And the multifaceted orange or brown hues of all of the fallen leaves.
But there's another color you can add to the autumn spectrum: green. If you make an effort to recycle, reuse, or repurpose your fall items and materials, you can help the environment while demonstrating your commitment to sustainable living.
Candy, Candy Everywhere!
You can begin by attacking all of the Halloween candy. If you have individually-wrapped candy that you don't wish to eat yourself, you can take it to your office, church group, or social club. Unopened bags can be donated to shelters or a children's charity of your choice.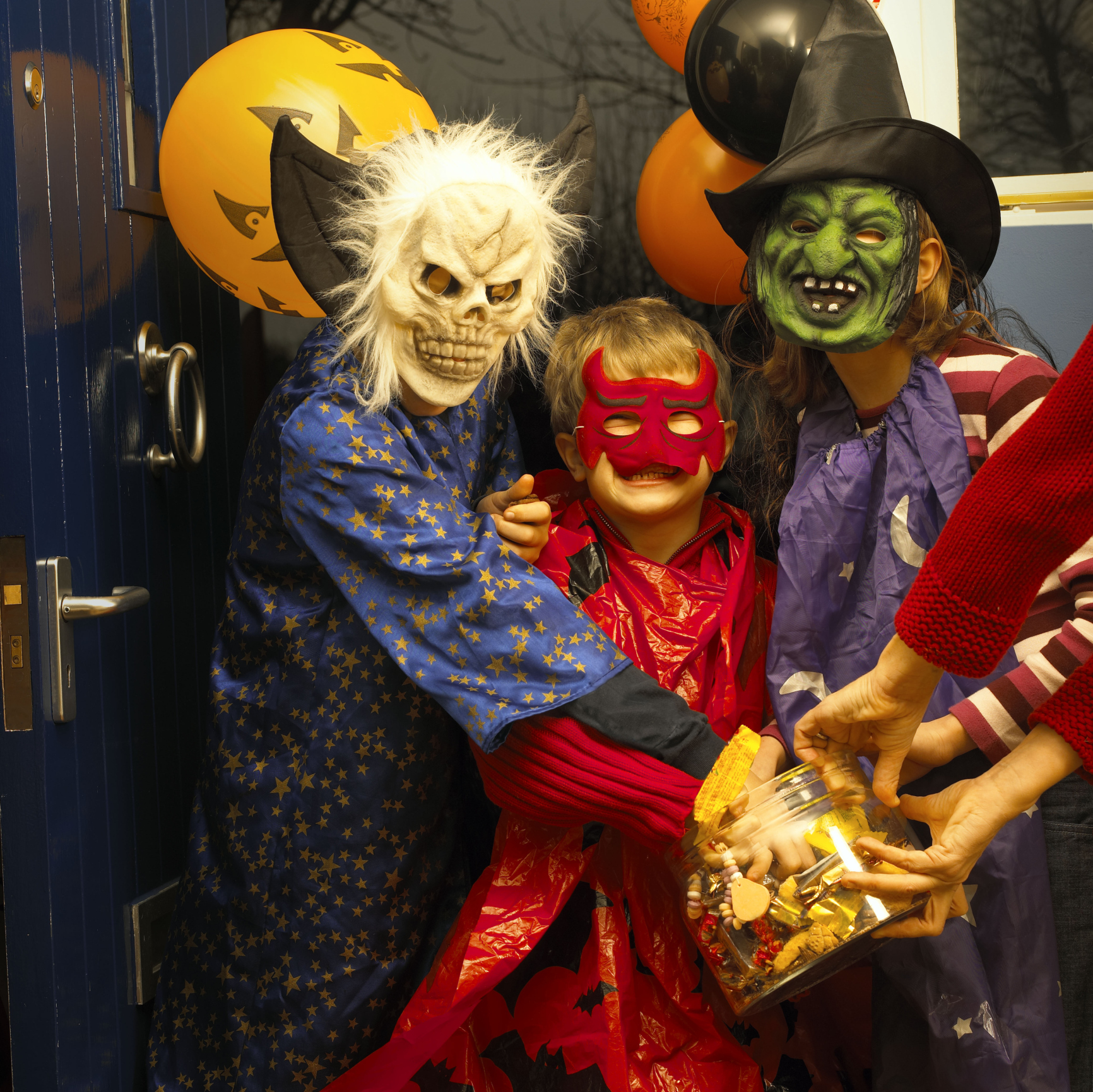 You shouldn't allow them to gorge themselves on candy,
but you may not want to toss out the uneaten candy, either.
You should be aware that many candy wrappers cannot be recycled easily. The waxy or clear plastic tend to be manufactured from mixed materials, which makes them difficult to separate and recycle. So unless you know that your local recycling facility accepts candy wrappers (or they are clearly labeled as being recyclable), you should go ahead and place them in the trash instead of the recycling bin.
Collect Those Costumes
In addition, those Halloween costumes that your kids wore this year don't have to end up in a landfill. If you made the costumes out of recyclable materials like paper, cardboard, or plastic bottles, make sure those items are set aside for recycling.
Store-bought costumes don't have to be a "one-and-done" product, either. You can use some of the components (like wigs and capes) as items for younger kids to play "dress up," or even repurpose them into different types of costumes to be worn by kids in stage plays or characters in holiday displays. And you can always swap costumes with neighbors for next Halloween or donate them to kids' charities who can use them the following year.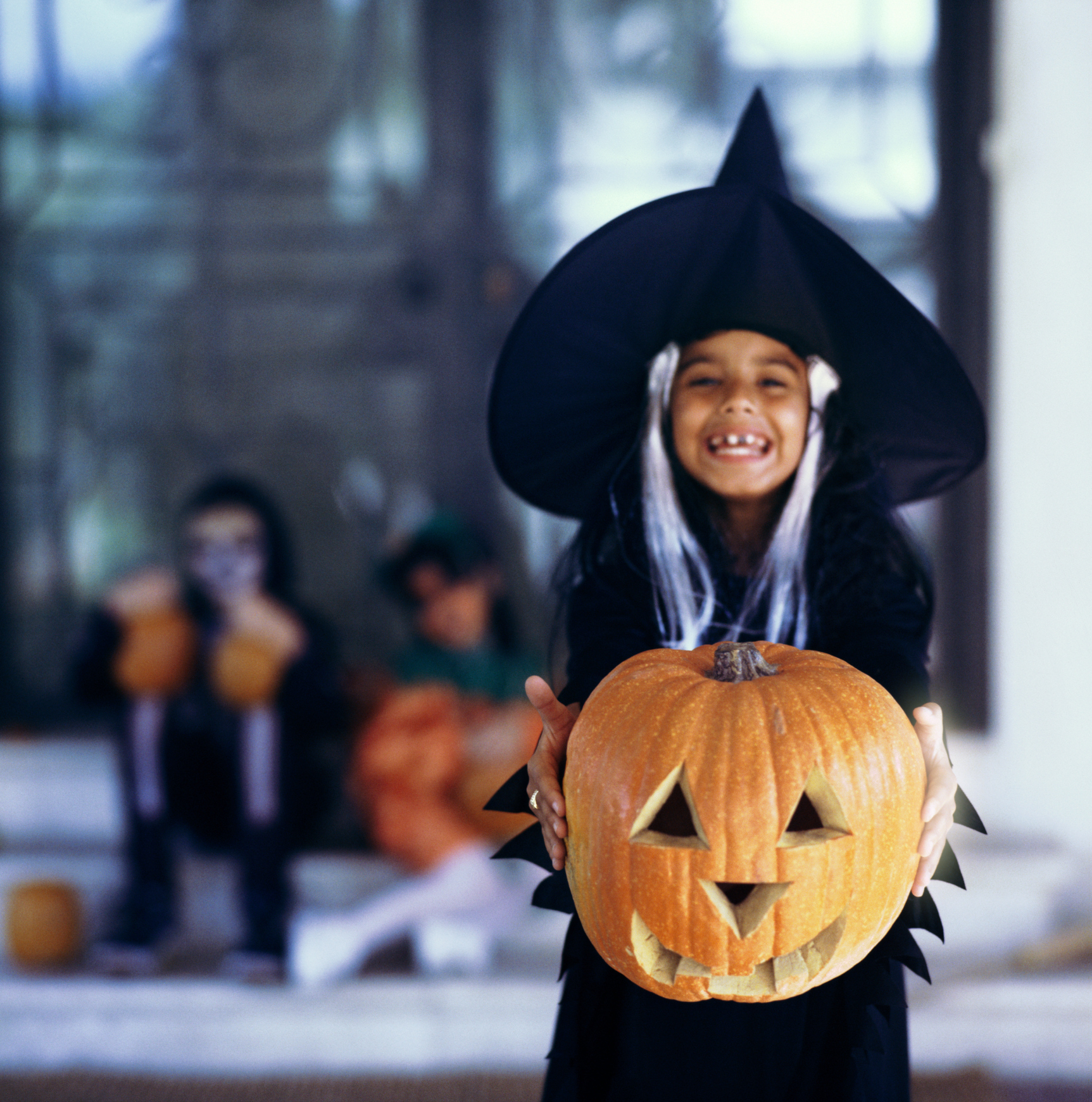 After she enjoys her witch costume and the jack-o-lantern
on Halloween, use them to teach her about sustainable living.
Repurpose Your Pumpkins
If part of your Halloween celebration involved a pumpkin, there are plenty of things you can do with the gourds once Halloween is finished. Of course, you can always incorporate them into your Thanksgiving decor if they are uncarved; or you can hollow them out and create a beautiful centerpiece or floral planter.
Jack-o-lanterns have many uses as well; they can be filled with seed and turned into a bird feeder, or broken down for use in a variety of pumpkin recipes. The seeds can be roasted for your family to snack on or be placed on a tray to feed the birds and the rind can be fed to wildlife or livestock. Finally, you can grind up the entire pumpkin into compost for your garden if you desire.
Be Eco-Friendly After Election Day
Recycling doesn't stop at Halloween; you can take the same approach with all of those campaign materials once Election Day has passed. Be sure to put those election mailers, flyers, and voting guides into your recycling bin; even paper yard signs can be recycled (although corrugated plastic and metal stands usually can't). But don't try to recycle candidate bumper stickers and campaign buttons, and if you're removing a bumper sticker from your vehicle, use an environmentally-friendly substance (like an olive oil and baking soda paste) to get the job done.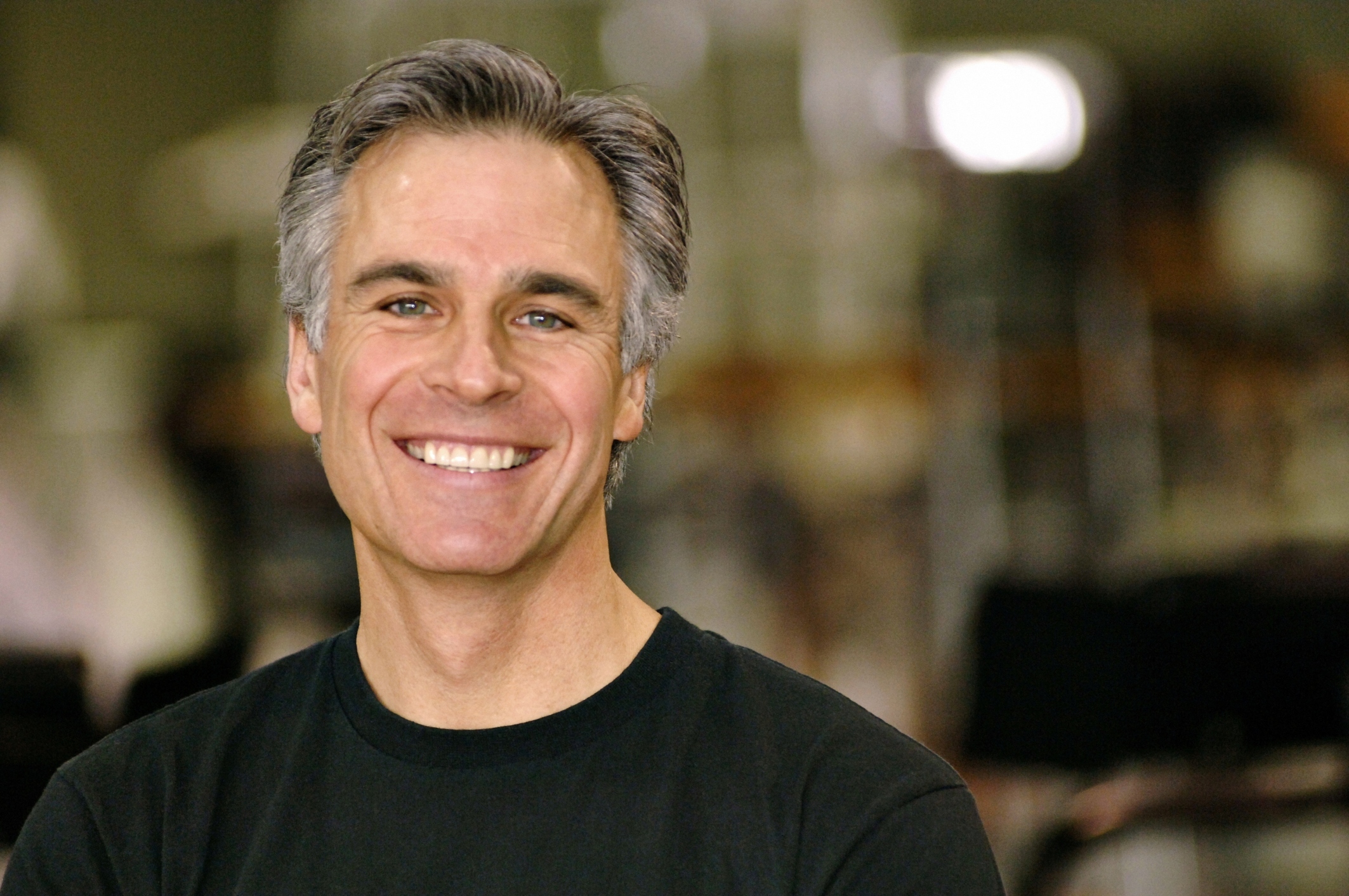 You may not have voted for this guy, but you can still recycle his election materials.
The holiday season is an ideal time for green living. Think of it this way: you can demonstrate how thankful you are for a clean and safe environment while giving back to Mother Nature as well as those less fortunate. Now that sounds like getting into the holiday spirit!
Written by Del Thebaud