April Showers Bring … Drainage Issues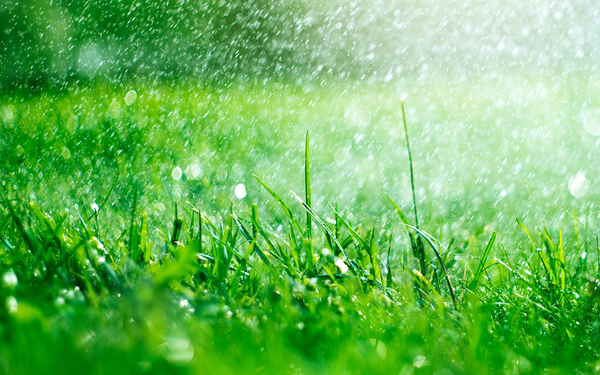 In April, the showers that nourish your garden are delightful for the garden, but they can be less than delightful for your home drainage system. If you work to maintain your home drainage, April can set up your garden and home for success. What are some typical April problems for your drainage system, and what can you do to help maintain your drainage system during the spring months?
1. Overflowing Gutters
Overflowing gutters might seem to be a fall problem since that is typically the time when gutters are full of leaves. However, spring blossoms, sticks from spring storms, and even pollen can damage your gutters and downspouts by filling them up with debris. Overflowing gutters lead to many other drainage issues around the home.
2. Erosion Around Your Home
Overly-abundant water flowing out of your gutters can lead to erosion issues around your home. For instance, if the gutters overflow near the pathways around your house, this can damage your pathways, leading to more home renovations. Erosion can also occur due to poor grading around the home. Even if the water moves quickly and easily out of your downspouts, it could puddle and lead to bare patches in your lawn.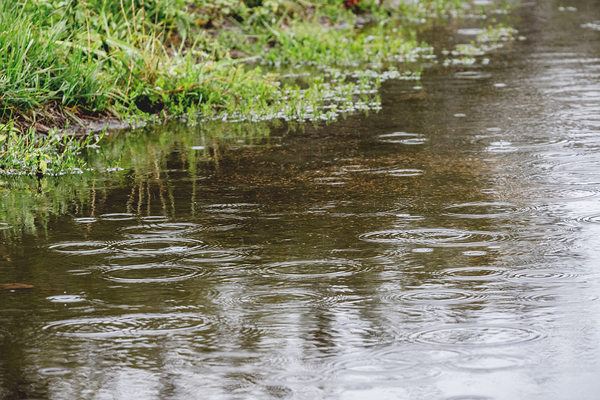 3. Puddles on the Lawn and Around the Home
Large puddles around your home can be caused by overflowing gutters that send water down the side of your house and onto the lawn. This can damage your landscaping and lead to slips, trips, and falls. Puddles are a place where mosquitoes breed as well, causing bites and potential illness if you live in an area with mosquito-borne diseases. It can also lead to more serious problems with your home foundation.
Puddles can also be due to a flat property that doesn't allow water to move away from the home. According to Horizon Landscaping, "a swale could be helpful, or certain portions could be filled in and graded so that the water drains out of the low spot and away from the home."  Re-landscaping your garden and directing your water to French drains or rain gardens can help move water away from your house and preserve your foundation.
4. Poor Drainage Near Walkways and Driveways 
Puddles also occur due to your landscaping choices. If you notice that puddles are forming close to areas where you have placed a solid pathway or driveway, you need to plan to direct that water somewhere or a plan to make those areas more permeable. HGTV notes that "one way to solve this problem is to remove a portion of the sidewalk and replace it with stepping stones or creatively cut the sidewalk so the water can pass through it easily."
5. Leaks in the Basement
All of those puddles make the soil soggy, and this leads to soil that moves more freely. Over time, if your foundation starts to shift, then it can crack. This causes leaks in the basement. That little overflowing gutter problem that you had turns into a huge issue with the integrity of your foundation.
Solving Home Drainage Problems 
What is the solution to home drainage problems? You may need to regrade your property, adding French drains or sending the water to the most permeable areas of your garden. You can also start from the source, adding a new gutter installation or adding a gutter cover to prevent gutter blockages.
Are you trying to improve your home drainage? Talk with us at Harry Helmet. We're here to work with you to make your gutter system work more smoothly; schedule a free estimate today.