Are your Gutters and Downspouts Ready for Summer Storms?
The summer season may be hot, but it's also wet in many areas. Summer storms are a reality for many homeowners, and taking them seriously is important. It doesn't have to take a named tropical storm or hurricane to cause damage to your home – sometimes, a severe or prolonged thunderstorm will do. The system that your home has in place to protect itself from the potential damage of these kinds of storms is the gutter system. But are your gutters and downspouts in good enough shape to hold their own through the season's storms? Take a look at what you need to know to be ready.
Check for Damage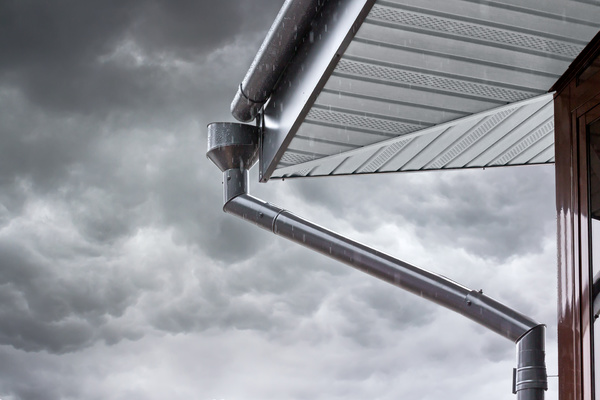 A damaged gutter system won't be as effective at guiding the water through the system and away from the house as a gutter system in good condition. In fact, a gutter system that's already weakened is liable to give way entirely during a heavy storm. A fully or partially disconnected gutter will not only not protect your home but will also be far more expensive to fix than if the weakness had been addressed earlier. If a gutter pulls away from the roof, it may even pull part of the roof with it – then you'll have the expense and difficulty of roof repair to deal with along with the gutter system. 
Look for loose fasteners that attach your gutters to your roofline and attach your downspouts to the side of the house. If they seem looser than they should be, they need to be tightened. You'll also want to check the seams connecting gutter sections and your downspouts to your gutters. These can become separated or completely detached with time or damage; if that happens, they must be repaired before the next storm. Look for dents and signs of sagging as well. If you see any signs of damage, contact a gutter service company to have the gutters fixed before the problem becomes more serious. 
Check Trees and Other Nearby Tall Plants
Twigs, leaves, and other types of vegetation and debris can find their way into your gutter system anytime, carried along by a breeze, a bird, a pest, or something else. However, when winds are high during a storm, it's even more likely that leaves and sticks will be blown off the tree or plant they belong to and into your gutter system. 
You can't stop that from happening, but you can limit the amount of vegetation that's very close to your gutter system. If you have a tree that's close enough to touch your house when the wind blows, you should trim that back for sure – a heavy wind could push the tree limb hard enough into your gutters to knock them down or at least damage them. Even trees that are not quite that close should have dead limbs and excess branches removed. This will minimize the quantity of debris likely to be blown into your gutter system. 
Clean Out Your Gutters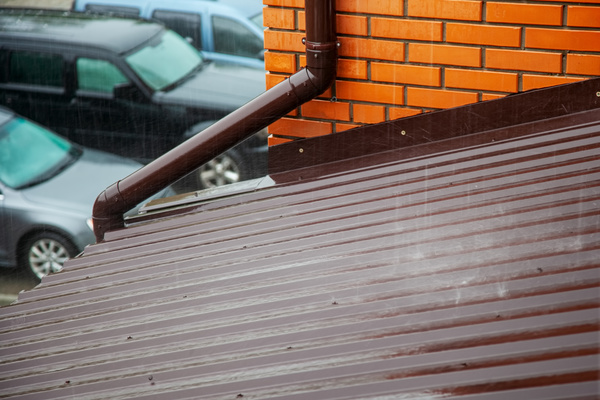 Remember, unless you have a gutter guard in place, debris can enter your gutter system anytime, not just during a storm. If your gutters are already full or clogged, or if there's a clog in one of your downspouts, anything blown in during the storms will make the problem worse – and your gutter system won't drain the stormwater correctly.
Check your gutters and downspouts and clean them out before the next storm or hire a gutter service to do it. If you're tired of cleaning your gutters or paying to have them cleaned, installing a Gutter Helmet will keep your gutters clean for you by preventing debris from entering the gutter system in the first place.
Harry Helmet has more than forty years of experience in helping homeowners like you. They know both roofs and gutters, so you can be sure that both are in safe hands when you contact Harry Helmet. If you need new gutters, gutter service, or Gutter Helmet, Harry Helmet is here to help you.  Schedule a free estimate.