Are your Gutters creating Mildew?
If you've been a homeowner for any length of time, you already know that mildew and its moldy relatives are a significant threat to your home and property. Mildew smells terrible. It damages, stains, and weakens the surfaces that it grows on. And on top of that, it's difficult, and sometimes expensive, to remove. You don't want it anywhere in your house. You don't want it on the outside of your home, either. But did you know that it could grow in your gutter system? Why does that happen? And what can you do to fix it? 
Where Does the Mildew Come From?
Why would you have mildew in your gutters at all? If you know anything about mildew and mold growth, you know that it thrives in dark, damp places. Moisture is essential for mold to grow, thrive and spread. Considering this, it may not be surprising that the gutter system intended to collect and guide rainwater ends up being a fertile environment for mildew. 
Where Does the Mildew Start?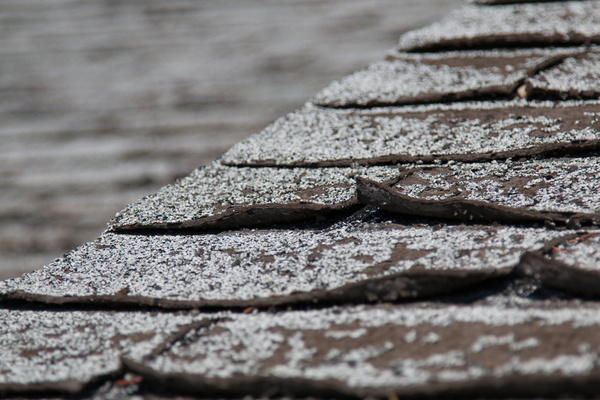 There are a few places where mildew might begin growing in a gutter system. If your gutters are segmented into pieces, a lack of ventilation in the connecting area between segments could be a good breeding ground for mildew. There are also holes in the segments where they're connected to the fascia, another poorly ventilated place where mold growth may occur. Seams in the system where metal overlaps are also spots that don't dry easily and are welcoming to mildew growth.
A clogged gutter is also a mold and mildew hazard, no matter how the gutter is made or attached to the house. This is because when debris enters the gutter system, it's usually wet debris. It happens during storms, so the leaves, sticks, and other items bring their moisture. On top of that, once the gutter is clogged, any water that enters can't move through it, so it stagnates. This creates a perfect breeding ground for mildew and mold.
Don't assume mold will stay with the clog or in the seams, though. Given time to develop and spread, it can damage your fascia and rot your roofing materials.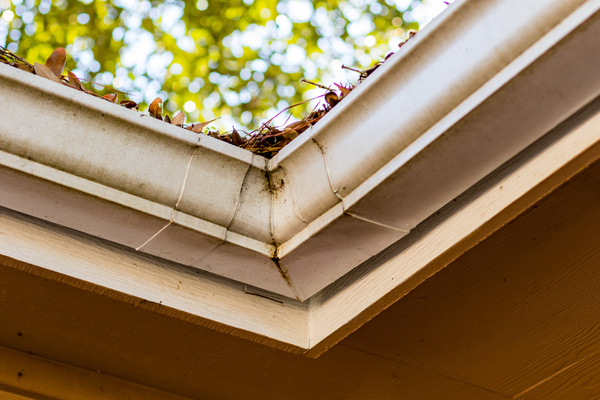 How to Keep the Mildew Away
Once it's already started to grow, you will need to thoroughly clean any mold or mildew out of your gutter system. If you leave some behind, it will spread, and you'll go through the whole thing again. That means that it's not just enough to get rid of a clog, you need to make sure that your whole gutter system is cleaned. It's much easier to prevent mildew from growing in the first place.
Newer gutters that aren't segmented eliminate the problem of mold growth between segments and seams. Newer gutters are also attached differently, preventing mildew at the attachment site. The largest problem, though, is preventing gutter clogs. A Gutter Helmet, which is a type of guard that fits over the gutter system and prevents debris from entering the gutter system while allowing water in is an effective way to prevent clogs permanently, which means it also prevents the mildew and mold that can accompany gutter clogs.   Schedule a free estimate.