Avoid Roofing Problem Areas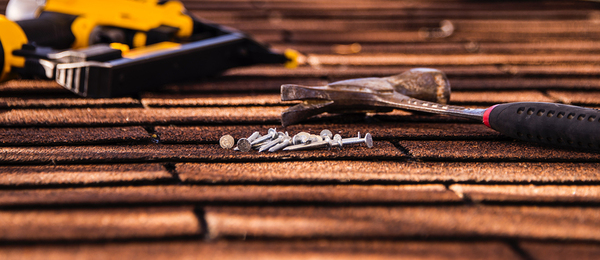 Getting a new roof can be a huge relief. If your old roof was leaking and causing damage inside your home, getting a new roof allows you to breathe more easily. You no longer have worries about mold inside your roof, and you're not worried about water pooling during a storm.
However, as you work with a roofing contractor to install your new roof, it's important to ensure that you're not making mistakes that will put your roof at risk in the future. What do you need to know to avoid roofing problem areas?
Choosing Your Shingles
The first potential pitfall comes as you choose your shingles. Look carefully at the features of each type of shingle to determine what kind of roofing material is best for your home. Cedar shakes look marvelous, but they are not fire-resistant, so installing them in an area with a high fire risk is a recipe for disaster. Clay tiles give a Mediterranean feel to your roof, but they can be easily breakable, so you'll need to be in a place where the weather is not stormy for these tiles to work well and have a long life on your house. Traditional asphalt shingles are less expensive and often last up to twenty years, as long as they're installed and cared for properly.
Consider Fire-Resistant Shingles
If you live in a place that experiences a high fire danger during the summer months, consider adding fire resistance to your shingle shopping list. According to This Old House, when it comes to asphalt shingles, "the fiberglass-based variety also offers excellent fire resistance when installed with fire-code-compliant underlayments." Check and see what kind of shingles you're getting when you re-roof your home.
Roofing Over Existing Shingles
Roofing your home can be an expensive business. Adding a layer of shingles on top of your existing shingles can help you save money on the removal and disposal of your old shingles. However, before you go this route, consider the following.
Is your roof leaking? Roofing over your existing shingles might stop the leak, but you won't be able to look underneath, see the extent of the damage, and repair it. Sheath rot and ice and water damage may not be visible until you actually remove the old roof.
According to Angie's List, "In many areas, it is unlawful to install a new asphalt roof without tearing off the old one." This tells you that installing an overlay roof is really not the best idea in most circumstances. Adding a roof overlay might seem like it's always the best and cheapest option, but it's better to consider all of your options and talk with a professional before you determine whether this is the best route for you.
Venting Your Roof
When you're installing a new roof, consider the underlying issues inside your home and how they're contributing to roofing problems. Specifically, heat from inside your home can accumulate and warm the roof, leading to melting snow and ice. If you're re-roofing as part of a larger home renovation, this could be the time to add more insulation under your roof to reduce the temperature of the roof. You can also look into adding more ventilation for your attic, so that heat doesn't accumulate at all. Make sure that any ventilation added synchronizes with your existing ventilation and keeps your house at code.
Installing Underlayment
When the shingles are going on, they need to go on something. They should be installed over top of underlayment. If your contractor suggests skipping this, it could be time to look for a new contractor. Underlayment helps keep moisture out of your home. Install stronger ice and water shields in edge areas such as roofing valleys and along the eaves.
Flashing and Your Roof
Where and how your roofing contractors install flashing on a roof is important for the longevity of your roof. Walls and chimneys can be problematic if you don't have the right flashing to protect the connection between your roof and these structures. Some contractors might want to reuse flashings, but reusing an old, damaged flashing could be the worst thing for your roof. Don't let contractors rely on sealants and tar to make sure that the water doesn't get through. You'll need to add roof flashings as well.
Add a New Drip Edge
A drip edge gives your roof a finished look, as the shingles head over the edge of the roof and drip into your gutters. However, it's tempting to reuse shingles here as they look like they're more cosmetic than functional. Not so. You don't want to accidentally direct water through old nail holes onto your roof once again. Make sure that your roof has a drip edge and that it's made out of new, sound shingles.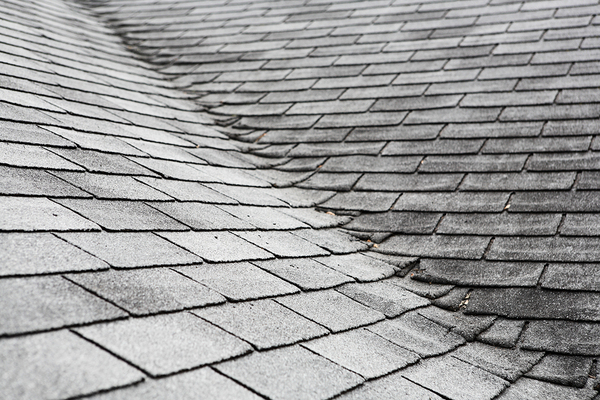 Your Roof's Topography
When it comes time to shingle a roof valley or the ridge of the roof, make sure that the shingles are properly placed and that water won't come through any cracks. There are specialty shingles available that allow roofers to more easily find a fit for these hard-to-fit areas of the roof. Ask whether these are available for your roof. Investing more money in a speciality product now could save you a lot of hassle later.
Look at Your Whole Home as a System
Whether you're considering how to shingle a roof valley or how to install flashing on a roof, always keep the bigger roofing picture in mind. Your goal is to have a roof that protects you from storms, is weather-resistant, and does not leak. In order to achieve this, you will also need to care for your roof's entire drainage system.
This includes installing gutters if your gutters need replacement. Consider installing seamless gutters, since they are easier to maintain due to the fact that there are fewer seams to leak and collect debris. Choose a gutter cover system that prevents water from overflowing or backing up onto the roof, and look into gutter heating systems to prevent ice dams on your roof during snow season.
When you look at your roof as an entire system from the top of the roof down to the gutters, you can protect it even more effectively.
At Harry Helmet, we have decades of experience working with roofs and gutters. Talk with us about your roofing needs, and schedule a free estimate to see how we can work to make your roof better.