Can Heat-Reducing Roofing Lower Your Energy Bill?
These days, people are always looking for ways to save money on their utility bills. So they utilize and install fans, close or open drapes, and invest in programmable thermostats. But for those who want to take more permanent steps, there is another option that's right over their heads; namely, investing a cool roof.
What's A Cool Roof?
A cool roof is simply one that is covered with various materials that actually reflect sunlight away from the structure. When this happens, some of the heat from the sun does not enter the building through the roof. As a result, the interior of the building is cooler than it otherwise would be if it were topped by a traditional roof.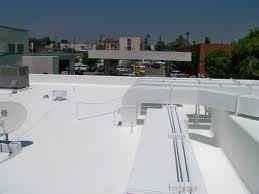 Benefits of Cool Roofing
Cool roofs comprise the fastest growing aspect of the entire building industry. That's because many property owners are attracted to the numerous benefits that cool roofs can provide, such as:
reduced electricity bills resulting from running air conditioners to cool the interior
reduced electricity bills for utility customers using time-of-use metering by lowering instances of peak power demand
improved indoor comfort during the summer months
extending the life of the roof and thereby decreasing roof maintenance costs
inhibiting smog, air pollution, and heat island effects in municipalities
Not surprisingly, most people tend to favor the first two benefits of installing a cool roof. But just how much money can they save?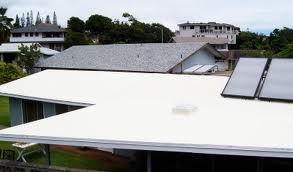 Cool Roof Energy Savings
Homes can see annual utility bill savings of up to five cents per square foot. That means that a family living in a 2,000 square foot home could save up to a hundred dollars each year. For commercial buildings, the savings can climb to as high as 20 cents per square foot. So a 10,000 square-foot office can see annual savings of as much as $2,000 on the power bills.
Cool Roofs and Climate Change
Some researchers claim that widespread use of cool roofs could offset the use of billions of metric tons of greenhouse gases. However, other studies indicate that cool roofs might actually exacerbate global warming because fewer clouds will form and lead to increased warming downwind. Still other research suggests that cool roofs are more effective in some areas than others (such as warm climates). So it appears that the jury is still out when it comes to the actual impact of cool roofs on climate change.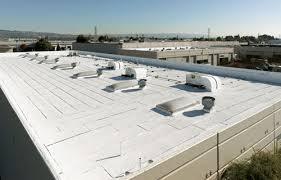 Still, cool roofs may be appealing to certain homeowners who are either building their homes from scratch or replacing the old roofs on their current homes. Often, these homeowners don't have to make a drastic change in the makeup of their roofs. That's because "cooler" versions of roofing materials are available at comparable prices, such as asphalt shingles, clay tiles, coated metal products, or thermoplastic membranes. It's important to note that while white is the most common cool roof color among commercial buildings, residential cool roofs don't have to be white in order to be effective.
If you're interested in finding out more about a cool roof for your home or structure, contact a contractor who has substantial experience in installing cool roofs. You should be able to get a better idea about the materials, costs, and benefits of cool roofing as it pertains to you. Who knows? Perhaps in a few short decades, the majority of homes and buildings will be sporting cool roofs– and saving money on their occupants' energy bills.
Written by Del Thebaud