Check Out the New Harry Helmet Radio Commercial!
These days, many radio commercials are perceived as being repetitious, cumbersome, and unimaginative.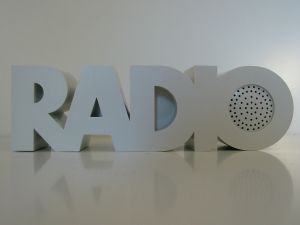 The ones that are advertising the same products (like cars or concerts) seem to always sound the same. Others try to utilize a lame jingle that's slightly more aurally palatable than fingernails on a chalkboard. But perhaps the most annoying thing about most radio commercials is that while they're droning on trying to sell you something, they're keeping you from your music or program.
In contrast, the new Harry Helmet radio commercial is original and outstanding. Here's why:
It's only 30 seconds long, instead of a minute like the majority of radio commercials today, so it doesn't take up an inordinate amount of your time.
It's professionally made, unlike some of those ads where all you hear is the owner of the business talking. (Side note: Do they really think they sound better than a radio pro? Would they trust a DJ to run their business? What planet are they living on?)
It smoothly evokes images of the actual experience of having to clean your gutters — which nobody likes to do.
It uses the word "gross." Not only is this term accurate and appropriate when describing scooping out gutters, but think about it: in how many radio commercials has that word appeared? Very few, so its utterance catches your ear because it is out of the ordinary, and you're more likely to listen further as a result.
It's efficient. In just 22 seconds (the other eight is for a local tag, which can be changed depending on the market or time of year), the spot presents a problem and gives you a solution: Gutter Helmet.
It incorporates slapstick comedy. Face it: everybody loves slapstick.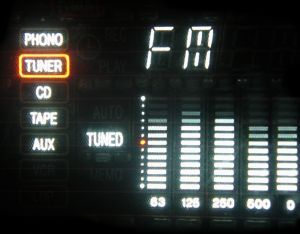 All of these qualities make the new Harry Helmet commercial stand out from the rest of the hawkish drivel that comes out of your radio speakers. So keep an ear out for it the next time you're listening to WTOP in Washington D.C. And if you're not careful, it just may convince you to give Harry Helmet a call!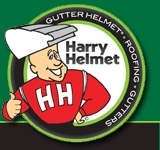 Photo credit #3: harryhelmet.com