Common Gutter Issues in Columbus, OH and How to Handle Them
Gutters are an often-overlooked workhorse of a home's design. You may not spend a lot of time thinking about them – and you shouldn't have to – but they quietly help you avoid damage to a variety of parts of your home, from your roof all the way down to your foundation and even landscaping. It's in your best interest to keep your gutters in great shape, which is why it's important for Columbus, OH homeowners to understand what kinds of gutter problems they might experience and what to do about them.
Blocked Gutters
Clogged or blocked gutters are one of those problems that any homeowner may experience once or twice. You can and should try to prevent gutters from becoming clogged by cleaning them out on a regular basis – usually one to four times a year, depending on how many trees and other plants you have around your home – but sometimes it can happen even if you've stuck to a reasonable cleaning schedule, perhaps because of a big storm or unusual amount of wind that blew debris into the gutters.
The sooner clogged gutters are cleaned out, the better off you'll be. Allowing clogs to remain leads to other problems, like water damage and sagging. In addition to a regular schedule of gutter cleaning, you should also check and clean your gutters out after any big weather event that impacts your property. Another solution is to install gutter covers, such as Gutter Helmet, that can prevent debris from entering the gutter system in the first place.
Separating Joints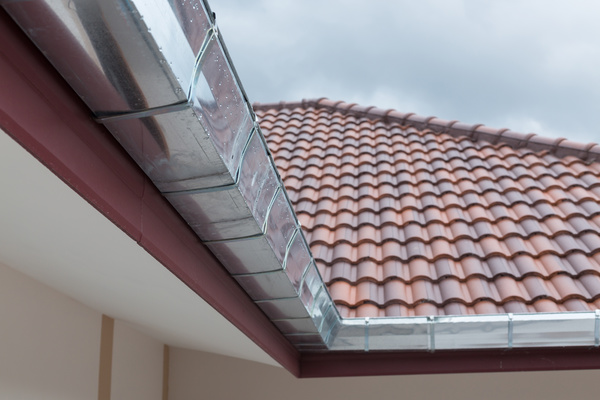 Sometimes, gutters can leak or weaken because of separated joints. Joints are the connections that hold shorter pieces of gutter together to cover a longer stretch of the house, or that connect corners of the gutters together. These spots are some of the weaker parts of your gutter system.
Some separated joints can be fixed with sealant. This requires cleaning the gutters out first, then applying a water-resistant sealant and clamping the joints together for 24 hours. In serious cases, however, you may need a professional gutter repair or replacement service.
Leaky Gutters
Leaking gutters can be hard to spot because you're not likely to see them when you're examining the gutters on a clear, sunny day with good visibility. You'll need to inspect your gutters directly after it rains, when the gutters still have water in them, to look for evidence of leaks.
If your gutters are leaking, the leak defeats the purpose of the gutters in the first place. Allowing the water to drain through the gutters keeps the water off your roof, off your home's siding, and away from the home's foundation. The system guides the water down in a way that will do the least damage to your landscaping. But in the leaking area, the water can damage all those places.
You may be able to fix small holes in the gutter system with the application of plastic roofing cement. Larger holes can be repaired using a piece of flashing secured with cement to cover the hole. However, if the holes recur or there are many, it may be time to consider professional repair services or even gutter replacement.
Rotting Fascia and Sagging
Your fascia boards are the boards that support the weight of the gutters. You can find them running along the location where the roof meets the outer walls. Naturally, as the supports for the weight of your gutters, they're doing a big job. If they begin to rot, they won't support the weight of your gutters as well, which leads to sagging. Sagging gutters can cause leaks or lead to buildups of standing water that increase the weight of the gutter system, which can cause the gutters to break away from the fascia entirely, or even pull the fascia away from the rest of the house.
Rotting fascia is a problem that's best addressed as quickly as possible to maintain the integrity of the gutter system. It's important to figure out why the fascia boards rotted to begin with – if you have missing shingles or if your gutters are obstructed and that's causing the boards to take on water damage, new boards will just rot again if you don't address the problem. After you figure out the underlying cause, you can fix that problem and remove and replace the fascia boards.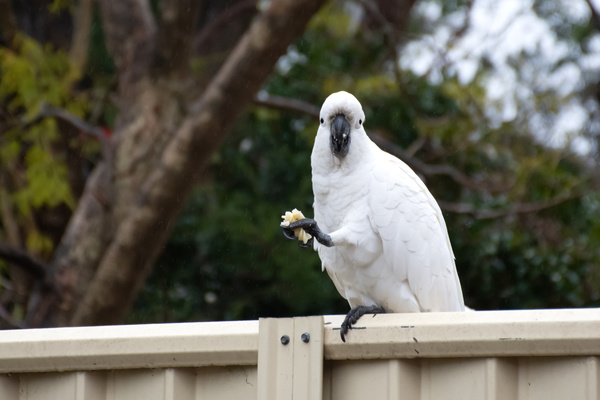 Pest Infestation
Pests aren't something that most people think of in relation to gutters, but if you think about it, open gutters are a great place for certain types of pests to set up nests. If you have a lot of vegetation around your home, your gutters may be at even more risk because of the types of wildlife that may be living in trees and vegetation around the home. Bugs, rodents, and even birds can make their way into your gutter system.
Not only can these pests block your gutters by building nests or storing food in there, but once they invade the gutter system, they're that much closer to finding their way into your home, and sometimes this can be the beginning of a serious infestation. You may have to rely on pest control to get rid of pests once they've made a home in your gutter system. Certain types of pests, like wasps, may be dangerous to try to remove on your own, while other types, such as certain species of birds, may have laws in place to protect them that you'll have to follow.
There are several ways you can ward off pests from entering the gutter system in the first place, though. Keeping the gutters clean is an important place to start. Standing water can attract all manner of bugs and pests. Traps or poison may be appropriate for some types of pests. You may be able to ward off birds by attaching things like pinwheels or statues of other birds to the roof, or with devices that imitate the calls of larger, predatory birds in order to scare off smaller ones. Alternatively, gutter additions like Gutter Helmet make it impossible for anything but water to enter the gutter, keeping your system safe from all types of pests.
The gutter professionals at Lednor Home Solutions have been solving all types of gutter problems for homeowners like you for years, and they're ready to help you with your gutters as well. Contact Lednor Home Solutions to schedule a free estimate.