How Much Does It Cost to Replace Gutters in Alexandria, VA?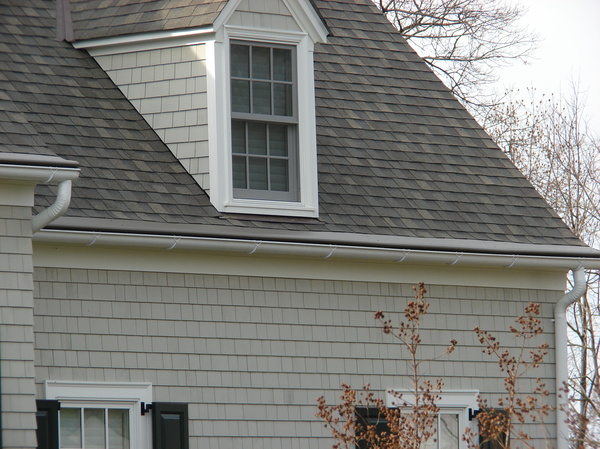 Great gutters are a goal. They make your house look tidy. They reduce leaks that damage your siding and foundation. They can even reduce the water that backs up onto your roof, leading to roof damage. New gutters are an investment in your home. But how much will it cost to bring some new gutters to your home this year?
The Cost of Gutter Replacement in Alexandria, VA
How much does it cost to get new gutters in Alexandria? That depends on the type of gutter that you want. For instance, copper gutters are very expensive, while aluminum and vinyl gutters are much more affordable as a general rule. Stainless steel gutters fall in the middle of the price range.
Here is what it will cost to get new gutters in Alexandria:

| | |
| --- | --- |
| Type of Gutter | Cost Per Foot |
| Aluminum | $5.27 – $9.56 |
| Vinyl | $5.23 – $6.32 |
| Stainless Steel | $8.75 – $9.59 |
| Copper | $36.80 – $39.33 |
Other Factors That Influence Gutter Costs
While the material used in the gutters plays a large role in setting gutter replacement costs, other factors also come into play. These include:
The size of your gutters. Most are 5 inches. If your gutters are 6 inches or wider, they will likely cost more.
The size of your home. The larger the home, the more complex it will usually be to add gutters, particularly if your home has multiple levels.
The shape of your home. If your home has a lot of peaks and corners, these are harder to work with, and therefore it may cost more to add gutters to your home.
The local cost of labor influences the gutter cost. Places with higher labor costs have higher project costs.
Debris removal also comes at a cost. It may not be included in your estimate – be sure to ask. This cost runs between $13 to $15 for each 25-foot segment that is removed.
The extras that you add to your home. If you're adding gutter covers, gutter heat, new splash blocks, or new downspouts, these all come at an extra cost.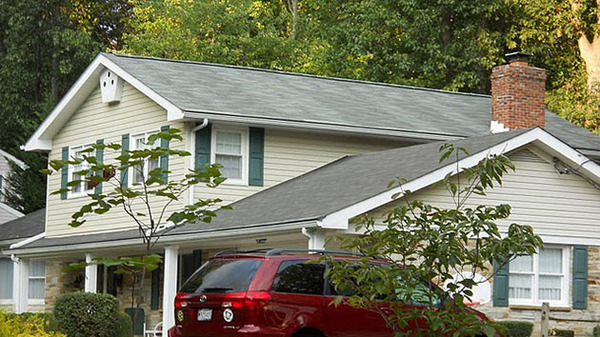 Questions to Ask Your Gutter Contractor
As you embark on your gutter project and collect estimates for that project, you need to know about your gutter contractor. Asking these questions will help you make the right choice:
What is included in the estimate?
Is debris removal included?
Does your company focus on gutters?
Can you tell me about recent projects you have installed in our area?
Are your employees licensed, bonded, and insured?
Do you have a warranty for your work? If so, what does it cover and for how long?
Asking questions like this will assist you in making an informed choice as you look at different gutter options and estimates.
Looking for affordable gutter replacement in Alexandria? Our experts at Lednor Home Solutions can help you calculate the cost. Get started.