How Much Does It Cost to Replace Gutters in Clarksville, TN?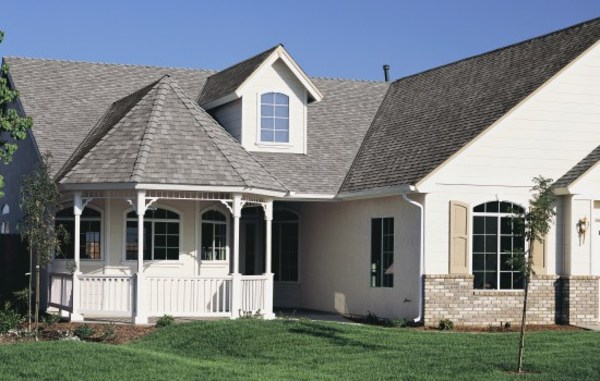 Your friends and neighbors may have replaced their gutters recently, but your home and theirs are likely a little different. Your choices of gutter materials could be different as well. When you're cleaning out your gutters, there are many different factors to consider. These factors all influence the overall cost of your gutters. Some are in your control, while other factors depend on the size and shape of your home. How much does it really cost to replace your gutters?
How Much Do Gutters Cost in Clarksville, TN?
If you live in Clarksville, gutter prices range between $3.33 to $25.46 per linear foot. This is relatively inexpensive compared to most cities in the US. However, it is still a wide price range.
Why is there such a difference between gutter prices?
The difference lies in the material used in your gutters. Copper gutters are extremely expensive, while aluminum and vinyl are not. However, there are a large number of other factors that also influence your gutter cost. 

| | |
| --- | --- |
| Type of Gutter | Cost Per Foot |
| Aluminum | $3.33 – $6.05 |
| Vinyl | $3.39 – $4.09 |
| Stainless Steel | $5.67 – $6.21 |
| Copper | $23.82 – $25.46 |
Other Factors That Affect Cost
Why is the square foot cost of your gutters so different from that of your neighbors? If you're comparing costs, there are many factors to consider:
The material. If your neighbors choose aluminum and you choose stainless steel, your gutters will cost more.
Your gutter size. The larger or more customized the gutters, the more expensive they may be.
Your home's shape and size. A home with more levels is naturally a little more challenging when it comes to adding gutters. A home with a lot of corners, peaks, and valleys on the roof is also more difficult than simply attaching gutters to a box-like home.
The cost of labor in your area will influence the cost of your gutter installation. The lower the cost of living in your area, the lower the square foot cost of your gutters could be.
Material removal also comes at a cost. This cost may be included in your estimate, but it might not be included – be sure to ask. This cost runs between $13 to $15 for each 25-foot segment that is removed.
Other items such as splash blocks and downspouts also need to be replaced, and you may choose to add elements like gutter heat or gutter covers. They have an extra cost too.
| | |
| --- | --- |
| Type of Material | Cost |
| Extra downspouts | $160 each |
| Splash blocks | $19 |
| Roof flashing | $100 to $400 to replace |
| Hangers | $2 to $20 depending on style |
Questions to Ask Your Contractor
As you plan your gutter project, make sure that you find the best contractor for the job. By asking the right questions, you'll get the information you need to determine what gutter contractor to choose.
What is included in the estimate? Is debris removal included?
How long have you been installing gutters? Do you have any local references?
Are you licensed, insured, and bonded?
Does your work have a warranty? How long does it last, and is it available on parts and installation?
By asking questions like this, you'll be better able to choose the right gutter company for your gutter replacement installation.
When you work with Lednor Home Solutions, you benefit from over three decades of experience installing gutters.
Looking for affordable gutter replacement in Clarksville? Our experts at Lednor Home Solutions can help you calculate the cost. Get started.