How Much Does It Cost to Replace Gutters in La Plata, MD?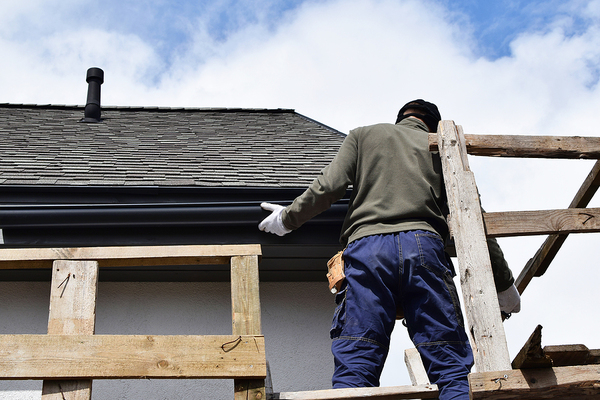 The ideal gutter: it may not be something that you spend a lot of time thinking about, but if you install it, it works wonders for your home.
When you undertake a gutter replacement, you'll notice that your roof, siding, landscaping, and foundation all benefit. Good gutters keep your home safe by helping you avoid structural problems that can occur when water falls in the wrong place or water and ice back up onto your roof. They also add beauty to your home. A tidy gutter that synchronizes with the color of your siding and roof will make your home feel more up to date and enhance its curb appeal.
How Much Does a Gutter Replacement Cost in La Plata, MD?
Gutter replacement costs vary across the country, and they also vary depending on the materials that you use. The material cost of your gutters is one of the biggest factors that influences your overall gutter cost. If you choose less expensive materials such as vinyl and aluminum, you will have a lower project cost. If you choose higher-priced materials such as copper, your project cost will be much higher.
Aluminum gutters are a very affordable option, with a price ranging from $5.27 to $9.56 per linear foot. Vinyl is even less expensive at $5.23 to $6.32 per linear foot. Coming in at a mid-range cost is stainless steel, at $8.75 to $9.59 per linear foot. Finally, copper tops the chart, at $36.80 to $39.33 per linear foot.
| | |
| --- | --- |
| Type of Gutter | Cost Per Foot |
| Aluminum | $5.27-$9.56 |
| Vinyl | $5.23-$6.32 |
| Stainless Steel |  $8.75-$9.59 |
| Copper |  $36.80-$39.33 |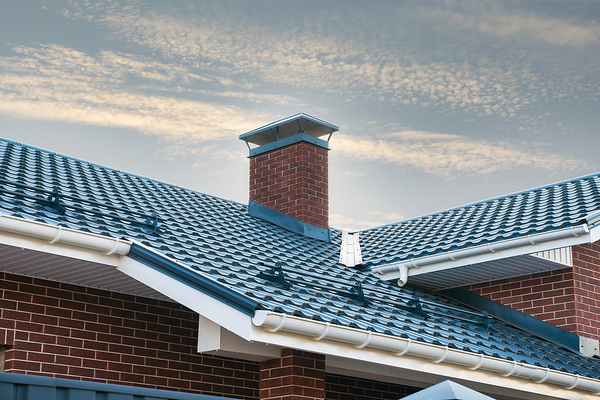 Other Factors That Influence Gutter Costs
What are some of the factors that determine how much your gutters will cost? In addition to the material your gutters are made of, many other variables impact gutter cost as well. These include:
The size of your gutters. If you need a gutter with a higher capacity such as a 6-inch gutter, you will potentially pay more. If you need custom work, be ready to pay even more.
The size of your home, specifically the number of levels, influences your gutter cost. It's harder to install gutters on multiple levels, so it will come at a higher cost.
The complexity of your home layout influences gutter cost. If your roof has a lot of peaks and corners, this makes it more difficult to install new gutters.
The cost of labor in your area changes the cost of your gutter installation. While you can't change this aspect of replacing your gutters, it's wrapped into the differences in project costs.
Debris removal is a part of any home renovation project. The cost to remove old materials may or may not be included in the overall estimate. This cost runs between $13 to $15 for each 25-foot segment that is removed.
If you choose to add other items such as new splash blocks, a gutter cover, or a gutter heating system, these will also come at a cost.

Questions to Ask Before a Gutter Replacement
Before you replace your gutters, you have questions. The best time to ask these is before you commit to a contractor to ensure that you find the best company for the job. As you undertake the estimate process, ask:
What references do you have? Are there examples of local work that I can see?
How long have you been doing this work? What training do your employees have?
Is the company insured, licensed and bonded?
What kind of warranty is available on parts and installation? How long does this warranty last?
Is debris removal included? What else is included?
Asking questions before you commit to a contractor will help you understand the contractor's experience with this kind of a project.
Looking for affordable gutter replacement in La Plata? Our experts at Lednor Home Solutions can help you calculate the cost. Get started.