How Much Does It Cost to Replace Gutters in Leesburg, VA?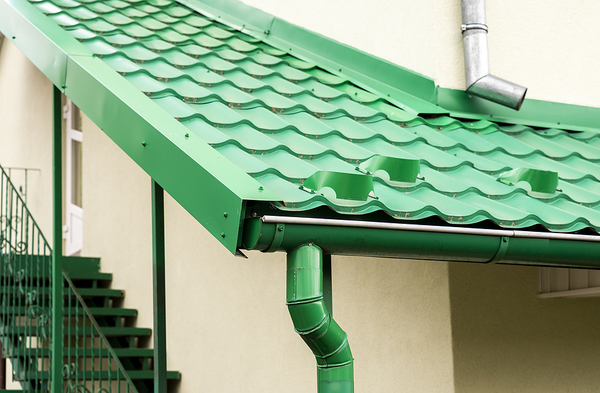 Are you ready to get some new gutters? If you are having gutter problems, they can impact much more than your gutters. Warped, leaking, or clogged gutters can also lead to damage to your landscaping and foundation as water comes out of the gutters and puddles around your home's foundation. If you'd like to update your gutters, how much will this cost?
How Much Will Your Gutters Cost in Leesburg, VA?
How much will it be to get new gutters? While this might seem like a straightforward question, determining the final cost of your gutter replacement project can be complex.
Gutter replacement costs can vary widely from place to place, but aluminum gutters are usually quite affordable, and in Leesburg, they range from $5.27 to $9.56 per linear foot. Vinyl gutters are also highly affordable at $5.23 to $6.32 per linear foot. Other types of metal gutters are higher in price: stainless steel ranges from $8.75 to $9.59 per linear foot, and copper is the most expensive at $36.80 to $39.33 per linear foot.
| | |
| --- | --- |
| Type of Gutter | Cost per Foot |
| Aluminum | $5.27 – $9.56 |
| Vinyl | $5.23 – $6.32 |
| Stainless Steel | $8.75 – $9.59 |
| Copper | $36.80 – $39.33 |
Other Factors That Affect Gutter Replacement Cost
The costs will also depend on your specific home, and there are many different factors that will influence the cost of your gutter replacement project. The material you choose for your gutters is the first cost variable. Other variables include:
The style and complexity of your roof. Are there many ridges and downspouts? A more complicated roof will be harder to work on and will cost more.
The number of levels in your home. If the installers need to climb up multiple levels or stories on a home, this leads to a higher price.
The size of your gutters. Large or custom-sized gutters often come at a higher cost.
The cost to dispose your old gutters may not be the largest cost, but it will likely add to your overall project cost. Check to see if it is included in the estimate.
Any additions that you make to your gutter project will add to the cost. This includes gutter covers, gutter heating systems, and additions such as extra splash blocks.

Questions to Ask Your Gutter Contractor
Asking the right questions will yield the answers that you need in order to understand and extrapolate the full cost of your gutter project and the quality that you can expect. When you're working with your gutter contractor during the estimate process, ask the following questions:
Does your company specialize in gutters? Tell me about your company's history and experience.
Do you have local references and examples of your work to share?
What warranties do you have on both materials and installation?
Are you licensed, bonded, and insured?
What does the quote include?
Looking for affordable gutter replacement in Leesburg? Our experts at Lednor Home Solutions can help you calculate the cost. Get started.