Could You Have a Meteorite In Your Gutters?
Quick: name six things that fall from the sky that can end up in your gutters.
You probably got five pretty quickly: rain, snow, hail, sleet, and ice.
Give up on the last one? Meteorites.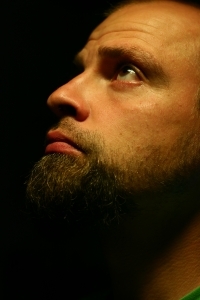 Oh, right — you saw the title up there already. Duh!
The phenomenon of meteorites was thrust into the public consciousness in February of 2013 when one of them flew right by Chelyabinsk, Russia. Its force was so great that it broke thousands of windows, and the broken glass injured numerous people. But meteorites actually fall to the earth quite frequently; and there's a dedicated group of enthusiasts who love to find these meteorites in order to collect, trade, or sell them.
Here's something you may not know: you might have meteorites in your home's gutters right now.
Can You Find Gutter Meteorites?
Oh, but there's this: most of them are so small that you would need a microscope to see them.
While meteors fly around in Earth's atmosphere quite often, they usually burn up almost completely — leaving only near-invisible meteorite particles to float down onto the planet's surface (or onto rooftops and into gutters). Occasionally, these particles are large enough to be seen with the naked eye, but many of these blend in so well with their earthly environment that they aren't discovered unless someone is actively looking for them. But on the rare occasion that you happen to stumble upon a meteorite, it will be worth saving … unless it can be traded for cash.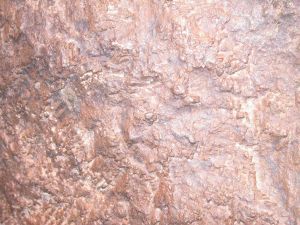 Is this baby sitting in your gutter? And can you trade it in today and retire tomorrow?
What Are Meteorites Worth?
Like diamonds, scrap metal, or precious metals, there is a marketplace through which meteorites are bought and sold. But unlike these other commodities, it's hard to assign a round figure to the worth of a given meteorite. Their value is dependent upon a number of factors, including:
fusion crust (a thick "rind" formed when a meteor burns in the atmosphere)
regmaglypts (the "thumbprint" indentations on a meteorite's surface)
Generally speaking, the value of a meteorite is calculated on a per-gram basis. More common meteorites may net only 20 to 25 cents per gram, while rarer specimens may be worth a dollar or two (or more) per gram. And then there are the extremely rare cases, like a woman in Lotus, California who stumbled upon a 17-gram meteorite with an estimated value of almost $20,000.
Treasure in Your Gutters?
So how do you go about determining whether a bona fide meteorite is sitting in your gutters?
The first step is to keep safety in mind when you're up on a ladder or crouching on your roof scanning your gutters for meteorites. If your gutters are substantially dirty or debris-filled, cleaning them out first and then leafing through the debris on the ground might be your best bet.
One characteristic of meteorites is that they are attracted to magnets. Because they contain metal such as nickel or iron, they will often stick to a magnet when held against it (or set off a handheld metal detector). In addition, meteorites are denser and heavier than rocks of similar size and shape. Finally, meteorites have one or several distinguishing surface features, including fusion crust, regmaglypts, metallic flakes, chrondules (small spheres of color), or even patina or rust.
If you happen to discover what you think is a meteorite, put it under a microscope to look for additional evidence. You may also want to compare it to images of known meteorite specimens you find on the Internet; or you can even take it to a rock shop, mineral collector, or geological or astronomy center to get an opinion on its authenticity its or value.
You probably shouldn't lose sleep worrying about gutter damage from meteorites and other falling objects from space. But if you are curious about meteorites in your gutters, there's no harm in looking, right?

"There's gotta be a meteorite in here SOMEWHERE!"
Written by Chris Martin