Cutting Costs on Your Next Home Improvement Project
Every homeowner has heard frightening stories about "money pit" home renovations. That leads some people to become so concerned with avoiding catastrophe that they forget to apply common-sense practices in order to minimize project expenses.
So if you're planning on hiring someone for a major home improvement project in the near future, here are some suggestions on how to reduce your costs.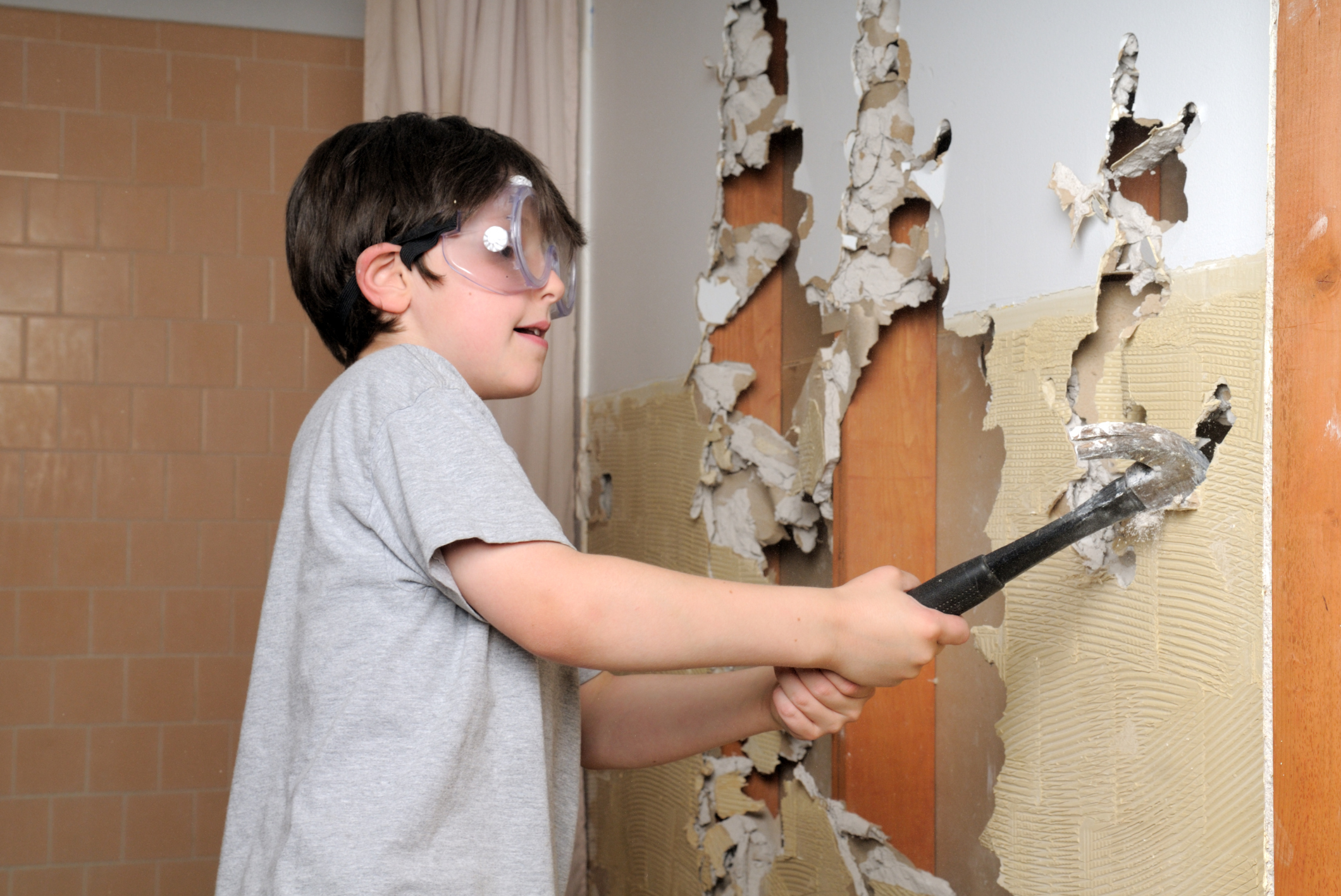 Save some money by putting that energetic little grocery-eating machine to work.
Do some of the work yourself. Wait – if you were a DIYer, you wouldn't need to hire contractors, right? Still, you probably are skilled enough to demolish a wall, clean out a space, or prime a room for painting.
Schedule strategically. It may cost you more to hire a contractor during the last four months of the year or in mid-summer, because those are high-demand time periods in that industry. So plan your project for the first half of the year.
Act as your own general contractor. For smaller projects, this will require more time but may save you money. Make sure this is legal to do in your area, and check to see that the work being done is up to code.
Widen your contractor search radius. You might be able to save on hourly labor rates by hiring an independent contractor from further away who agrees to travel to your home for a flat fee.
Use standard sizes. Find out what material sizes are common for a particular project and plan your changes accordingly. Putting in an eight-foot granite-topped island may be more expensive if granite slabs come in six-foot lengths.
Look for alternatives to "new." See if a contractor or area retailer has remnants, misordered items, or floor samples which you could buy at a discount. Or consider purchasing your supplies at auction to save money.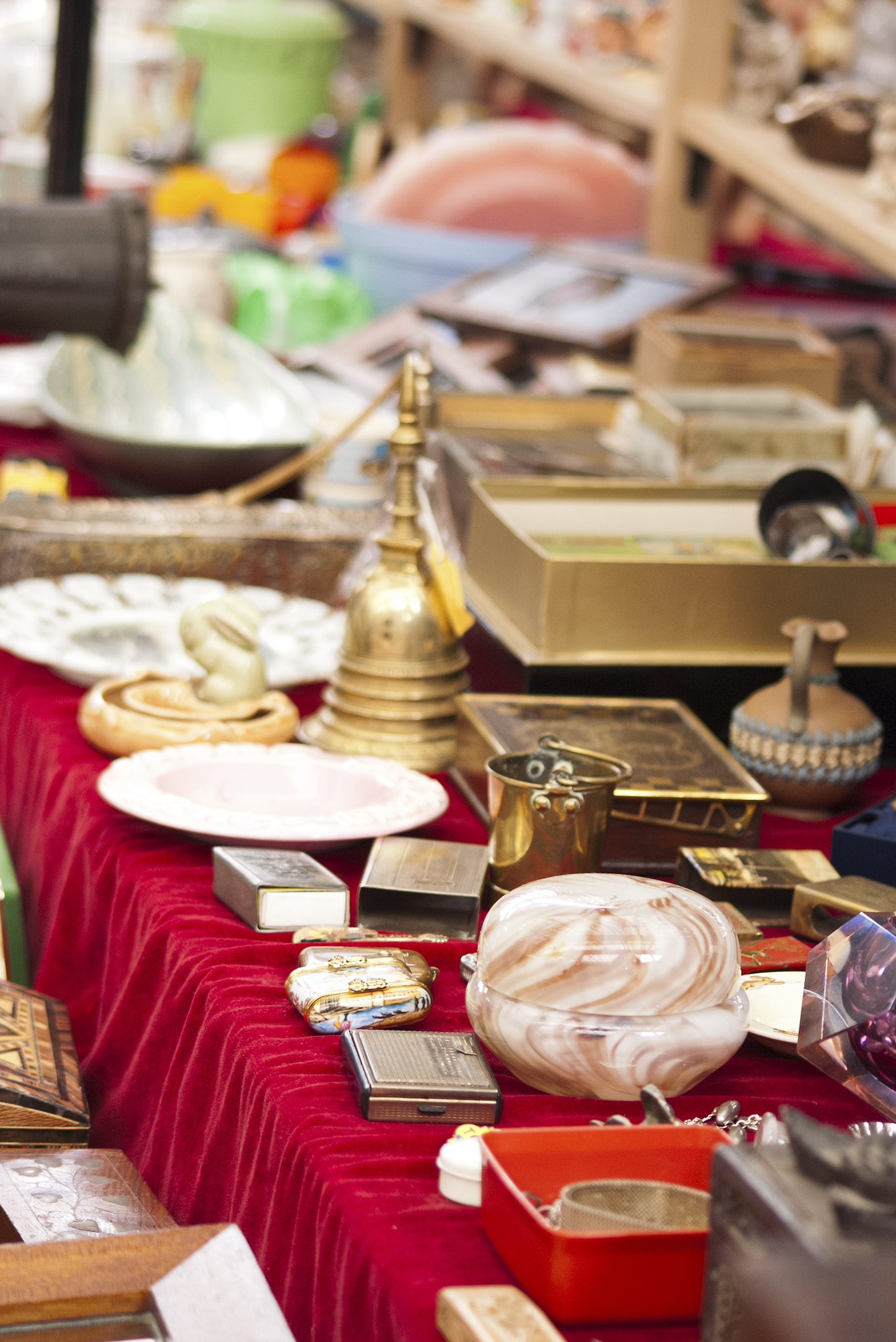 There could be that perfect conversation piece for your new den somewhere on this table.
Search for less costly accouterments. If you visit thrift stores, garage sales, or flea markets, you may find a beautiful piece or fixture that's hundreds of dollars less than buying it new.
Consider look-alike materials. There are plenty of materials out there which look like more expensive choices to the untrained observer – such as faux-wood laminate flooring or eucalyptus cabinetry wood that resembles mahogany.
Think efficiency, not size. It'll be much costlier to expand the size of a kitchen or bathroom rather than utilizing the current space more efficiently. Slide-out shelves, cookware racks, and innovative storage solutions can help you accomplish that.
Make smarter choices. Know how much something unorthodox may cost you. For example, recessed lighting is usually more expensive; and laying down a breathable wall covering may be cheaper than prepping a damaged wall for painting.
Combine projects. If you're thinking about a future project, consider moving up your timetable if all or part of the project can be done more easily during construction. For instance, some plumbing repairs may require cutting into walls to provide accessibility to pipes. If adding surround-sound is a future project on your to-do list, this may be an ideal time to add the wiring needed.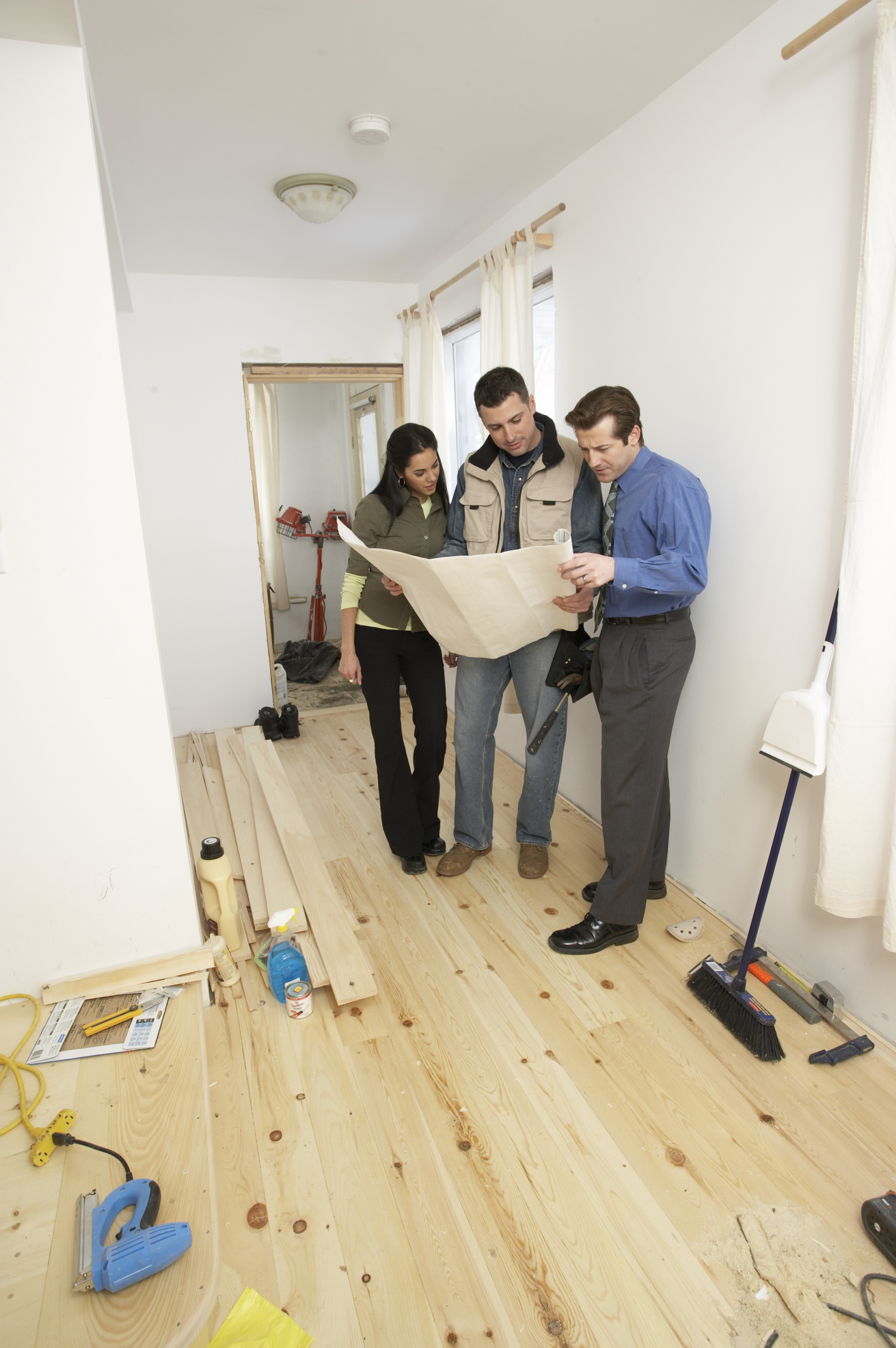 You can hire a pro for your project and still keep some money in your pocket!
If your next home improvement project involves exterior work, check out Harry Helmet to see if they can help. They can install sturdy seamless gutters, replace your roof with high-quality shingles, and even install a retractable awning on a porch or patio. Call Harry Helmet at 1-888-5-HELMET or fill out this form to set up a free, no-obligation estimate.
Written by Del Thebaud