DIY vs. Pro: Rules of Thumb
You've probably heard these rules before.
Never drive through water on a road if you cannot see the pavement underneath.
Never patronize a store where the salespeople are snooty.
Never pursue a relationship with a person who constantly checks his/her phone on the first date.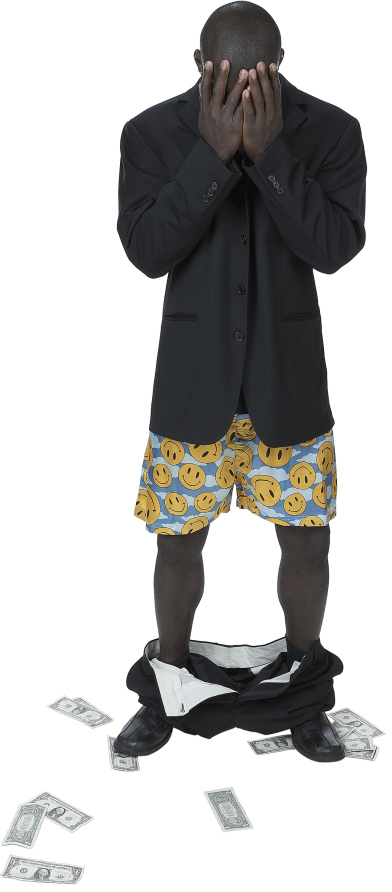 Don't know exactly what happened, but he evidently violated some rule.
Perhaps you embrace certain "rules" of your own in various situations. Most people do, even if they don't consciously know they are doing it.
It's how many people assess their home improvement endeavors. While some people are gung-ho, expert do-it-yourselfers and others don't trust themselves to pick up a hammer, the vast majority of folks fall somewhere in the middle. So while they're willing to engage in some projects, they don't want to bite off more than they can chew.
Here are seven suggested "rules of thumb" which you may adopt when deciding if you can do it yourself or if you should hire a professional: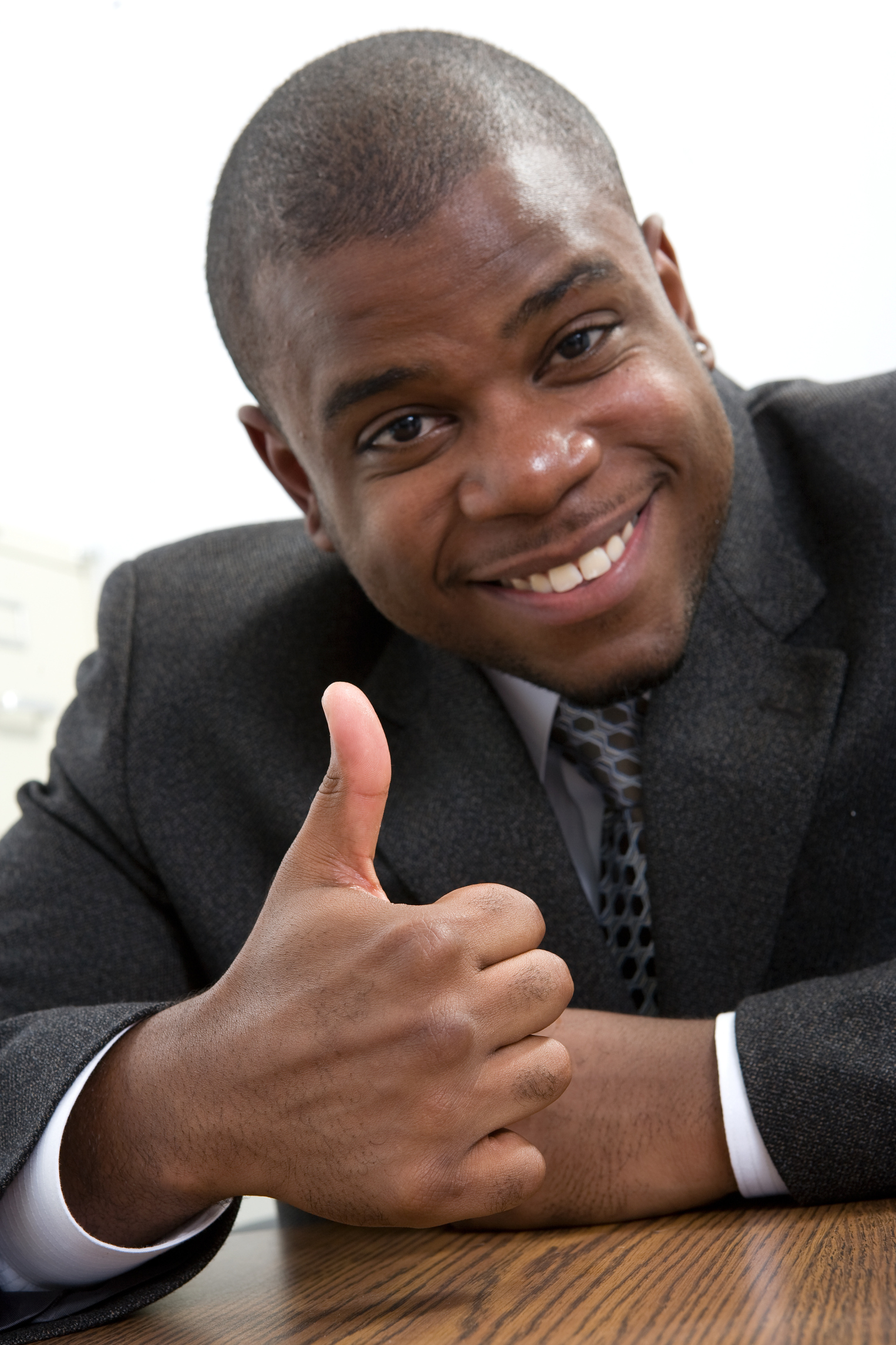 Rule #1: Walking around with your thumb like that makes you look goofy.
Renting equipment. Some projects might necessitate the procurement of a certain tool or piece of equipment which you do not own or have access to. If this is the case, you may want to hand the job to a contractor who already has what he needs – and also knows how to use it.
Cost. Maybe you don't minding buying what you need to complete a DIY project. But if the supplies costs exceed a certain amount (say, $500) or you have to put the purchase on a credit card, it signals that the job might be better handled by someone who has performed this work before.
Timeframe. If the job is something that you can complete on a weekend afternoon – or even a full day – tackling it yourself is probably just fine. But if it will take more than a weekend to finish on your own, you may want to call a company who can employ multiple workers to get it done.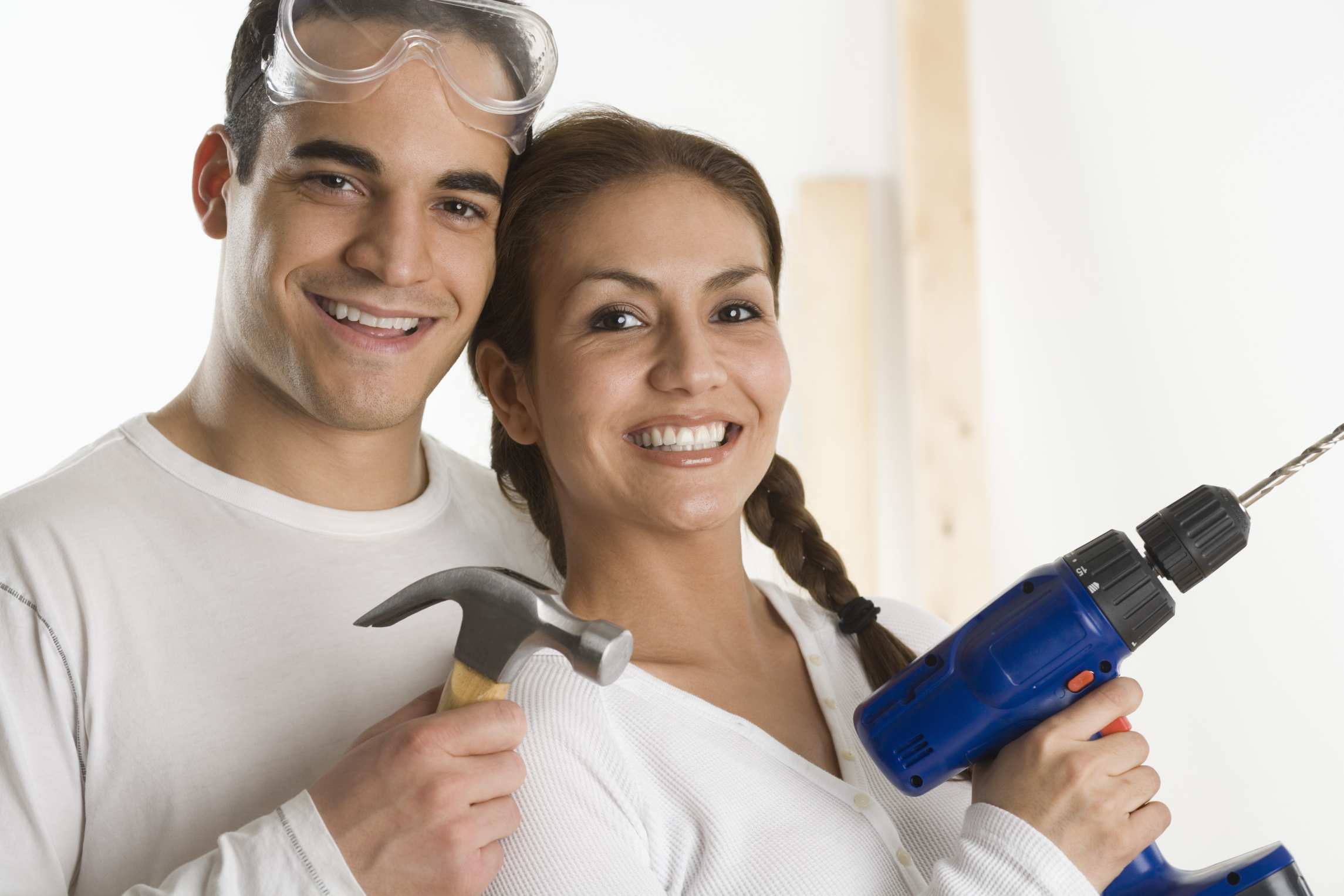 If you can persuade your spouse to help you, then maybe you won't need to call a pro.
Permits. Municipalities and HOAs often have permitting processes which must be observed before work can begin on a home. Usually, contractors know how to navigate such bureaucracies; so if your project requires a permit, you're better off letting a pro handle it.
Safety. Everyone has their own comfort level when it comes to safety. If your home improvement project requires tall ladders, sharp saws, or hazardous chemicals which make you nervous, don't be brave. Call a professional (who is insured) to assume the risk.
Project intermittency. This is a fancy term for the feasibility of leaving your project unfinished for any length of time. Some jobs you can let sit for awhile until you have time to finish them (putting in new landscaping, painting a spare room, power washing all of your siding, etc.). But some jobs, like replacing plumbing or putting down new shingles, should be completed as soon as possible; so hiring a professional is the best way to ensure that will happen.
Time value. Finally, there's the perceived value that you place on your spare time. If a given project is going to reduce time spent recovering from a workweek, socializing with your friends, or playing with your kids, then it may not be worth doing even if you have the skills to accomplish it. Just call a pro, let him take care of it, and enjoy your well-earned leisure time.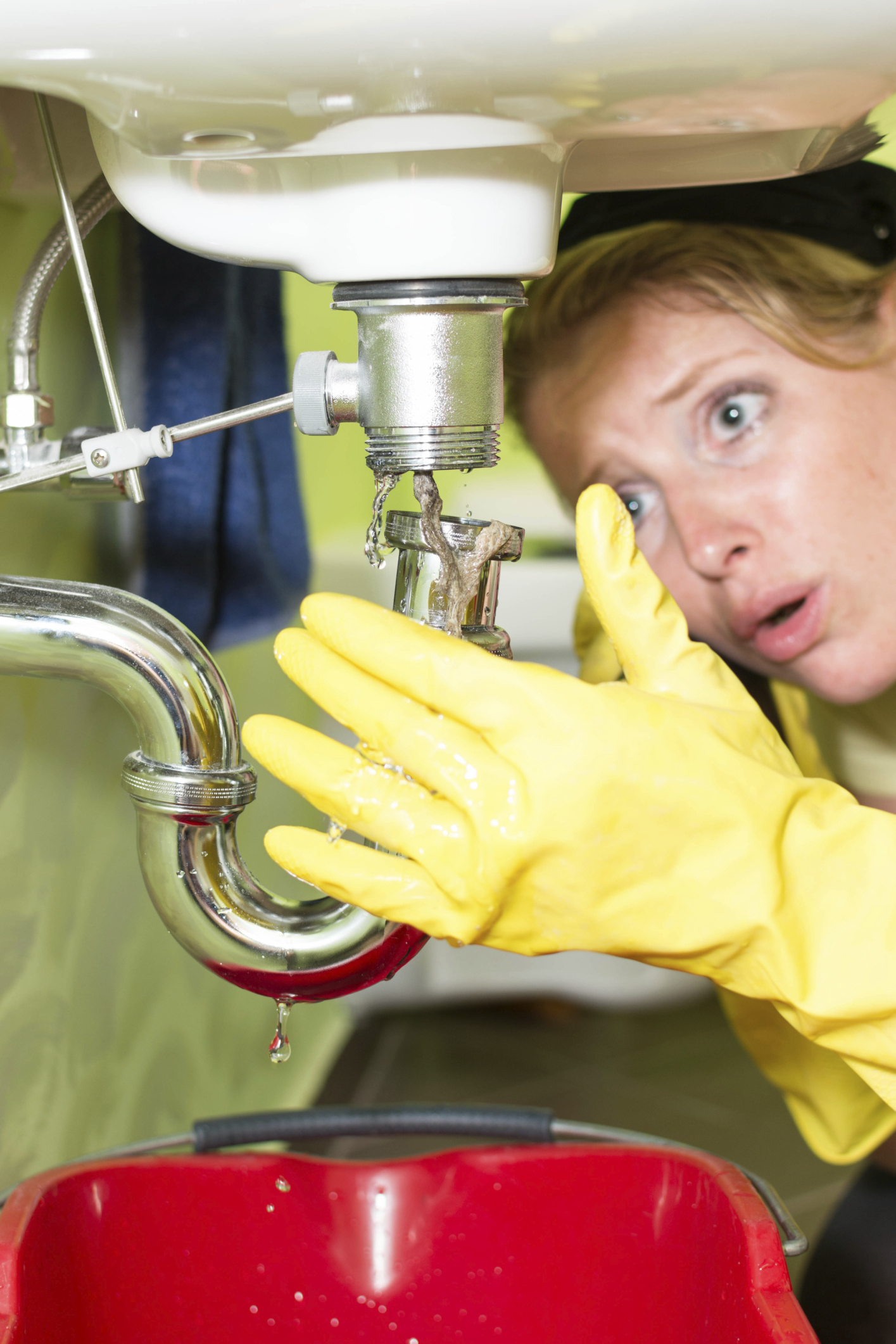 Uh, oh. She should have called a plumber.
Harry Helmet employs highly-skilled, certified technicians to assist homeowners with gutter hanging and protection, awning installation and roof replacements, so you know that these projects will be completed on time and as promised. Plus, Harry Helmet backs up its workmanship with solid warranties. If you want a professional to assist you in a home improvement project, contact Harry Helmet today for a free estimate by calling 1-888-5-HELMET or filling out this form to set up an appointment. That's a great "rule" to live by!
Written by Del Thebaud