Do You Need Gutters If You Have a Flat Roof?
Many homes have slanted roofs, and you expect to see a gutter system on those roofs. It's easy to see precisely how the gutter system on your house works when you have a slanted roof. But while you may be accustomed to seeing flat roofs on commercial buildings, they have become more and more common on residential homes as well. And if you're considering buying or building a rental home with a flat roof, you may be wondering if you really need a gutter system on that roof. Take a look at what you need to know about a gutter system's purpose on a flat roof.
Priority One: Prevent Pooling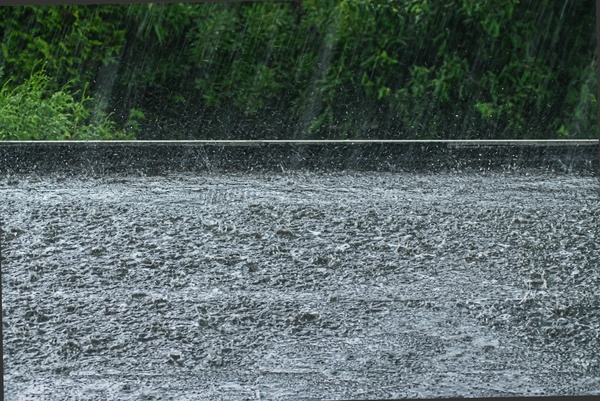 One of the main functions of a gutter system on a flat roof is to prevent water pooling on the roof. This can happen on other types of roofs, too – even roofs that are pitched may have spaces where water can collect – but it's more of an issue on a flat roof.
On a slanted roof, the slant will at least help the rain run down the roof and onto the ground. But a flat roof doesn't have that advantage, and if you're not careful, puddles of rain will form. The sun may eventually dry them up, but the water can do a lot of damage to your roofing material in the meantime.
Flat Roof Debris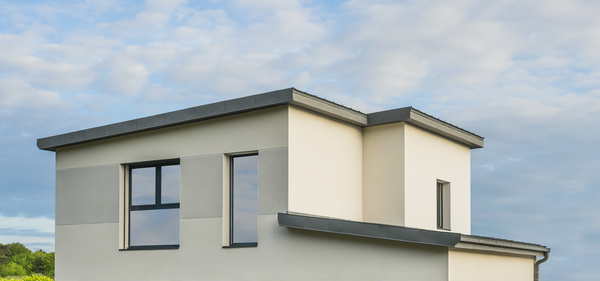 Another thing that may not be obvious to you when considering a flat roof is that flat roofs tend to collect more debris than other roofs. Without an angle, leaves, branches, dirt, and other debris don't just naturally roll downward – they sit on the roof. This makes roof maintenance very important, but it's unrealistic to expect that you'll be able to remove debris as often as it falls. When a storm with a lot of wind comes through, it can push debris onto your roof and clog your gutters.
One thing that can help is to get a gutter guard that prevents debris from landing in the gutter and clogging it up. A product like Gutter Helmet is designed to allow water to flow through without leaving room for small items like leaves and pine needles to get into the gutter, much less big items like twigs and sticks. 
Gutter Maintenance: Keep Things Moving
Having gutters and gutter guards is a good start for your flat roof; it's not enough by itself. You still need to perform proper roof and gutter maintenance to ensure that water and waste move off of your roof as intended. That means not only cleaning the debris off of the roof periodically but also keeping trees and branches overhanging your home neat and trimmed to avoid excessive debris in the first place. 
It's also important to make sure that gutters are well-secured, install gutter straps to keep them in place if necessary, have both your roof and gutters inspected after a major storm, and check your roof periodically for signs of mold or mildew that could lead to rot.
Whether your roof is flat or pitched, Lednor Home Solutions has experience with roofs like yours and is ready to help you get the gutter system that your home needs.  Schedule a free estimate.