Dos and Don'ts in Maintaining a Historic Home
Many Americans like the uniqueness and prestige of owning a home in a historic neighborhood. But the differences between modern and historic home ownership extend far beyond aesthetics. People who want to live in a historic home should be willing to accept the additional challenges that come with maintaining that property — especially when it comes to altering the structure's appearance in any way.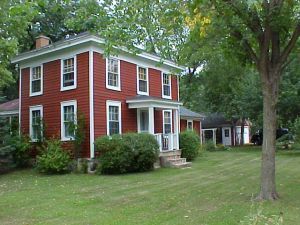 Here are some of the maintenance "dos and don'ts" for historic home owners.
DO conduct substantial research before starting any projects. This is certainly true if you're planning on making major renovations. But even more common changes — like roof repair or repainting — may require you to go about them in a certain way.
DON'T assume that the time-frame of the project will be short. You will have to account for obtaining permits and/or approval from one or more governing bodies before work can even get underway. Since these groups may meet infrequently, it may take some time for your request to be processed.
DO seek out advice from your neighbors. People living in historic homes near you have likely had to navigate the bureaucratic processes necessary in the past to maintain or repair their homes. Picking their brains might help you avoid pitfalls and obstacles that you may not know about.
DON'T assume it will cost as much as a similar project on a standard home. Special materials may need to be ordered. The permit process might be more costly. And contractors specializing in historic homes will probably charge more. All of these facts add up to a higher-than-normal price tag for your maintenance.
DO try to match what's already present in your home. Many a historic home maintenance project has been stymied by governing bodies failing to approve siding, paint, or other materials that don't adequately match the surrounding exterior elements.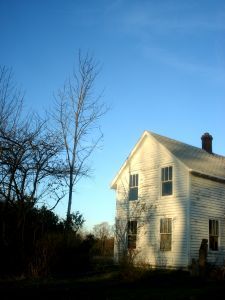 DON'T use materials that haven't been approved. Whether it's siding, balcony railings, or chimney brick, your default option should be replacing what's already on your home. If you don't like what's there, be sure to get a list of approved materials from the historic property board before starting work.
DO compile images and/or plans for each project. Historic preservation bodies frequently want to see what they're going to approve. Obtaining photos, computer renderings, diagrams, and blueprints will go a long way toward getting the proper consent.
DON'T rely on just one contractor estimate. Many governing boards require estimates from multiple companies, even if you know who you want to work on your home. So plan on seeking several bids at the start of your project.
DO be prepared to provide an explanation of why you are getting the work done … in writing. By their nature, historic preservation boards tend to view change with suspicion. So you may need to articulate why you are making the changes to your home. (Helpful hint: "Because I want to!" usually won't fly.)
DON'T lose your cool. The cruel fact is that historic district bodies have the final say over whether your maintenance project gets green-lighted or not. Alienating or antagonizing board members would be counterproductive to your goal.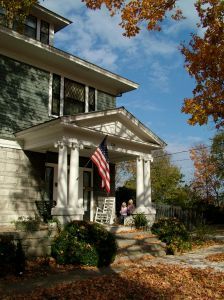 Written by Harry Helmet