Fast Facts About Seattle Gutters
Okay, time for some fast facts about the city of Seattle. It has the most people per capita in the nation who bicycle to work. It's the most literate city in the U.S. And it has the most glassblowing studios in America — second globally only to Murano, Italy.
Oh, and it rains less in Seattle than it does in Chicago or New York. But you still need to have gutters on your home. For more information on that topic, here are some fast Seattle gutter facts.
The most common gutter material is aluminum. That's because it's the least expensive metal gutter material on the market — plus it's lightweight and easy to handle. But it does expand in extreme weather conditions and can be easily dented by ladders or falling branches.
Galvanized steel is tougher than aluminum. It only expands about half as much as aluminum gutters, but it is susceptible to rust. However, it is more resilient when it comes to snow and ice.
Choosy Seattle homeowners often choose copper. Copper gutters have an aesthetically-pleasing look that is missing in both galvanized steel and aluminum. It's low-maintenance and rustproof, but it is expensive and generally requires pros to install it correctly.
Acrylume is a good Scrabble word… and a strong gutter material. Acrylume is actually a zinc aluminum-coated steel product that resists corrosion better than galvanized steel does. But it can be costly to purchase and install.
There are different ways to obtain your Seattle gutters. You can buy gutter sections off the shelf at a home improvement or hardware store. You can also purchase them from wholesale gutter and home supply companies. You can even have seamless aluminum gutters made on-site at your home if you wish.
Remember this figure: 2.1 inches per hour. That's the maximum rainfall possible over a five-minute period in Seattle, according to the U.S. Weather Bureau. If you multiply 2.1 by the square footage of your roof, that's how many square feet of water your gutters must be able to handle.
Pitch matters. The pitch of your roof also affects your gutter capacity, since steeper roofs move runoff water at a faster rate. So the number you obtained in the previous step must be multiplied by a "pitch factor" that corresponds to the following table:
A roof pitch of———————-Multiply by
1/4 inch or less————————–1
1/3 inch to 5/12 inch——————-1.05
1/2 inch to 2/3 inch———————1.1
3/4 inch to 11/12 inch——————1.2
1 inch or higher————————-1.3
Good news: your gutters can probably take it. A standard 5-inch K-style aluminum gutter can handle 5,520 square feet of runoff water, or about a 2,000 square foot Seattle roof that is very steep. The capacity for 6-inch K-style gutters is 7,960 square feet.=
…unless they're half-round gutters. The capacity of a five-inch half-round gutters is only 2,500 square feet. So if you have a large and/or steeply-pitched roof, half-round gutters may not be able to do the job for you.
It's important that you protect your gutters. Clean them at least twice a year. Inspect them periodically for leaks, cracks, sagging, or separation. And trim all tree limbs back at least three feet from your roofline.
Consider a gutter guard. Gutter Helmet can provide you with a gutter protection system that repels solid debris while allowing runoff water to trickle into gutters. You'll never have to clean your gutters again!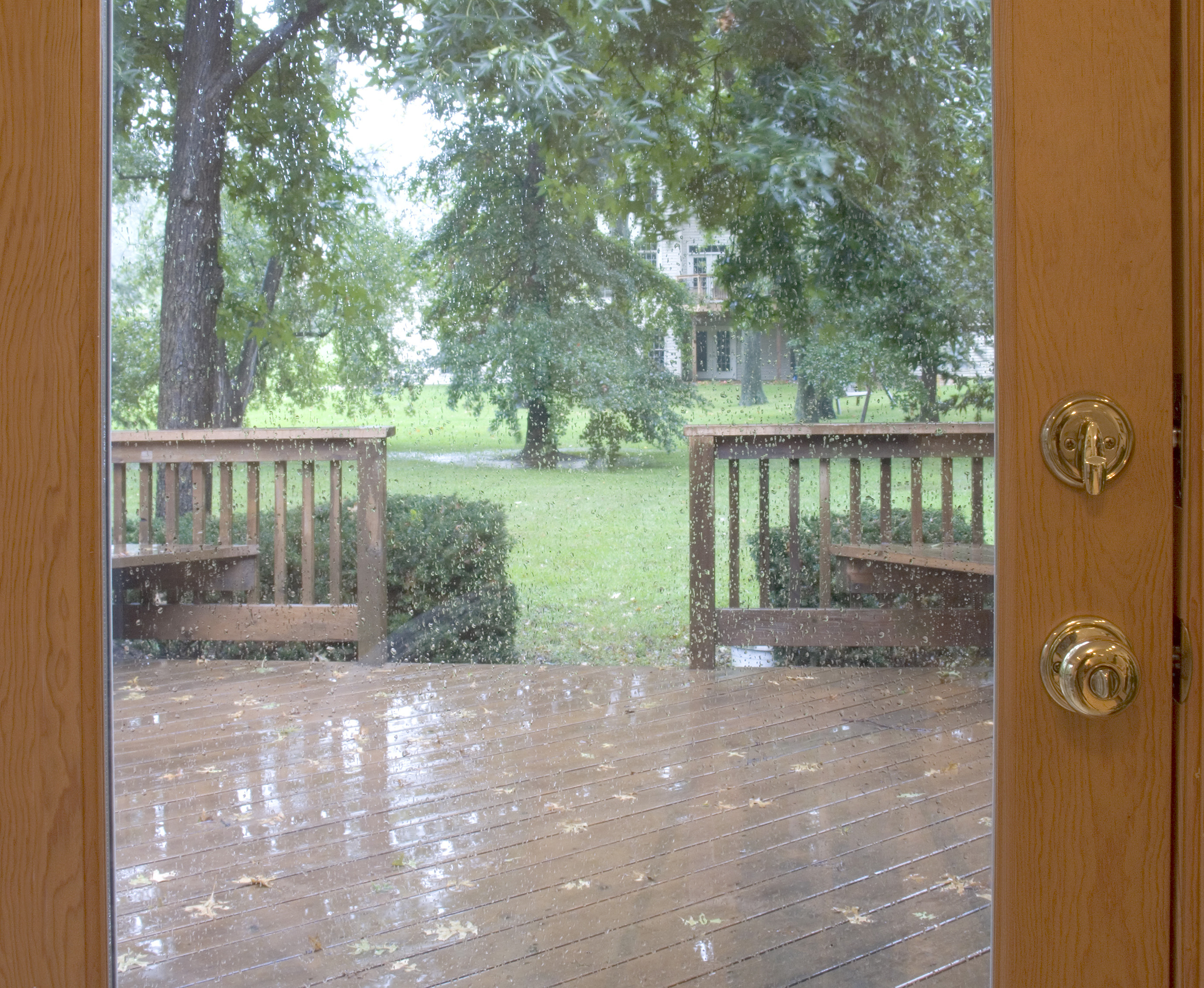 Written by Chris Martin