Flexible vs. Solid: Which Mesh Gutter Cover Works Best?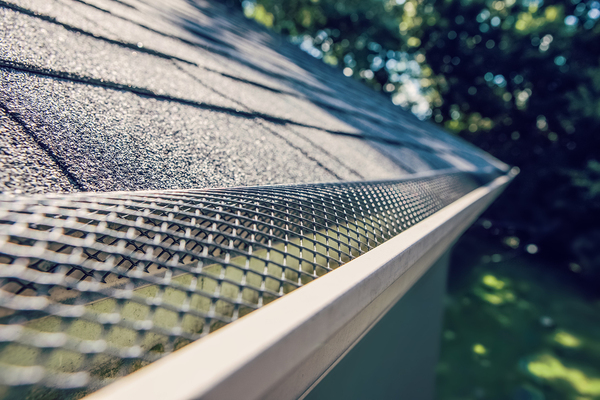 Gutter maintenance might not be the most glamorous aspect of homeownership, but it's crucial for protecting your investment. One of the key components in safeguarding your home from water damage is the gutter cover. To do that effectively, you'll need to know which gutter covers are most appropriate for your home. Explore the differences between some popular choices like flexible mesh, micro-mesh, and Lednor ScreenMesh so that you can make an informed decision for your home.
How Gutter Covers Protect Your Home
Gutter covers play a pivotal role in maintaining the integrity of your home. By preventing debris such as leaves, twigs, and other detritus from clogging the gutters, they ensure a free flow of rainwater. This not only protects your roof, siding, and foundation but also minimizes the risk of leaks, rot, and erosion, ultimately prolonging the lifespan of your home's structural components.
What Is a Mesh Gutter Cover?
A mesh gutter cover is a protective barrier made of fine metal or plastic mesh that covers the top of your gutters. Its primary function is to allow water to pass through while blocking debris from entering. This design not only prevents clogs but also ensures that rainwater is efficiently channeled away from your home.
Flexible Mesh Gutter Covers
Flexible mesh gutter covers are a popular choice for many homeowners. Flexible mesh gutter covers are designed to adapt to various gutter profiles, making them a versatile choice for homeowners. They consist of a durable, flexible mesh material that allows them to adapt to the shape of your gutter. The pliable material allows for easy installation and can be customized to fit gutters of different shapes and sizes.
These covers are known for their versatility and affordability. They effectively keep leaves and debris out of your gutters while allowing rainwater to flow through unimpeded. Additionally, they provide excellent resistance against harsh weather conditions, ensuring durability over time. The flexibility of these covers ensures they can handle heavy rainfall without overflowing. Homeowners benefit from a hassle-free gutter protection solution that requires minimal maintenance.
Micro-Mesh Gutter Covers
Micro-mesh gutter covers take protection to the next level. They are made from a fine, stainless-steel mesh that keeps even the tiniest debris out of your gutters. The incredibly fine mesh openings are effective at blocking even the tiniest debris, such as pine needles and shingle grit.  These covers are incredibly effective at preventing clogs, making them an excellent choice for homeowners in areas with heavy tree cover.
Additionally, micro-mesh covers are known for their durability and longevity, making them a long-term investment that can save homeowners money on maintenance and repairs. The fine mesh design also prevents the growth of moss and algae within your gutters.
Lednor ScreenMesh
Lednor ScreenMesh is a premium choice for homeowners seeking top-tier gutter protection. Engineered with precision and backed by years of industry expertise, Lednor ScreenMesh combines flexibility with micro-mesh technology, offering the best of both worlds. Its advanced design guarantees a snug fit on various gutter types, while the micro-mesh filters out even the tiniest debris. Homeowners who prioritize quality and durability will find Lednor ScreenMesh to be a superior choice.
Lednor ScreenMesh features a unique V-Bend technology, which directs water into your gutters more effectively. This design ensures that water flows freely even during heavy rain, reducing the risk of overflow. Homeowners looking for top-notch gutter protection often choose Lednor ScreenMesh due to its outstanding performance and long-lasting durability.
A Solid Solution
Choosing the right gutter cover for your home is essential to protect your investment and save on costly repairs. Whether you opt for flexibility or the precision of micro-mesh, taking this step can save you time, money, and peace of mind. Don't wait until the next heavy rain – take action now and secure your home's foundation. If you want the best protection available, Lednor ScreenMesh is worth considering. Contact us today to learn more about the advantages of Lednor ScreenMesh and safeguard your home for years to come. Schedule a free estimate.