Forget Solids and Stripes! The 8 Most Creative Looking Awnings
Awnings are very functional home accessories that can provide shade and shelter for an otherwise bare patio or yard space. But have you ever noticed that almost all awnings are decorated with either solid colors or alternating vertical stripes (unless they're printed with the name of a business)?
There's no hard-and-fast rule that awnings have to look like this. And here are eight pictures of awnings that buck conventional trends — and manage to pull it off quite nicely.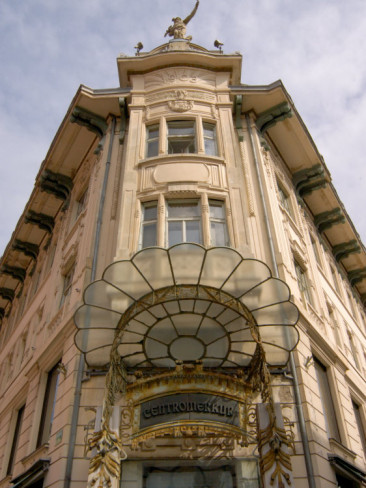 This first example not only eschews solids and stripes, but also the traditional rules of geometry. Positioned over the entrance to the Centromerkur Department Store in Ljubljana, Slovenia, this semicircular-shaped awning evokes images of a seashell or peacock. Its delicate beauty and simple hue are a perfect complement to the old-world style of this store's facade.
This one is located over the front door of an entrance to a home in the Windsor Terrace neighborhood of Queens, New York. The entire awning is accented by a floral pattern on the piping below it. But what catches the eye is the unique leafy "crest" on the side, giving the awning a personal touch not found anywhere else.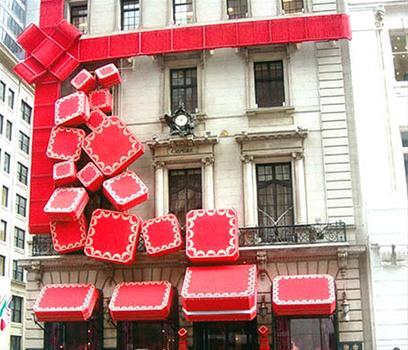 Here's another entry from New York City, and this creation by Glendale Awning Company speaks (or shouts) for itself. The colorful cascading bricks appear to be suspended over the four-piece awning that shades the front windows of this building. It's a striking contrast between the traditional building architecture and the wild whimsy of the awning-and-facade combination.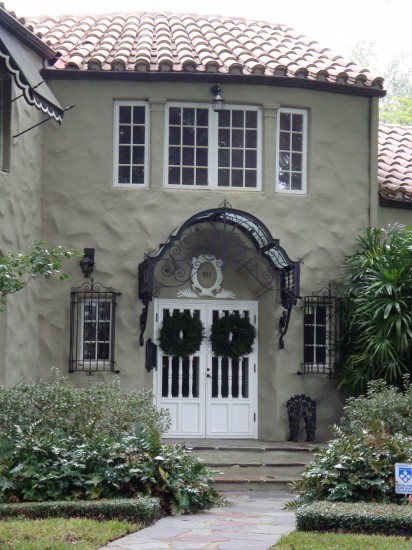 On this home in Winter Park, Florida, no generic stripes or solids will do for this front door awning. Instead, the owners chose a one-of-a-kind sectioned arch design supported by metal and outfitted with a semi-opaque material to allow some sunlight to pass through. Whether the awning matches the traditional Spanish tiling on the roof is a decision left up to the viewer.
Okay, this is just a solid-colored awning. But its genius lies in its practical shape. Instead of settling for an awning that would only shield the back door, this homeowner decided to have it constructed so that it adhered to the side of the home's quirky shape. The "bubbled arch" provides more cubic footage for this yard's patio that wouldn't have been possible with a store-bought awning.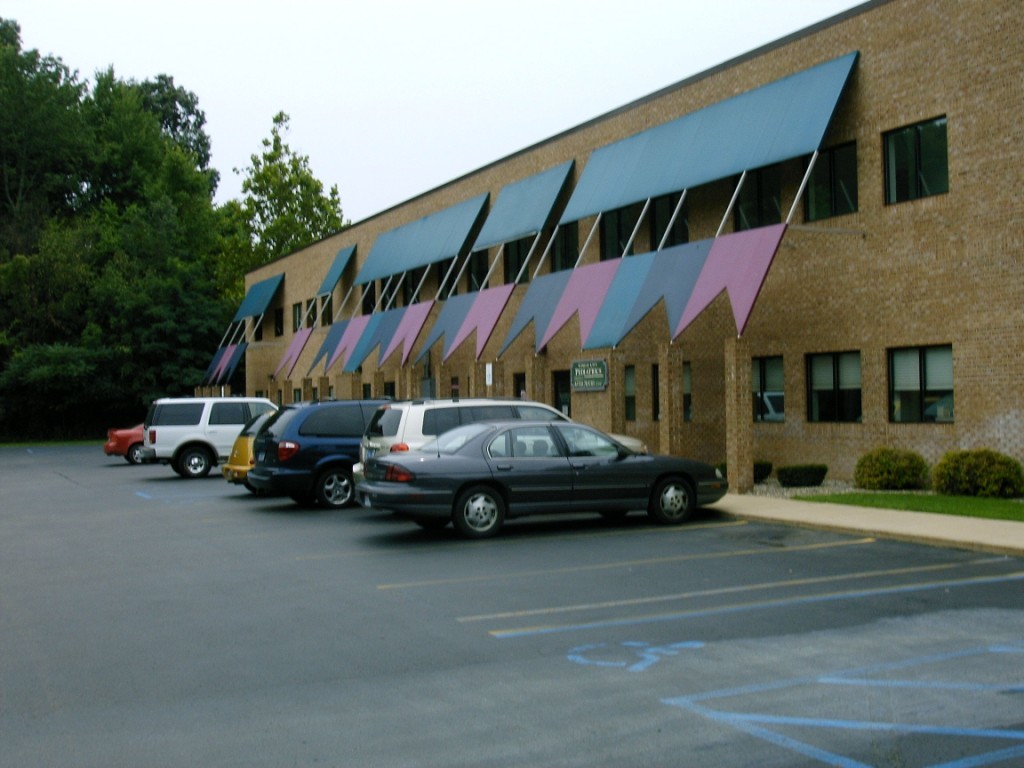 Give credit to the owners of this unremarkable-looking office building. They wanted an awning that would jazz up the facade without blocking sunlight to the second floor. So they came up with a sectioned, multicolored awning that was sharply slanted and designed with a rectangular piece missing so that upper-floor windows could maintain their view.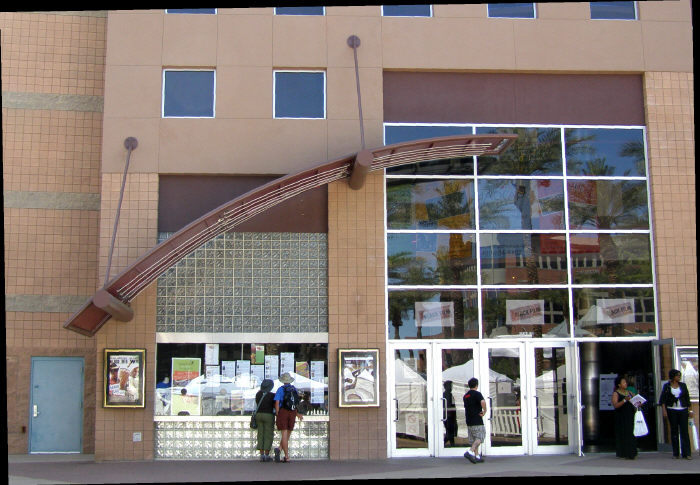 Awnings don't have to be made of fabric. This one is actually made of steel — and it appears to break all geometric, support, and design rules. But it blends beautifully with the look of a taller-than-average building that has a great deal of exterior glass. And the awning's gently-curved shape is pleasing to the eye while remaining functional for the building's visitors.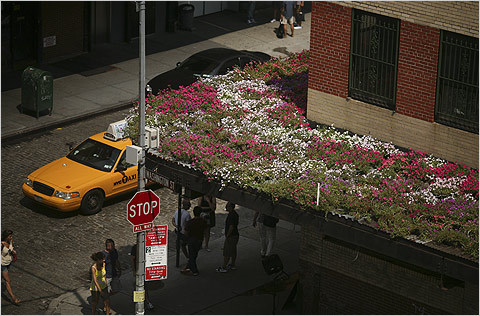 There's actually a story behind this flower-laden awning on the corner of this building in the meatpacking district of New York. The concept is credited to a master party planner known for his extravagant floral designs. His goal was a five-story addition complete with awnings like this one. Unfortunately, he passed away in the summer of 2009 — so this awning of begonias lives on in his memory.
Written by Harry Helmet
Photo credits: paintsee.blogspot.com, First Grade Fever,allposters.com, brooklynometry.blogspot.com, hotfrog.com,leahrichardson.com, BH Awning & Tent,, BH Awning & Tent, Shade Builder, cityroom.blogs.nytimes.com