Get Prepared: Will Ice Melt Socks Help Your Gutter Stay Clear in the Winter?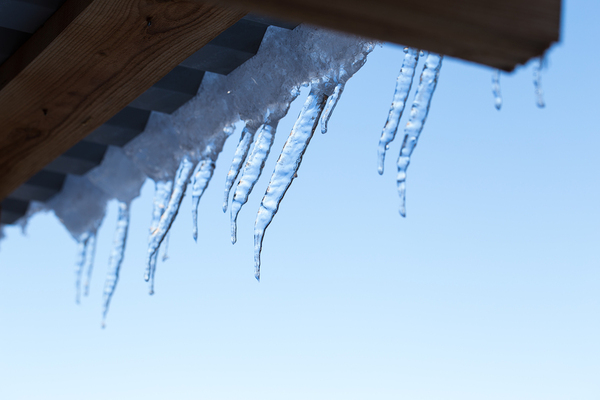 The ice and snow of winter may not last forever, but it can cause damage to your home that sticks around all year. Icy roofs and gutters lead to ice dams that creep under your shingles, leading to problems such as loose shingles and leaks. How can you prevent ice damage? Are ice melt socks a good option for your roof?
What Are Ice Melt Socks?
Roof Calculator describes how ice dams form. "An ice dam can form when certain parts of the roof get warm enough to melt the snow on the roof, while the roof edges remain much colder, and as a result prevent the melted snow from flowing down the roof." When ice and snow are building up on your roof, sometimes you feel the need for a quick solution. This Old House describes ice melt socks in this way: "Fill the leg of a discarded pair of pantyhose with a calcium chloride ice melter. Lay the hose onto the roof so it crosses the ice dam and overhangs the gutter."
This technique helps to melt and loosen snow and ice so that you don't need to chip it off your roof. Hopefully, in this way, the ice will not damage your roof with either its weight or with a freeze-thaw process. While the solution isn't specific to gutters, keeping the snow and ice on your roof thawed and moving can help it head into the gutters and downspouts and away from your roof.
Unfortunately, this is only a temporary and partial solution for snow and ice issues. Also, calcium chloride can be corrosive to certain metals. If your roofing nails get corroded, this could create a long-term problem for your roof. It's not great for your plants either, so any water or ice that slides off the roof could end up damaging the soil and the plants below.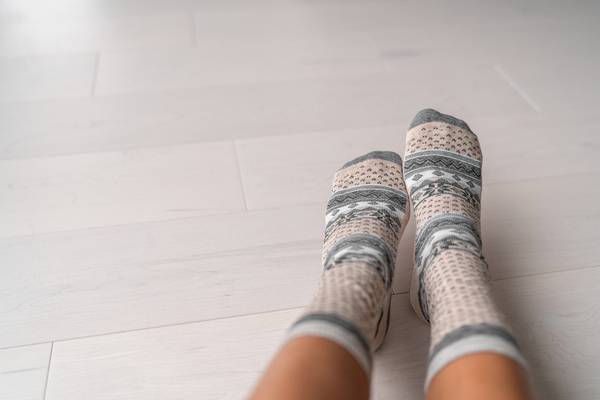 Permanent Fixes for Ice Dams
While ice melt socks show some promise as a short-term solution, what you really need are solutions that prevent you from needing to panic about ice on your roof. If you can rest assured that during the next snowstorm, you'll be covered, you can think about clearing the driveway and making some warm food rather than worrying about what's up with your roof.
One long-term solution is to work on your attic insulation. Working on sealing, insulation, and ventilation prevents your roof from getting warm and melting snow and ice, which then leads to a freeze-thaw process that can damage your roof.
Another solution is to deal with the ice accumulation in your gutters so that it doesn't creep up and damage your roof. To do this, you need to make sure that the water can stay in liquid form rather than turning to ice and blocking your gutters. Adding a gutter heating system to your home can help. Gutter heat keeps the water flowing through your gutters so that you can move water away from your roof, avoiding ice dams altogether.
At Lednor Home Solutions, we help you make your home one that will move through all weather with ease. Learn more about Gutter Helmet; schedule a free estimate today.