Go Bold with Your Front Door!
There are many ways to increase the curb appeal of your home. You can alter the lighting, invest in new paint and trim, or put in a major landscaping feature. But one of the simplest changes you can make is to do something different with your front door. Here are some ideas: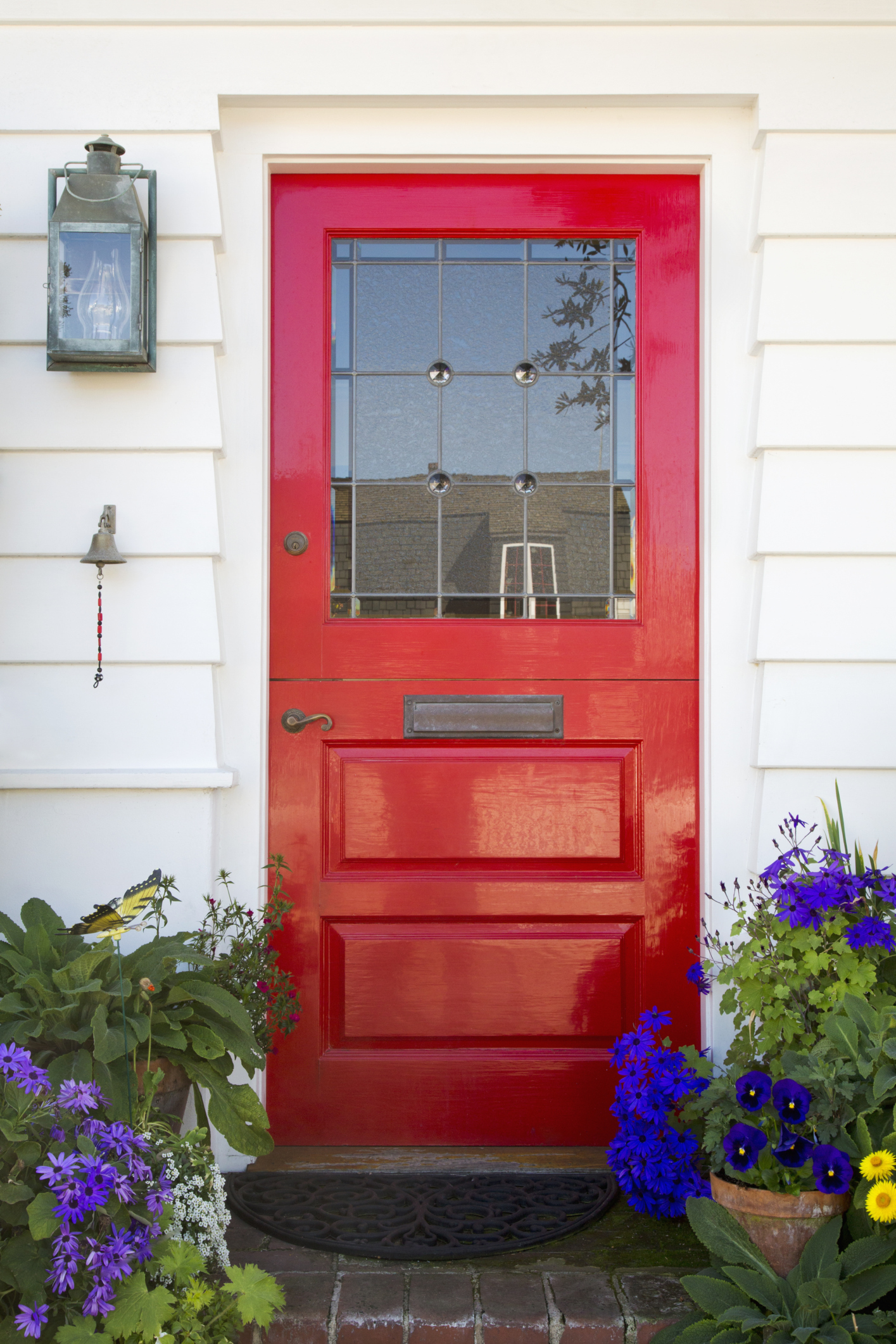 Pick a color with "wow" factor. Dull gray or beige front doors are a dime a dozen. So why not go with a bright color like yellow, red, or purple? Another idea is to select a glossy color like royal blue, crimson, forest green, or something else with a reflective sheen that adds character to your home.
Opt for contrast instead. If you prefer more traditional colors, you can still achieve a bold presentation for your front entry. Paint your door jet black and pair it with white trim and molding. The contrast will be eye-catching and appealing.
Bring out the wood. You can also go with the solid wood option for your front door. Popular choices include, poplar, cedar, ash, maple, red oak, Douglas fir, mahogany, birch, or walnut. Wood doors evoke a timeless sophistication that increases your home's grandeur.
Build a window to the world. Many homeowners like the inviting look of a full-size pane of glass on their front door. It's a favorite of people who have attractive foyers or wall art near the front entry. If privacy is an issue, install some blinds on the inside so you can close off the world when you want to.
Make the glass half full. If a full pane of glass makes you feel exposed, then just choose a front door with a half-pane (or less) of glass at the top. You can even select frosted or decorative glass for a distinctive look without reducing the natural light that spills in.
Make your glass stained. For a signature piece, choose an intricate stained glass front door in a colorful and/or complex pattern. You can pick out your template, colors, and caming to create a fabulous entry door that perfectly reflects your style.
Design your storm or screen door. An outer door doesn't have to consist of a dull, lifeless screen. Invest in a screen door with bold patterns, lines, or curves. This is an ideal option for homeowners who don't want to change their current front door at all.
Get new hardware. A subtle improvement can be made to your front door simply by changing the handle or knob. Pick out a piece that is stately, radiant, or whimsical. Add a matching deadbolt lock to boost your safety and your facade. You can even put up a knocker as an exclamation point to the design.
Run the numbers. Finally, you can tweak your front door with some address numbers on or near it. You can pick a font and style you like and then place the numbers on the door above the entry, or even on the archway.
A bold front door can turn the heads of people who walk or drive by your home. And relatively speaking, it's an improvement that's easy to complete at a reasonable price, yet comes with an impressive return on investment. So before you spend hundreds or thousands of dollars on a complete facade makeover, don't overlook the increased curb appeal that can be achieved simply by changing your front door.
Written by Chris Martin