Got Woodpeckers? Your Gutters Could Be to Blame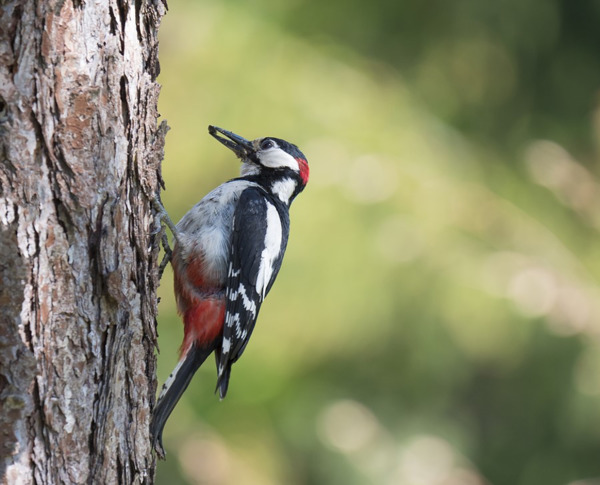 Spring is beautiful, with the blossoms, the birds, and the gently falling rain. However, there's that woodpecker that keeps on banging on the side of your house; what's going on with that bird, exactly? Unfortunately, if you have a woodpecker visiting your house, this could be a sign of problems with your siding. If you have a woodpecker that's visiting your house frequently, you'll need to look into the situation to determine whether the woodpecker is causing damage and why it's occurring.
Why Woodpeckers Bang On Your House
When woodpeckers bang on your house, it's annoying. However, they don't do it to annoy you. There are several reasons why a woodpecker might be banging on your house.
The first reason is temporary. In the spring, all those beautiful singing birds are singing for a reason: they would like to find a mate and build a nest. The woodpeckers are no exception. They don't sing, but they do drum on buildings. If you have a woodpecker that is drumming on your roof, siding, chimney, or metal flashing, then it is likely a temporary occurrence that will go away once the woodpecker has found a mate. However, you do need to make sure that the woodpecker does not damage your siding or your gutters, leading to a siding repair or gutter replacement.
Soft Wood Due to Gutter Problems
There are two other reasons why woodpeckers could be banging on your house, and both of these reasons are cause for concern. Woodpeckers excavate rotting wood to find food. They eat the bugs inside. If a woodpecker is slowly moving around your roof or siding and pecking in different locations over time, then it is possible that the woodpecker is eating bugs from your siding. While the woodpecker is damaging your siding, it's not the woodpecker's fault. The problem is that your siding is rotten and contains bugs that the woodpecker likes to eat.
Woodpeckers also bang on your house when they're trying to make a nest. Not only do woodpeckers eat bugs from old trees, they also live in old trees. If you notice a woodpecker staying in one place on your siding and digging in a deep hole, that woodpecker may be trying to nest in your siding. This could be a sign that the woodpecker has discovered that your siding is rotten.
What causes rotten siding? Problems with your caulking, siding installation, or leaks can lead to problems. If your gutters or roof have problems that lead to leaks down your siding, your home's exterior could become soft and rotten.
Gutter Covers Prevent Rotten Siding
What can you do to prevent woodpeckers from damaging your building? While you can put up devices to scare away the woodpeckers, woodpecker excavation is a sign of a deeper problem. You need to address that problem to avoid damage from termites and the woodpeckers that like to eat them.
Your siding can get soft if you have gutters that are not working properly. Overflowing gutters send water down your siding, and it will gradually become soft and rotten over time. Clogged gutters can cause rainwater to overflow. What can you do? Cleaning your gutters regularly will help you avoid overflowing gutters and the problems that occur due to leaking water. If you don't want to clean your gutters regularly, getting a gutter guard can help you avoid gutter clogs because the gutter guard protects your gutter from the accumulation of leaves and other debris. This simple device will help you avoid leaks from your gutter, soft and rotting siding, insect damage, and woodpecker damage.
Do you need a gutter cover or new gutter installation? Talk with us at Lednor Home Solutions. Contact us today to learn more about our gutter products.