Gutter Brush Reviews: Stud or Dud?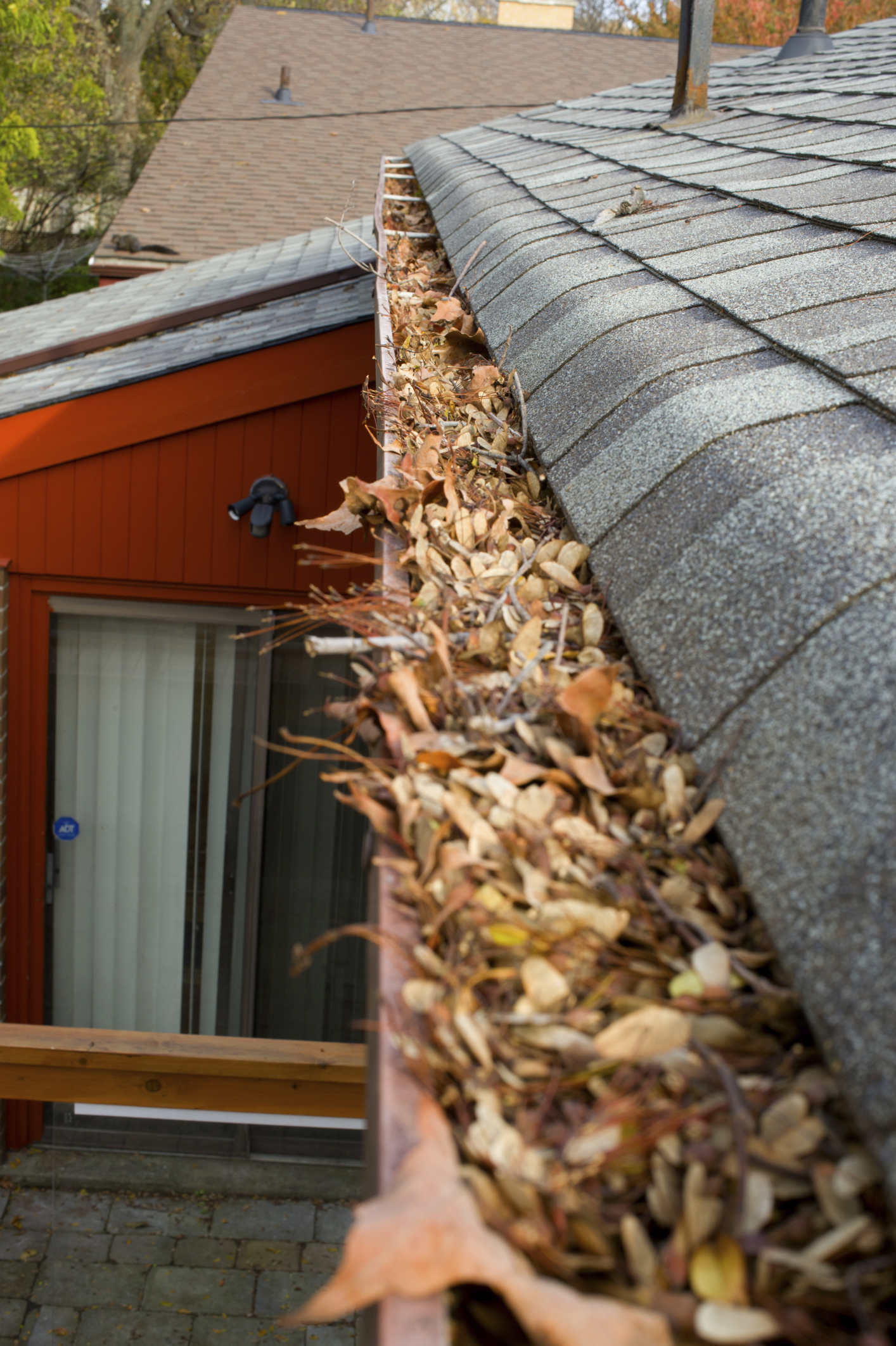 Most homeowners are well aware of the need to keep leaves, pine needles and other debris from clogging up the gutters on their homes. Otherwise, the runoff water from the roof will spill over the sides of the gutters and could potentially result in significant water-related damage to the basement, landscaping, siding, or foundation. Not surprisingly, there are plenty of products in the marketplace which purport to keep this from happening.
What Is The Gutter Brush?
One of them is called the Gutter Brush (or in some cases, the Gutter Worm). At first glance, this product looks like a large black pipe cleaner or a gigantic caterpillar. It's either 18 or 36 inches along and roughly 4.5 inches tall and wide, and covered with polypropylene bristles twisted around a galvanized steel cylinder. Gutter Brushes often are sold in packages of a few dozen pieces so that they can be placed throughout a home's entire guttering system.
The idea is simple. Each Gutter Brush is perfectly sized to be placed inside standard five-inch wide gutters with a minimum of effort; no screws or fasteners of any kind are required. The bristles are intended to repel leaves and pine needles while allowing water to flow around the brush and through the guttering to the downspouts.
Does The Gutter Brush Actually Work?
The Gutter Brush sounds good in theory. But how effective are they in keeping gutters free of debris?
Let's look at some of the reviews posted by customers on Amazon.com. A Ms. Madeline E. Washington says that the Gutter Brushes in her gutters "work perfectly. I'd recommend them to anyone." A user with the name "Kennybeck" says "the gutter brush was the answer to my 12 year gutter pine needle problems." And Robert Lynes considers his investment in Gutter Brushes money well spent, noting, "The bottoms of the gutters are clean enough to let the water flow without any worries."
But there are other reviewers who are not so enamored with the performance of the Gutter Brush. James Farr says simply that "The brushes don't work…. [L]eaves fall into the gutters anyway." Steven E. Brichta reports that when debris falls from maple trees on his property, "The maple tree 'helicopter style seeds' get stuck in the brushes and eventually start growing." Dennis Kelly says that the Gutter Brushes have to be removed and "shaken out" at least once a year, and says, "For the price I paid, I could have paid to have my gutters cleaned for 10 years." Even Mr. Lynes admits that "now I climb the ladder twice a year" with a shop vac to suck out pine needles that get caught in the bristles.
The cruel truth is that even debris that gets stuck in the Gutter Brush can pile up significantly, causing runoff water to bypass gutters completely and drop onto the ground below. This defeats the purpose of a gutter protection system; plus, you shouldn't have to clean out gutters after you spend money on Gutter Brushes.
A Better Alternative: Gutter Helmet
Gutter Helmet is different. This gutter protection system utilizes a reverse-curve cover with a special coating that allows runoff water to adhere to it and flow through an opening and into the gutter. Conversely, leaves and pine needles simply slide off the textured and ribbed surface and onto the ground, because there is no place for this debris to get stuck as they would on polypropylene bristles. In fact, Gutter Helmet guarantees that after having this product installed on your home, you'll never have to clean your gutters again!
For more information on Gutter Helmet, contact Lednor Home Solutions at 1-888-5-HELMET or fill out this form on their website to schedule an appointment. Then you can truly enjoy the peace of mind that comes with having debris-free gutters on your home.
Written by Del Thebaud