Gutter Causes Gas Leak in Maryland
The purpose of a home gutter system is to channel runoff water from the roof to the downspouts, where it can be directed away from the home's foundation. But if a crack, hole, or separation develops in a gutter section(s), then a water leak can occur and cause problems over time.
This is a fairly common occurrence when it comes to gutters. But have you ever heard of gutters causing a gas leak?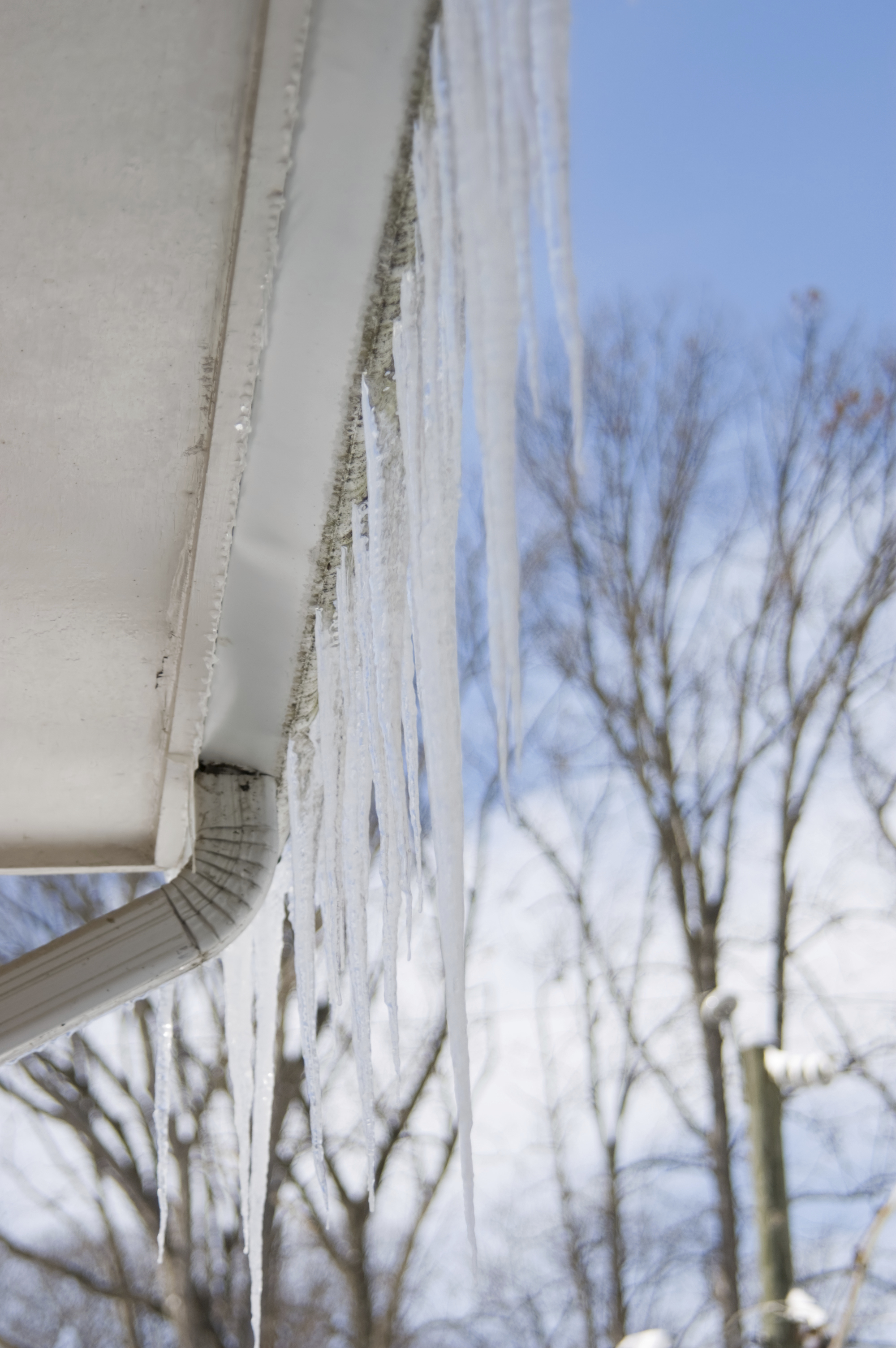 Icy Gutter Falls on Gas Meter
Believe it or not, this actually happened in Montgomery County, Maryland. Like the rest of the East Coast, Maryland has experienced a brutal winter season, with colder-than-normal temperatures and an abundance of precipitation. Shortly after noon on Tuesday, March 4, emergency crews responded to an apartment building in White Oak. As is turned out, an iced-over gutter on the building detaches and fell on top of a gas meter on the structure's exterior. In doing so, it separated the gas line, and gas began leaking into the air. Thankfully, no one was overcome by the fumes, the gas was never ignited, and crews remedied the problem before any damage was caused.
While this particular incident occurred at an apartment building, plenty of homeowners have experienced icy gutters as well, and some of them have separated and fallen. The reason for this is the excess weight from frozen water in the gutters and/or icicles that formed on the exterior of the gutters. Given these conditions, it's easy to see how frozen gutters can succumb to the weight and detach, possibly wreaking havoc on anything (or anyone) on the ground below.
Is there any way to prevent this from happening to you?
Fixing or Preventing Frozen Gutters
The best defense involves proactive measures if the weather forecast calls for prolonged subfreezing temperatures and/or significant snow or ice. Placing calcium chloride either directly inside your gutters or inside old stockings placed on your roofline can help speed the melting of any ice accumulation. Cleaning leaves, twigs, and other debris out of your gutters can also inhibit the formation of ice by depriving it of objects on which to anchor itself and spread.
If you wake up one morning to find icy gutters, your options are more limited. Calcium chloride can help facilitate thawing, but unless the weather abates, it may not do much good. Unorthodox methods like pouring warm water into the gutters or even connecting a blow dryer to an extension cord to thaw the ice can provide short-term relief, but these methods can be unwieldy and require lots of time and effort. You should refrain from using objects like hammers, exes, or shovels to try and break up the ice or risk having the gutters detach from your roof due to the force of the blows from these tools.
Best Solutions for Frozen Gutters
There are only two truly effective solutions to dealing with iced-over gutters. You can call a professional contractor who has special equipment to spray steam or hot water into your gutters and melt the ice; but this can set you back hundreds of dollars per service call. Or you can invest in a self-regulating heated cable system which runs the length of your gutters and heats up automatically when the mercury drops below a certain temperature reading; this will stop water from freezing in the first place.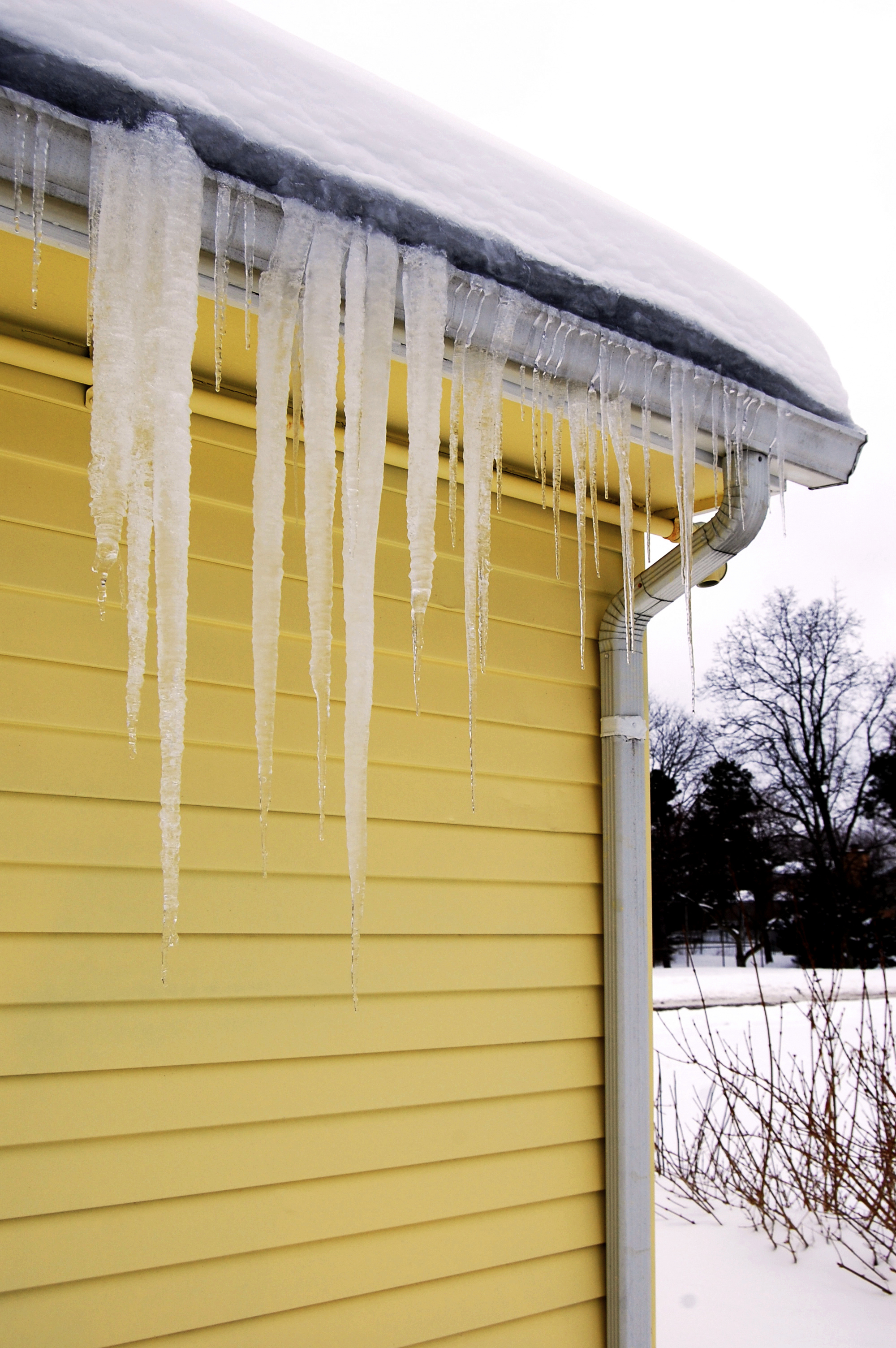 Harry Helmet can assist you in repairing any broken gutters caused by ice. They can also install Helmet Heat, a gutter cover and heating system in one which can repel debris while keeping gutters warm and ice-free. For more information on how Harry Helmet can help you win the battle against frozen gutters, call them at 1-888-5-HELMET or visit their website and schedule a free estimate.
Written by Del Thebaud
Surefire Social Baseline
Average rating:
0 reviews