Harry Helmet Loves Our Employees as Much as Our Customers!
What's the secret to great customer service?
Sure, delivering high-quality products is part of it. So is offering customers an array of different services. And solid warranties on materials and workmanship help as well.
But what's the single-most important factor in providing superior customer service? That's easy: it's the people who work for you. And employees are much more likely to excel at serving their customers if they are happy and engaged while on the job.
That's why Gutter Helmet by Harry Helmet is so thrilled about its latest honor: the Pittsburgh office of Harry Helmet was tapped as one of the "Best Places to Work" in Western Pennsylvania!
Harry Helmet: Great Products AND a Fun Workplace!
This recognition was listed in the Pittsburgh Business Times, the premier business-related publication in the Western Pennsylvania area. Harry Helmet was one of 94 companies from the region who were identified as having an excellent workplace environment. The research was conducted for the publication by Quantum Workplace, Inc., an independent firm which specializes in employee surveys and feedback. Employees of participating companies were surveyed about how rewarding, challenging, and fun their workplace is; and Harry Helmet is excited to have garnered some of the highest scores in Western Pennsylvania.
Not Just Pittsburgh
For many years, the Pittsburgh office of Harry Helmet just off the Golden Mile Highway has been serving homeowners throughout Steel City, as well as customers in:
Aliquippa
Bethel Park
Butler
Coraopolis
Franklin
Greensburg
Hermitage
Indiana
Kittanning
McMurray
Mercer
Monroeville
Mount Lebanon
Murrysville
New Castle
Robinson Township
Shaler Township
Slippery Rock
Uniontown
Upper St Clair
Washington
Customer Service is a Company-Wide Cornerstone

When it comes to providing unmatched customer service, it all begins at the top. Del Thibaud, Sr., the owner of Gutter Helmet by Harry Helmet and its seven locations, makes a concerted effort to create a work environment that's both world-class and fun. This commitment to building a friendly workplace is also shared by Bill Patrick, the senior executive at the Pittsburgh office, and all of his staff members.


And Thibaud is not only excited about being honored by the Pittsburgh Business Times, but he is also pleased to view feedback from his hard-working employees. This will allow him to determine what has become successful at his Pittsburgh office so he can apply it to the other six Harry Helmet service centers – thereby improving his entire business nationwide.

Every Employee is a Customer Service Representative

When Harry Helmet promises outstanding service to its customers, they deliver it through every single company representative. Whether it's the person a homeowner first speaks with on the phone, the consultant who visits the home for a free estimate, or the technicians who actually perform the work, every employee of Harry Helmet is dedicated to providing a level of service to their customers that is unsurpassed by anyone else in their industry.

So if you're in the market for gutter protection, replacement roofing, seamless gutters, or a new awning for your patio or entryway, let Harry Helmet prove to you why it's known around the country for offering unparalleled customer service. Simply call 1-888-5-HELMET or fill out this form for a free, no-obligation estimate. 

Harry Helmet loves its employees, and they love our customers. Thanks again, Western Pennsylvania!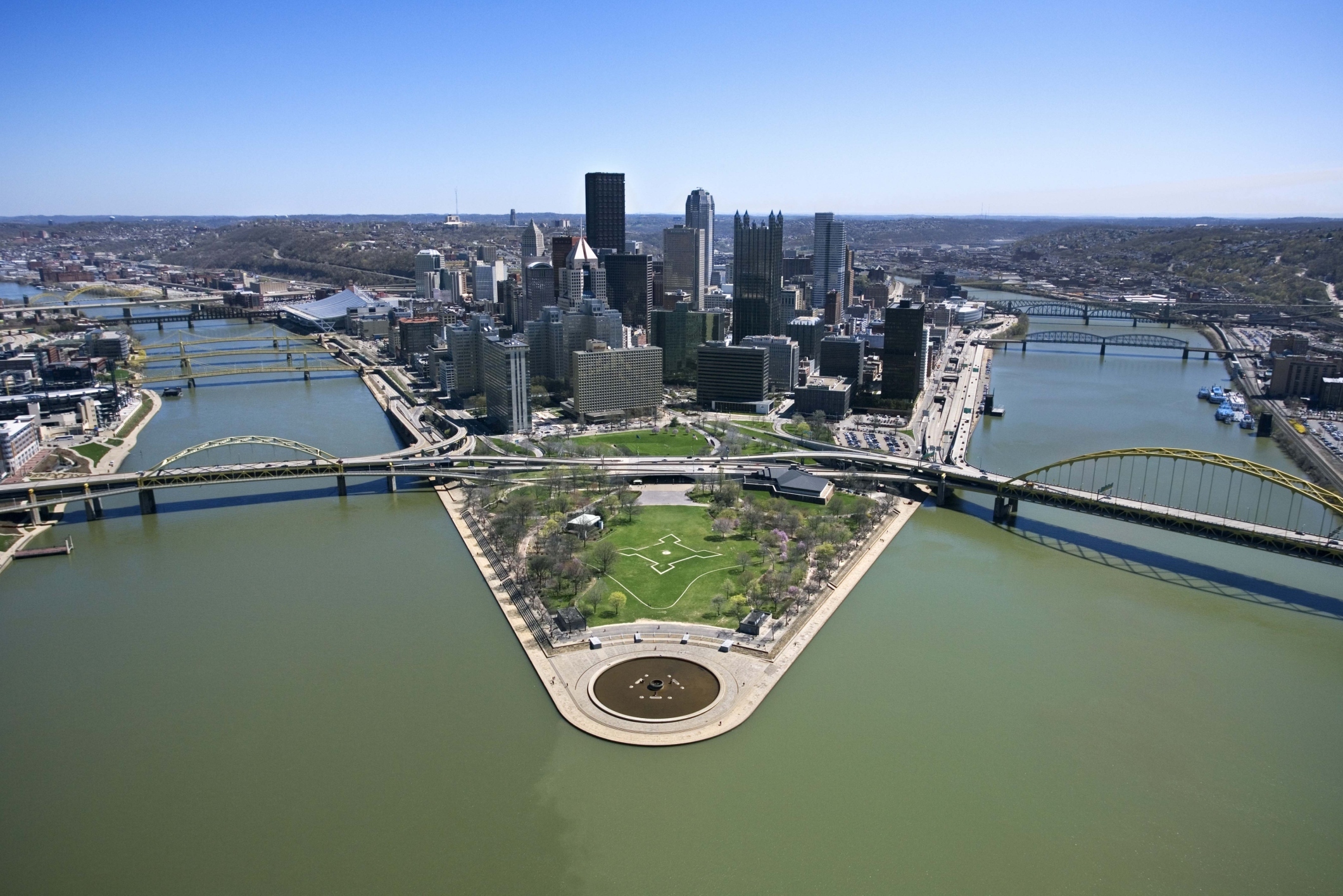 Written by Del Thebaud
Image credit #2: jfcspgh.org