Harry Helmet's Commitment to Sustainability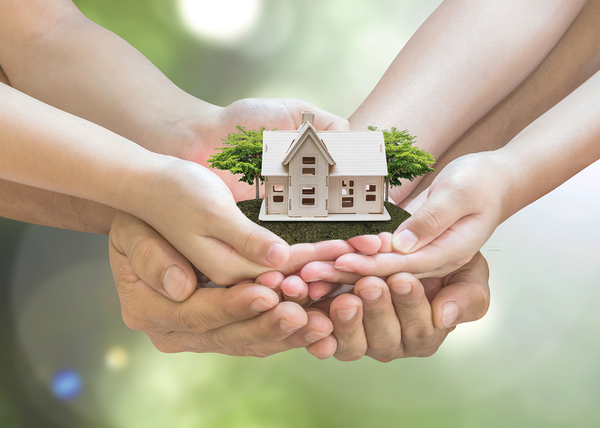 Sustainability is a core value of many people, especially given the ecological challenges in the world.  At Harry Helmet, we don't just think about sustainability – we try to live it through the work that we do and the projects that we create around your home. We have a vision of a thriving future. How are we committed to a more sustainable way of working on your home projects?
Using Recyclable Materials
Both of Harry Helmet's core materials are recyclable. While you might not think of recycling your rain gutters, you can. They're made out of aluminum, one of the world's most recyclable materials. According to the Aluminum Association, "Nearly 75 percent of all aluminum produced in the U.S. is still in use today. Aluminum can be recycled directly back into itself over and over again in a true closed loop." If you're choosing new gutters, why not choose a material that's very easy to recycle when it has completed its life as a gutter?
Our Owens Corning roofing materials are made out of asphalt, which is also recyclable. According to the Asphalt Roofing Manufacturers' Association, "Ground-up shingles are typically added to the pavement and in many cases may actually improve the quality. Other uses include using the material as an input to make roofing products or road maintenance products, or to produce energy."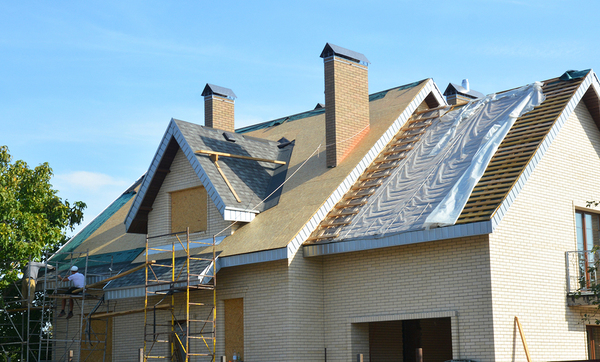 Protect Your Home's Interior
With high-quality roofing products, you'll not only have an excellent roof – you'll also have a safe home. Roofing problems such as leaks can lead to a need to replace shingles, plywood, and even interior home insulation. You could end up throwing out those items that you have stored in your attic as well if the water leaks through. Quality roofing materials are a way to protect the rest of your home, minimizing the number of projects that you need to complete and reducing the need to throw out damaged materials.
Preserving Your Gutters
At Harry Helmet, we want your gutters to last. That might be a funny statement for a gutter company that is here to replace your gutters. However, we want to ensure that any projects that we do last for many years to come. That's why we sell products such as gutter covers and gutter heating systems. With a gutter cover system like Harry Helmet, your gutters are protected from the warping, sagging, and clogged gutter issues that often occur during the lifetime of a gutter. With seamless gutters, you also have fewer seams to worry about, and this means fewer gutter leaks, repairs, and replacements. By investing in a system that is sturdy, long-lasting, and well-protected, you can increase the longevity of the materials that you use.
Our Warranty
Reduce, reuse, recycle: how can you reduce the number of home projects that you complete? Get it right the first time around.
You want to ensure that you're installing the best gutter system or roof that you can, and our Harry Helmet triple bottom line warranty helps you feel peace of mind about your decision. It's also more sustainable. You know that you're getting a high-quality installation job and that the materials that we use are the best available. If your project doesn't work, we'll troubleshoot with you. Have you ever completed a home project, only to have it fail? Doing renovation after renovation is not sustainable. It uses time and materials that would be better spent elsewhere in your home. With our warranty, you know that you'll only need to complete your project once, and we'll help you repair it if there is a problem.
Get ready to make a change this year. At Harry Helmet, we are committed to you and your family. We want to help you make your home better. Talk with us today about the many ways in which we can help you create a better, stronger, and lower-maintenance home.  Schedule a free estimate today.