Helmet Heat Ice Reduction System
If you live in an area where you have to worry about snow in the winter, you also have to think about the possibility of ice – not just on your walk where you might slip, or your driveway where your car might skid, but also on your roof, where ice dams could form.
What's an Ice Dam?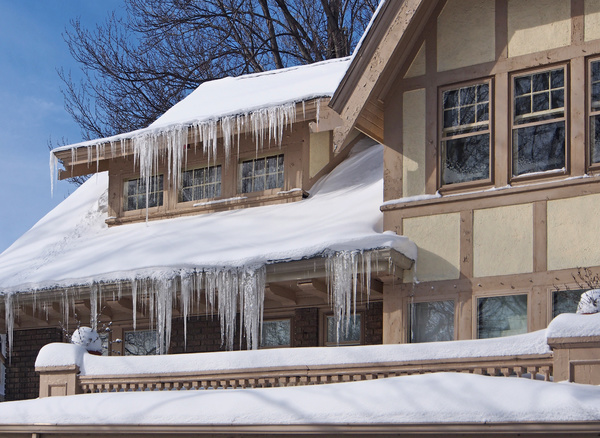 An ice dam forms when the snow melts on your roof then refreezes.
This happens because there can be warmer spots on your roof than others – warm enough to melt frozen snow. But these are just spots – it's still cold enough to snow outside. So when the water from the frozen snow reaches a colder area, it refreezes, this time becoming ice instead of snow. 
The problem with this is that ice is heavy, and it also doesn't melt as easily as snow. And this freezing and thawing routine could happen multiple times before you're able to do anything about it or before the weather warms enough for the ice to melt on its own so it can build up. Built-up ice on your roof can be a big problem. Its weight can pull off shingles and cause other sorts of damage to the roof. If it disrupts the roofing materials, it may even cause leakage and water damage inside the house. 
Ice dams can also hurt your gutters. Just as the weight of the ice might pull on shutters on the roof, it can also weigh down the gutters, causing them to sag or even break. And ice in the gutters will also stop water from flowing freely through them. And even if they don't, the resulting clog can cause other problems like interior or exterior water damage.
How Helmet Heat Can Help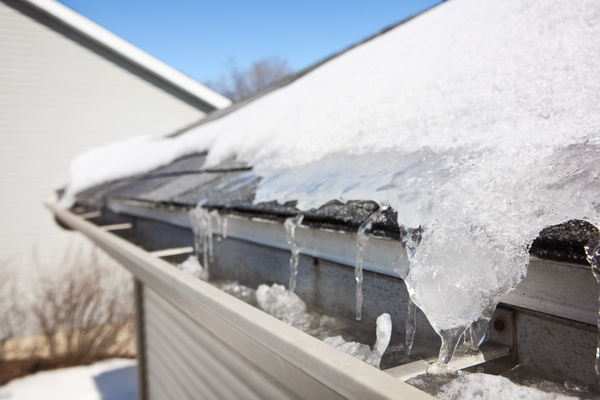 Helmet Heat is a solution that can help you solve the problem of ice dams before they begin to damage your roof. The solution uses self-heating cables installed in your gutters that warm them enough to melt the ice. That way, instead of ice building up in your gutters, it returns to water, and the gutter system continues to flow normally, protecting your roof and your gutters and assuring your gutter system continues to function as it should.
The Helmet Heat system is self-regulating, making it a safe and hassle-free solution for your home. They're designed to detect temperature changes and react to them as needed, so there's nothing for you to worry about – they'll do their work on their own. And because they can't overheat and are GFCI (Ground-Fault Circuit Interrupter) protected, they also don't create safety issues for you and your family.
If you want to know more about protecting your home with Helmet Heat, Harry Helmet can help. They've been working on homes like yours for over 30 years and can assist you with finding the roof and gutter solutions that your home needs.  Schedule a free estimate.