How Much Does It Cost to Replace Gutters in Middletown, DE?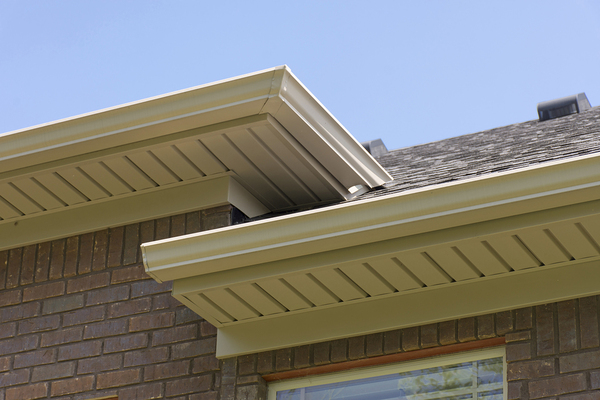 Is your gutter dripping? If you live in Middletown, Delaware, it might be due to spring or summer rain. Dripping or even cascading gutters can spell a big problem for your Middletown home. From damage to your gutters, siding, landscaping, and even your foundation, gutter problems can lead to a wide variety of home maintenance issues. If you're thinking of replacing your gutters, how much will it cost?
The Cost of Replacing Gutters in Middletown, DE
If you're considering replacing your gutters in Middletown, it will cost between $4.28 to $33.31 per linear foot.
Why is there such a big difference between gutter prices? Most of the difference is related to the gutter material. Materials such as aluminum and vinyl are much less expensive than metals such as copper and stainless steel.

What Happens If You Don't Replace Your Gutters?
If you don't replace your gutters, what will happen? Overflowing gutters aren't just a gutter problem; they're a problem for your entire home. As gutters overflow or clog, water or ice can back up onto your roof, causing leaks. It also splashes over the sides of your gutters, causing problems with your siding and landscaping. Finally, all of that water on the soil can loosen the soil, leading to shifting and cracked foundations. Adding new gutters to your home not only helps your gutters, but it also helps your home as a whole.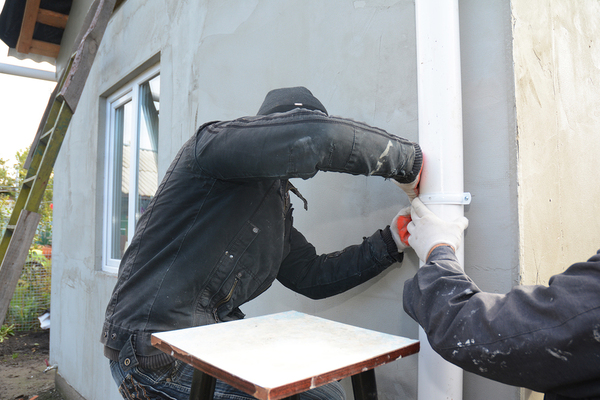 Other Factors That Influence Gutter Cost
While the material of your gutters is the largest factor in determining the overall cost of your gutter project, there are a number of other factors at play as well. These include:
The size of your home, specifically the number of levels. Homes with more than one floor are more difficult to work on than single-floor homes.
The shape of the home. It's more challenging to add gutters to a home with many complex peaks and edges.
The size of the gutters. If you require specialty gutters or would like 6-inch gutters instead of 5-inch gutters, then this will cost more.
The cost of labor in your area. You can't change this, but it is one reason why your project may cost more or less than gutter projects in other cities.
Extras and disposal fees. If you need downspouts or splash blocks, these can cost extra. Also, disposal fees for your old gutters can add to the overall cost of your project.

Questions for Your Gutter Contractor
As you choose a gutter contractor, what questions should you ask to make sure that you have the highest quality at the most affordable price?
Do you specialize in gutters?
Are your employees licensed, bonded, and insured?
Do you have examples of local projects or references that I can call?
What does your gutter estimate include? Does it also include debris removal, for example?
Looking for affordable gutter replacement in Middletown? Our experts at Lednor Home Solutions can help you calculate the cost. Get started. 
Note: We strive for accuracy in our pricing research, but individual providers may be higher or lower than our estimates. Minimum project size and other special requirements may apply.