How to Clean Your Gutters without a Ladder
There's a reason why cleaning out the gutters is considered a relatively hazardous chore; climbing a ladder to the roof or working while on a ladder is often dangerous! One CDC study showed that over 40% of fatal falls in the last decade involved a ladder. But your gutters still need to be cleaned. How can you do that without risking your neck? One solution is hiring a professional gutter cleaning service, but there are other ways.
Here are three methods you can use to clean your gutters without having to get up on a ladder.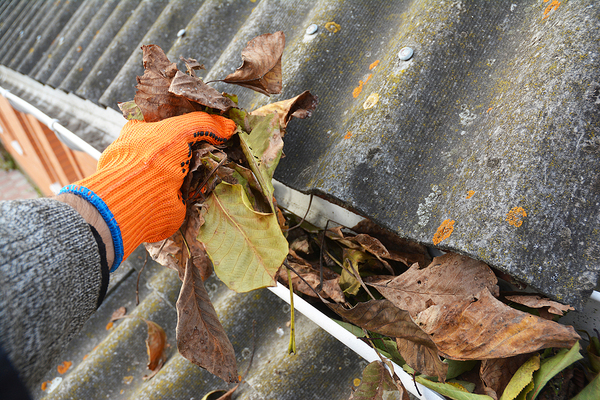 1. A Leaf Blower
If you have a leaf blower with a nozzle attachment and extension, you'll be able to clean your gutters without the need to climb up on the roof. A leaf blower is one of the easier methods of cleaning gutters. All that you'll need to do is blow the leaves out of the gutter. With the leaves gone, water will flow freely through your gutters again.
One thing to keep in mind with leaf blowers is this: because you are using the forced air to blow the leaves out, they will fall onto your yard and some landscaping. So be ready to do a sweep up around your yard after you have finished clearing out the gutters.
2. A Wet/Dry Vacuum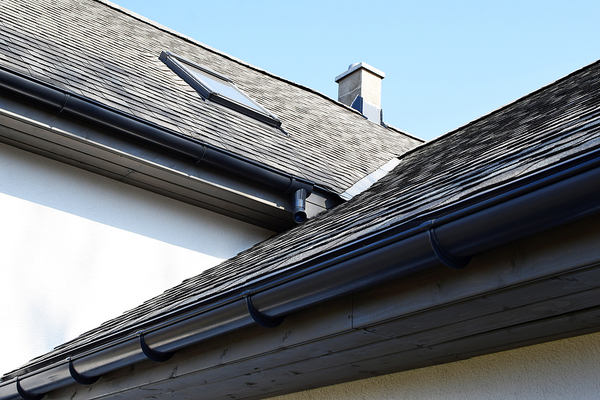 When using a leaf blower to clean your gutters, you're  blowing the leaves out of the trough of the gutters. But if you choose to use a wet/dry vacuum, you'll be doing the opposite: sucking the leaves into the vacuum instead of blowing them out and away.
This is a good choice if you want to see and contain the leaves you're pulling out of the gutters. A wet/dry vacuum gives you the chance to bag them up and throw them away; a leaf blower tends to scatter leaves across the landscape.
Remember that just as with the leaf blower, you'll need to use the special extensions on your wet/dry vac too so you can reach the gutters without having to get up on a ladder.
3. A Power Washer
If you want to kill two birds with one stone, you can clean your gutters and your home's exterior walls at the same time using a power washer. A power washer essentially works the same way that a leaf blower does to clean gutters. The difference is instead of using the power of air to blow leaves out of the gutters, you'll be using water pressure.
The power washer will even help get rid of any stuck-on dirt, grime, or debris. You do need to be aware that you are going to get wet when cleaning your gutters with a power washer, so dress accordingly. It's also important to check to make sure that all windows and doors are closed, etc., before you start.
Power washers give you the chance to clean the exterior of your home too. Take the time to check for and note any siding or areas that the power washer can help you clean as you make your way around your house.
Gutter Guards: Let Prevention Be Your Solution
But the simplest and best way to keep your gutters clear and avoid having to get up on a ladder is to install gutter guards. Gutter guards prevent debris and leaves from falling in and creating clogs in the first place. This means a lot less work for you and less potential issues with, or damage to, your gutter system. At Harry Helmet, we've been installing and improving gutter systems for over 30 years. Let our experts help you with yours. Schedule a free estimate with us today!