How to Get Rid of Mosquitoes Around Your Home
With warmer weather comes a lot of benefits, like outdoor activities and an overall good mood. However, there are some disadvantages associated with warmer weather; and for many parts of the country, one of the biggest drawbacks is the prevalence of mosquitoes.
"Dinnertime!"
These blood-sucking insects are more than just a buzzing, itchy annoyance. Mosquitoes can transmit diseases, including the potentially-fatal West Nile virus. Two hundred and eighty six people died in the U.S. last year from West Nile, making 2012 the deadliest year for the disease on record. That's why getting rid of mosquitoes near your home won't just increase your family's comfort level — it will make you safer as well.
Standing Water: A "Welcome" Sign for Mosquitoes
The most common source of mosquito infestation is standing water on a property. That's because mosquitoes need less than an inch of water in which to lay their eggs so their young can hatch. Therefore, the first step to take toward eliminating mosquitoes is to empty out, wipe up, or cover standing water.
Start by inspecting your yard and property, especially the parts which are hidden or seldom trafficked. Areas which do not drain properly can harbor standing water from rain or sprinkler systems for a long period of time. The same goes for pockets of landscaping and drainage ditches. You might need to level ground or fill in dirt to fix these areas.
You may also be surprised at the number of places where water can accumulate. Unused flower pots, buckets, tires, and similar containers are havens for moisture; as are children's items like wading pools, Frisbees, and sandbox scooping toys. Even chairs, tables, and other patio furniture could have depressions which are large enough to hold standing water. And don't forget to look up for problem areas; since clogged gutters can hold copious amounts of standing water, it is vital that you get up on a ladder and scoop out any debris that is impeding water flow.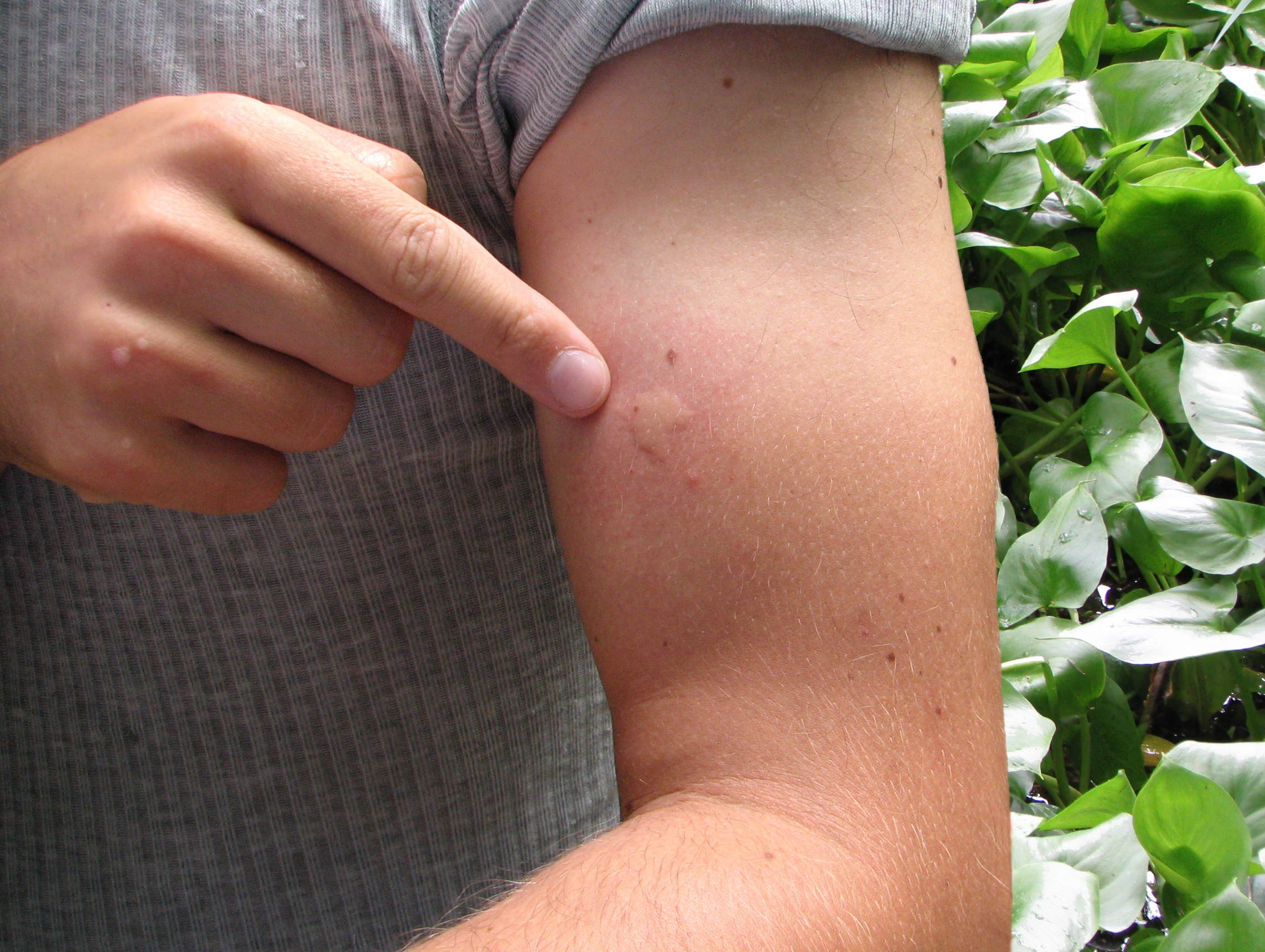 Evidence left at the crime scene.
Weeds and Windows
That said, mosquitoes can congregate in areas where standing water is not present. Tall grasses, shrubs, and weeds can provide cover for mosquitoes during the day, so keeping these areas trimmed and manicured is a must to get rid of these pests. Also, check your doors and windows for places where mosquitoes can gather. Holes in screens or gaps in weatherstripping and caulk may allow mosquitoes to enter your home.
In some cases, it may be wise to consider treating your property for mosquito infestations. The good news is there are a number of eco-friendly repellents and pesticides available that have shown success in keeping mosquitoes out of certain areas. Ask a local pest control specialist about what might be right for your yard.
Other Mosquito-Proofing Methods
Finally, there are some simple measures you can take to reduce the incidence of mosquitoes in your outdoor areas. Certain plants like rosemary, marigolds, horsemint, sage, and catnip are natural repellents to these pesky insects; while LED light bulbs are cooler than incandescents, which emit the ideal levels of heat for mosquito comfort. Placing electric fans or citronella candles on patios and decks also helps create a mosquito-unfriendly environment. If you wish, you can even invest in bug zappers, sonic repellent systems, or other gadgets to keep mosquitoes away.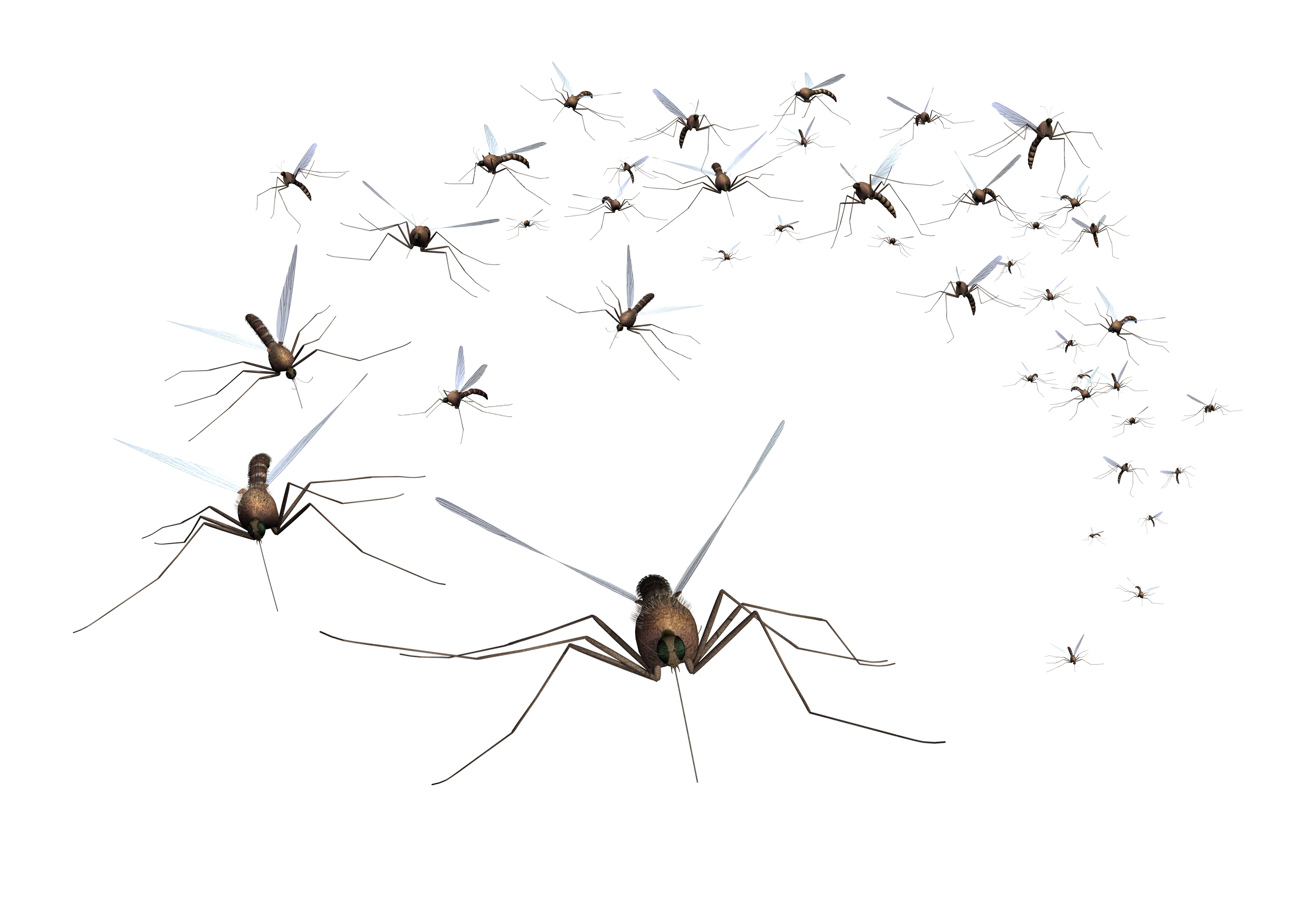 A swarm of impending doom for a patio party.
Most people want to play, relax, and entertain outside during the warmer months. But swarming mosquitoes can suck the fun out of any activity or gathering in a hurry. Taking a proactive approach toward mosquito eradication will help make your outdoor pursuits more enjoyable.