How to Handle Those Squirrelly Squirrels
Did you know that squirrels belong to the family known by zoologists as Scuridae, which is Latin for "pesky varmint?"
Okay, that's not true. But for many homeowners, these cute, furry creatures can be a menace to homes, gardens, and crops. And since shooting squirrels is usually not permitted in urban or suburban areas, you have to be creative if you want to rid your property of these troublesome animals.
Types of U.S. Squirrels
Squirrels are found in almost every part of the United States. The eastern grey squirrel is common across the northeast, although people in this region are also likely to see red squirrels in piney forest areas. Folks might even catch a glimpse of the West Virginia flying squirrel in the Allegheny or Appalachian Mountains. But the ground squirrel has amassed a reputation for eating crops, produce, and plants.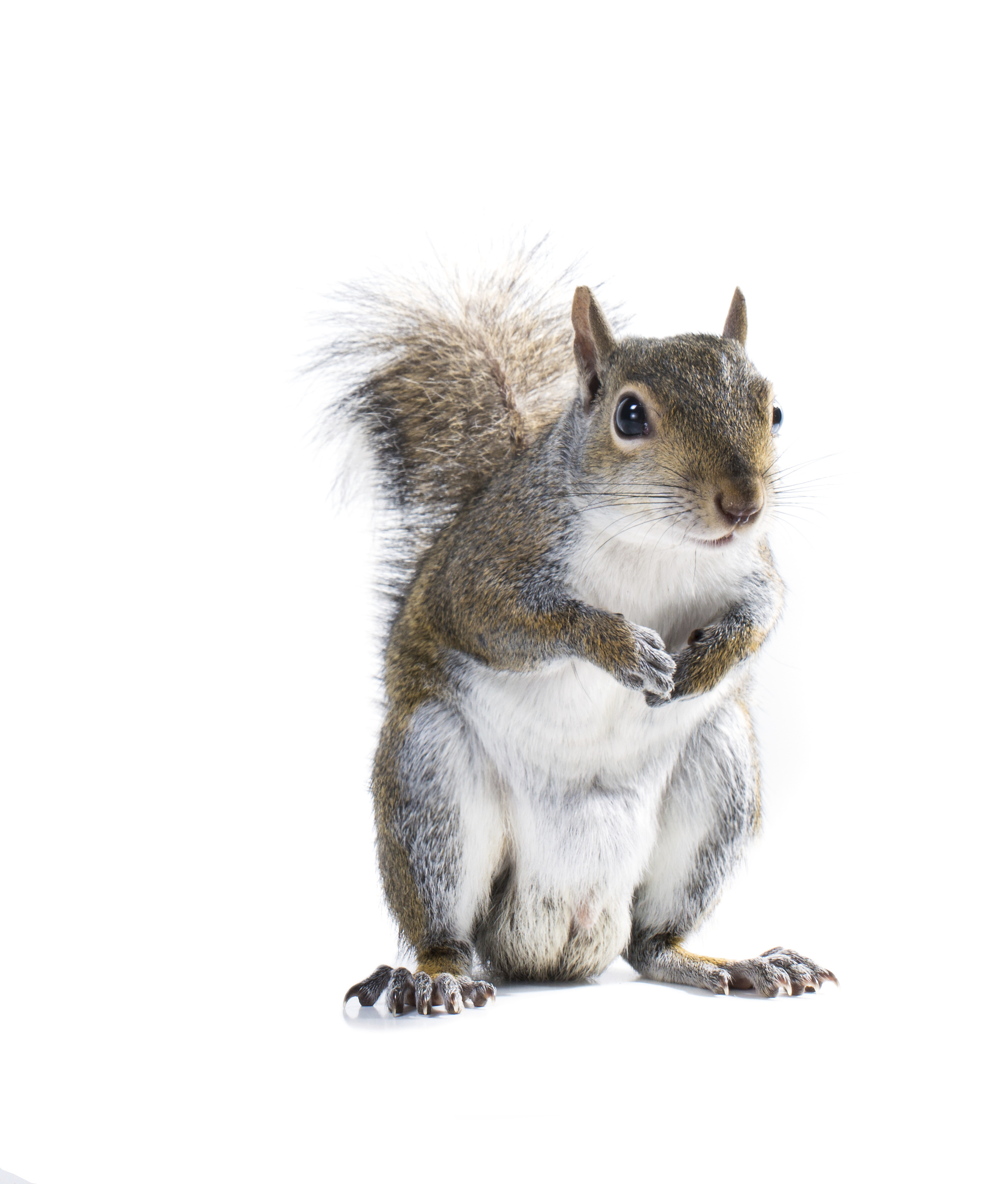 WANTED: for trespassing, destruction of property, squatting in unapproved areas
Focus on Squirrels' Dens
One of the most effective methods of sending squirrels on their way is to target the dens in which they may live. If you happen to spot a den inside your garage, attic, or eaves, simply remove it (and look for others, since squirrels usually live in two nests concurrently). In the wild, squirrels tend to set up shop in tree cavities or construct leaf nests for themselves.
If you're unable to reach the nest, you can adopt various strategies to make them inaccessible to the squirrels. For tree dens, you can wrap pieces of metal flashing about four to six feet wide around your tree trunks so squirrels are unable to climb the trees. If they can still reach their dens by climbing on power or phone wires, wrap the flashing around the poles which hold the wires. If you see squirrels climbing up your downspouts, mix petroleum jelly and crushed red pepper to make the surface slick and irritating for the creatures.
Since squirrels like dark, quiet spaces in which to sleep, you can chase them away from their dens by disrupting their slumber patterns. If you find a nest, shine a light on it or play a radio, music player, or anything else that can make continuous noise. If possible, leave these devices on 24 hours a day until the animals depart; if not, make sure they're operating at night when the squirrels sleep. If light or sound aren't viable options, then soak some rags in ammonia and place them near the den for a week; squirrels hate the smell and may seek shelter elsewhere.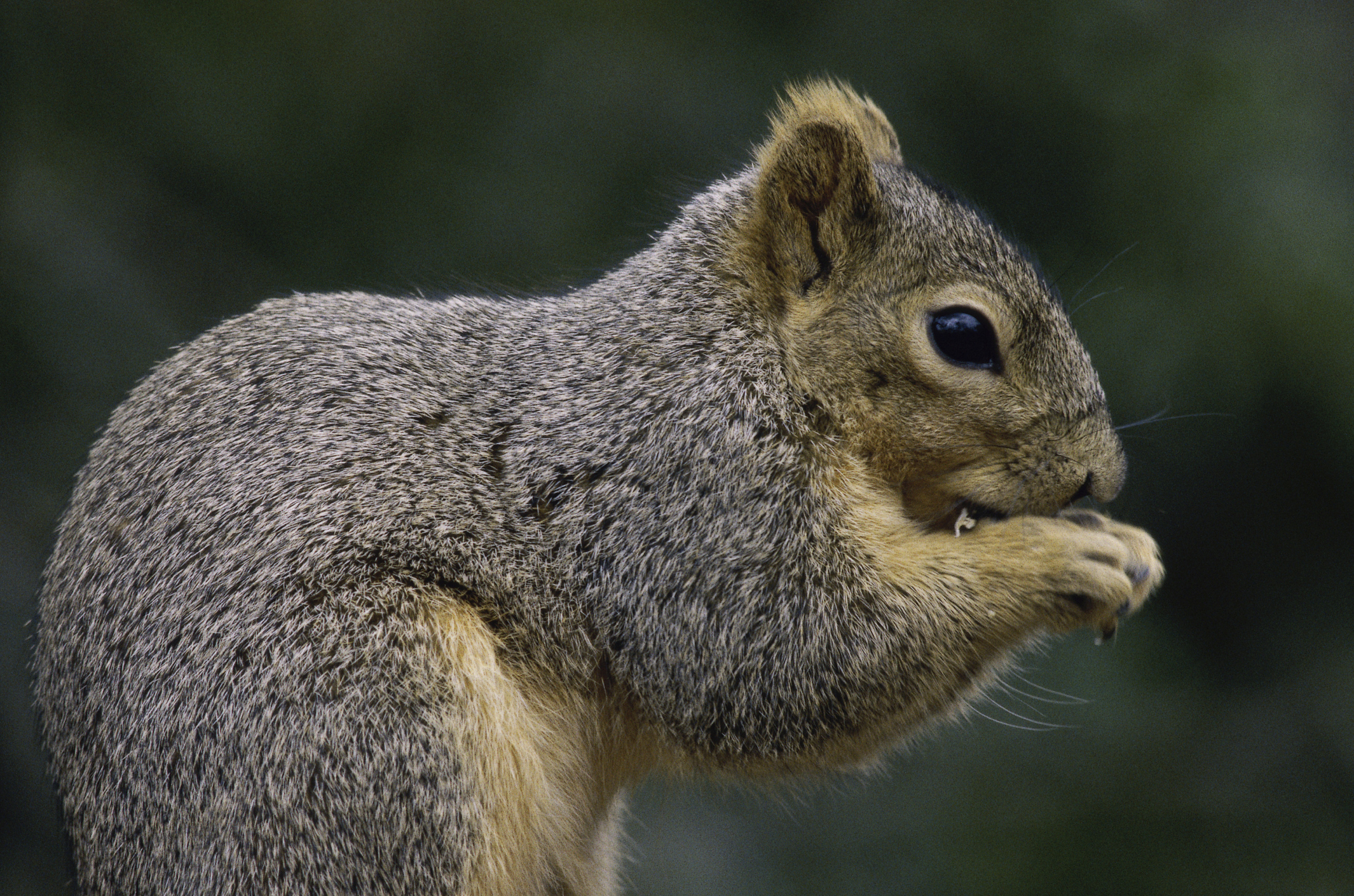 WANTED: theft of birdseed, oral vandalism, harassment of dogs by taunting and scurrying up trees when chased
Keeping Squirrels Away for Good
Once the squirrels are gone, it is recommended that you take measures to discourage them from returning to your property. These include:
trimming tree limbs that can provide access to your roof (six feet of clearance from your roofline is recommended)
keeping barbecues and outdoor grills clean and free of food scraps
removing outdoor pet water or food dishes
installing chimney caps
fixing rotted or broken areas of your fascia, soffet, and roof
placing welded wire over the inside opening of attic vents to prevent access
never, ever, ever feed squirrels or keep them as pets
If you do have bird feeders, gardens, or other squirrel attractions in your yard, you can take some precautions to minimize the appeal to these animals. Purchase a "squirrel-proof" bird feeder which denies access to squirrels, and affix catching trays to keep copious amounts of birdseed from spilling onto the ground. You can also sprinkle some pepper in with the birdseed; the birds won't notice, but the squirrels will.

For gardens, chicken wire or similar fencing probably won't help much since squirrels are so good at climbing over or burrowing under them. But you can either make a garlic "puree" with water or mix a couple tablespoons of hot sauce with a gallon of water and spray the solution on your produce. You can also grow squills, daffodils, grape hyacinths and crown imperial bulbs along with your other bulbs and plants; squirrels don't like the taste of these and may avoid your garden entirely.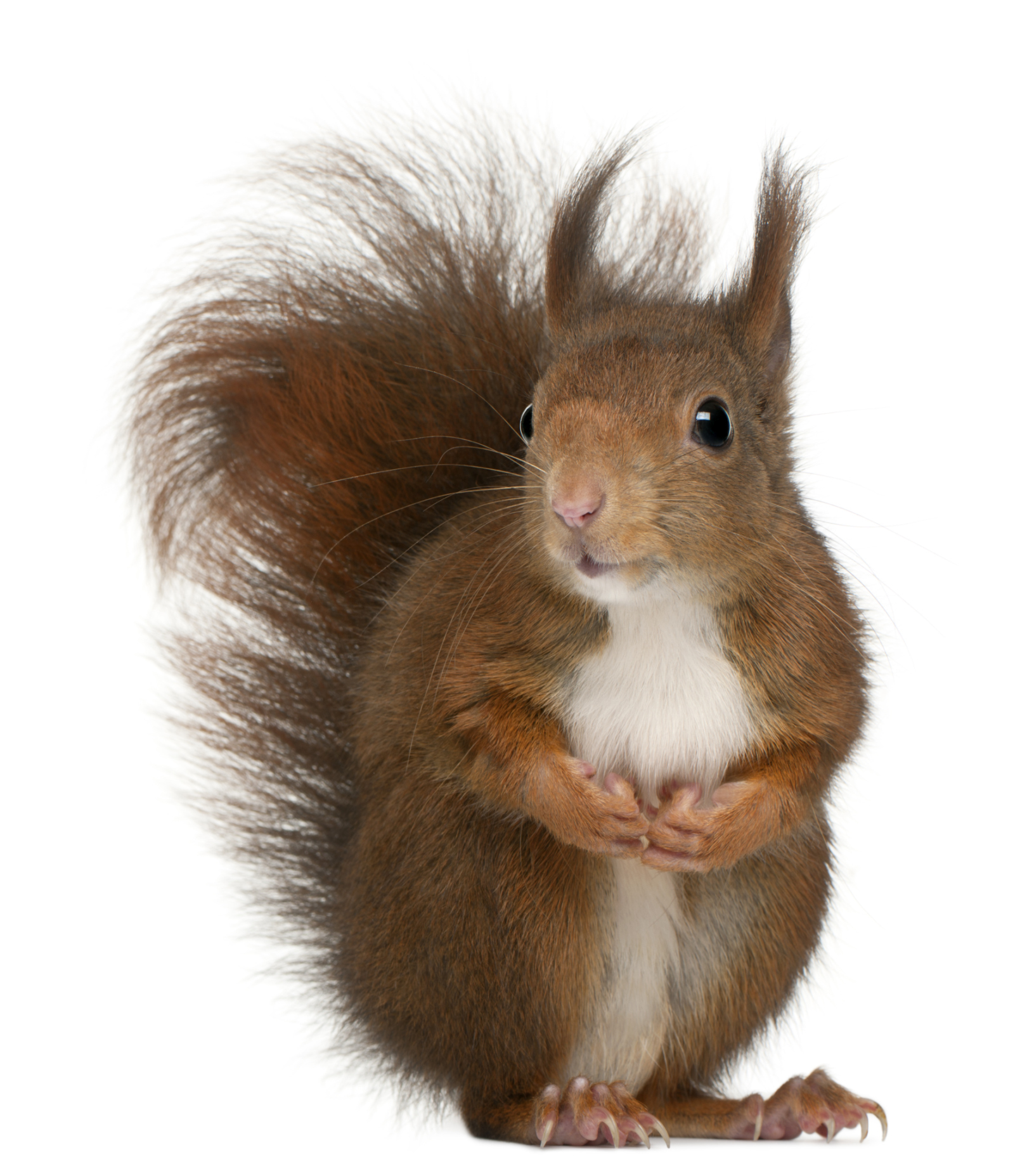 WANTED: breaking and entering, illegal produce consumption, aggravated assault on plants
Finally, you should refrain from trapping or poisoning squirrels on your property; it could be illegal and may also have unintended consequences for your yard. Just try these deterrents until you find something that works for you. Hopefully after awhile, you'll get to a point where your family and nearby squirrels can live separately in harmony.
Written by Del Thebaud