How to Operate Gutter Heater Systems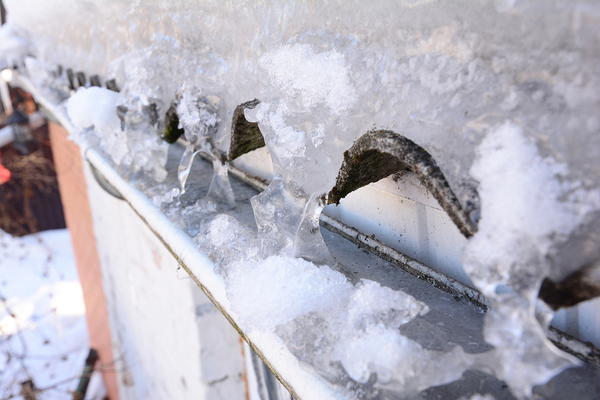 As you purchase a new home or make an addition to your current home, it's critical to learn about the care and maintenance of all of the elements of your home. From gutter maintenance to roof repair, there are many exterior maintenance tasks that are easy to put off or forget about simply because they're out of sight outside your home. If you have a manual gutter heating system, you must know how to operate it properly to get the best results.
What Is a Gutter Heater System?
For those in cold climates, a gutter heater can save not only their gutters but their roof as well. As ice builds up in the gutter, it can trap cold water and ice behind it. This water and ice extend onto the roof and often make their way under the roofing shingles, leading to serious problems such as roof leaks. Invisible leaks that occur in the winter can make a homeowner's life miserable much later on when the attic begins to leak and the insulation gets wet.
Investing in a gutter heater means that water that lands in the gutter remains liquid and runs off down the gutter rather than backing up in the gutter. According to Angie's List, "heat cables work to allow the water to escape by making a small open tunnel by heating from under the ice formation."
Types of Gutter Heater Systems
There are different types of gutter heaters – constant wattage and self-regulating heaters.
Constant wattage systems have the same wattage or power output along every foot of the heater. It doesn't change based on the outside temperature or the temperature of what is immediately around it. This heater is best for homeowners who want to have a heater that will continue to provide the same amount of wattage no matter what. This kind of heater relies on a thermostat or other control to operate.
Self-regulating heaters have a conductive core. This core becomes more conductive when it is colder, so the cable increases the wattage that it provides as the weather gets colder. Since it responds to its environment, it works well to help avoid freezing as the temperature drops. This heating cable is also more energy-efficient since as the weather gets warmer, the wattage decreases. While it is called self-regulating, a homeowner will need to turn the system on or off to begin and end its use.
Operating the Gutter Heater
Gutter heaters need more or less management depending on the system that you install. You can choose thermostat systems or switches to help you manage your gutter heater system. Often, people think that gutter heaters need to go on when the gutters become full of ice. No matter what system you use, you will need to turn the heating system on before ice becomes a problem. The idea is to avoid ice formation rather than to melt the ice that has already accumulated in the gutters. It's also important to turn off the heater when it is warm outside so that you save energy.
While a self-regulating system does most of the work for you, in the spring or summer months, you will need to turn it off so that it doesn't continue to heat the water in the gutters. In the fall as the weather grows colder, you will need to do the opposite. If the weather gets cold and then warm and then cold again, you may need to remember to do this multiple times. This is often accomplished by adding a simple switch that a homeowner can turn off and on as necessary. Adding a switch is inexpensive; however, you will also need to remember to turn it off and on.
You can also install a sensor system for your gutter heaters. Some people install a thermostat that can sense moisture. This turns on when it snows and it is below freezing. These systems require annual maintenance and do need you to keep a watchful eye on the system to ensure that they are sensing the snow and responding properly.
Ambient sensing controls allow you to set up a temperature range in which your heat cables will work. For instance, they might run at temperatures between 10 and 34 degrees, which is when ice dams usually form. However, these systems will remain on even when it is dry outside. You'll need to monitor this with a manual override switch. You can also adjust the temperature range if necessary.
Are you ready for a home that's more functional and in better repair? Talk with us at Lednor Home Solutions. We offer the Helmet Heat product to warm your gutters and protect your home. Schedule a free estimate today.