How to Prevent Insect Infestations in Your Gutters
Highlights:
Many types of insects, as well as bigger animals, like to live in gutters.
Keeping your gutters clean can keep some insects and pests out, but not all.
Gutter helmets help keep all kinds of pests out and are less likely to be destroyed or damaged than other types of gutter guards.
Your home is your castle. That means that it should be providing shelter to you and your family, not to other organisms – especially those that might cause damage to the home and people living in it. But pests remain a big problem on some properties, and your gutters might be contributing to the problem. Insects, as well as bigger pests, may take up residence in your gutters. Take a look at a few things you need to know about preventing them from causing problems to your home.
Keep Your Gutters Clean

Mosquitos are attracted to stagnant water, so it's no surprise that a swarm of them would head for a spot on your property that always has water in it, like a clogged gutter that won't drain. Other insects are attracted to the gutters, too, with or without the water. 
Many insects will like the leftover leaves and debris in a gutter because it gives them a place to hide or materials to nest in. Some wood-destroying insects, like termites and carpenter ants, might be attracted to an open gutter because of its proximity to the house's wood and can do a lot of damage before they're noticed and eradicated. Wasps also like the gutters and can be dangerous to remove. Not only do the stings hurt, but they can also cause you to fall if you're on the roof attempting to remove them.
Keeping your gutters clean and unclogged can provide some help. Without standing water to flock to or debris to hide in, your gutters are less likely to be targeted by certain kinds of pests and insects. 
Use a Gutter Guard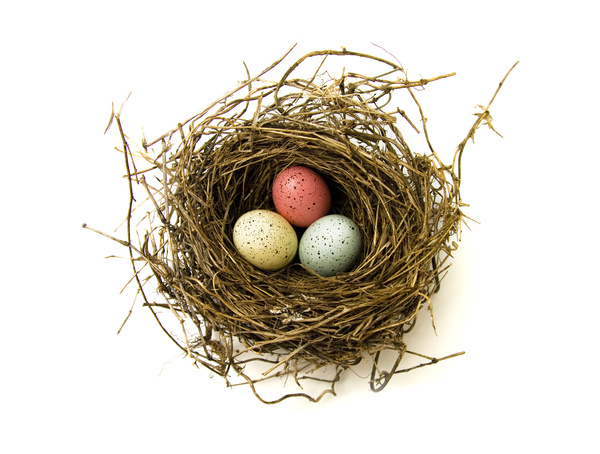 Of course, a clean gutter isn't always an advantage – some pests are attracted to them, too. For example, birds often prefer clean gutters when they choose to nest in one. They'll bring their own twigs and leaves to build a nest and roost in the formerly clean gutter – and once a bird is actively living in your gutter, it's tough to get rid of. Squirrels and rodents are also big pests that will not only live in your gutters but also find a way to get into your home through the gutter system. 
A gutter guard is one of the best ways to keep all kinds of insect and animal pests out of your gutters, whether they like a dirty gutter or a clean one. Gutter guards prevent clogs and keep water flowing freely through the gutter system, which keeps it clean. They also prevent bigger items like nests – or pests – from getting into your gutters in the first place. 
There are a variety of different kinds of gutter guards. But while a mesh screen or a sponge guard will provide some protection, a determined animal or swarm of insects could get through them. Gutter helmets offer the best protection because they're sturdy, long-lasting, and bugs and small animals can't move or destroy them. 
Harry Helmet has been taking good care of gutters in homes like yours for over 30 years. If you're looking to keep pests out and improve your gutter function, they're ready to help you as well. Schedule a free estimate