How to Replace or Repair Missing or Damaged Shingles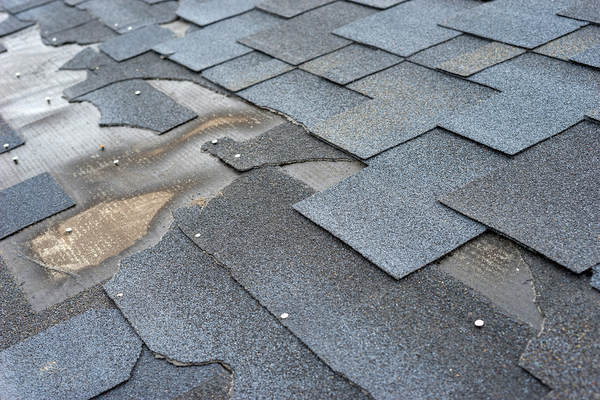 You look up onto the roof after the latest wind storm, and you notice that some of your shingles look loose. What should you do? Shingles are the first line of protection that your home has against the elements, and shingles that are damaged, loose, or missing need to be addressed. How can you repair or replace damaged shingles?
How Shingles Get Damaged
Shingles can be damaged by ongoing wear and tear, such as the sun and the rain. Over time, they do wear due to the elements. However, they can also be damaged due to high winds and falling branches. That is why it's especially important to check your shingles regularly. A small shift or leak can lead to many larger issues down the road.
Is Shingle Replacement Possible?
Before you embark on a shingle replacement project, make sure that shingle replacement will actually achieve your goal.
If your roof has been more extensively damaged by wind or branches, it could be time for a larger roof replacement.
If your roofing is getting old and many of the shingles are warped or damaged, this could be a sign that roof replacement is in order. Roofs don't generally last more than 20 years.
If there's damage to the underlayment, you may need to conduct a larger roof repair or replacement or hire someone to do this.
Know the limits of a shingle replacement before you set out to fix your roof, or you may replace the shingle but ignore a larger roofing issue that could damage your home over time.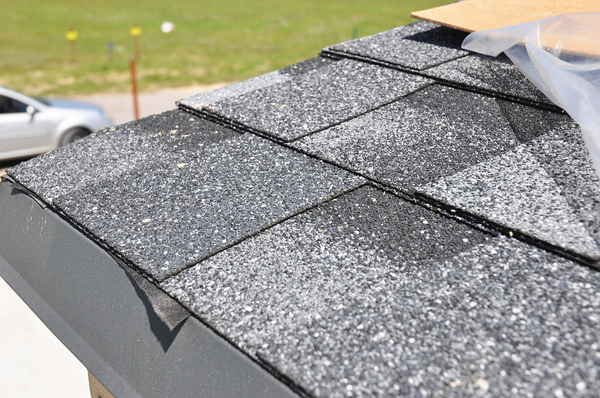 How to Replace Missing Roof Shingles
According to Today's Homeowner, if you just need to replace a shingle or two, it's not too hard.  You'll need a new shingle, a putty or utility knife, roofing nails, and roofing cement. Choose a dry afternoon so that the roof does not get water damage.
First, break the seal under and above the shingle. Use a putty knife to do this, not a regular one that could damage the roofing.
Pry up the shingle. Make sure that you remove the nails for your safety. Be careful of the shingles around the one that you're removing. If the shingles around it are brittle and you can't pry out the shingle, tear it out.
Remove the shingle.
Place the new shingle onto the roof, slipping it into the hole left by the old one.
Use roofing nails to secure the new shingle under the one that sits above it. According to This Old House, "each shingle is initially secured with four nails; when the next shingle course above is installed, however, its nails also pass through the top edge of the shingles in the course below."
Lift up the tab and place some roofing cement under the shingle to ensure that it stays on the roof.
Are you looking for help with your roof repair or replacement project? Talk with Lednor Home Solutions. We've been in the roofing business for decades, and we can help you assess your roofing needs.  Contact us today to schedule a free estimate.