In Buffalo, the Snow Came Down – And So Did the Roofs
Every year, people in the Northeast wonder if the upcoming winter will be especially harsh and destructive. Well in 2014, people in some areas didn't have to wait long to learn the answer.
Colossal Snowstorm Slams New York
Throughout the week before Thanksgiving, a massive snowstorm struck parts of upstate New York. The lake-effect storm began on Monday, November 17th and continued throughout the week. Over seven feet of snow fell in some areas in and around Buffalo, bringing activity to a standstill, burying people in their homes (and cars), and even forcing the relocation of a Buffalo Bills game to Detroit.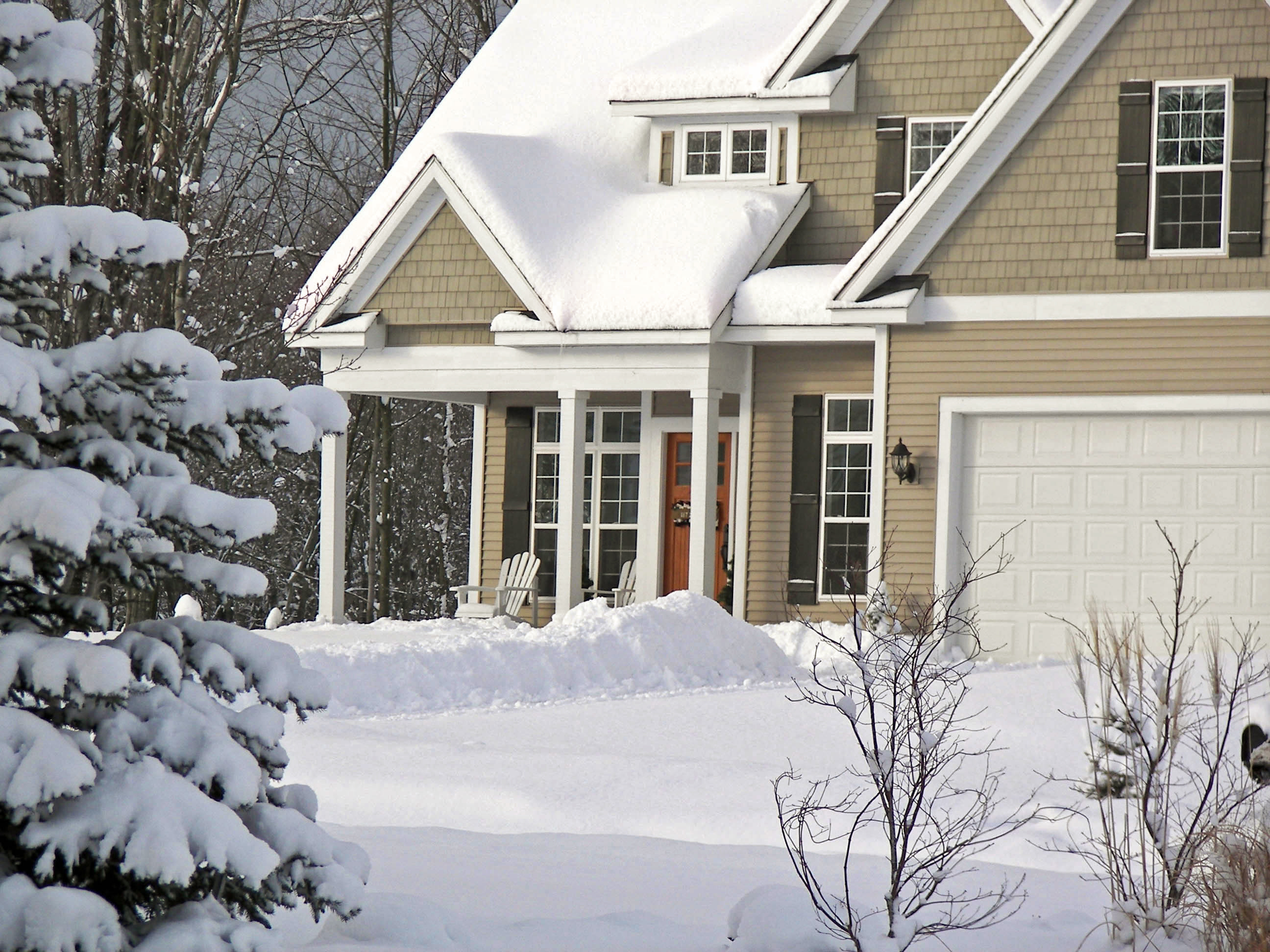 When it was all over, the storm had caused about $46 million in damages and claimed 14 lives. New York Governor Andrew Cuomo announced that numerous areas qualified for emergency federal aid. According to reports, the weight of the accumulated snow destroyed 38 structures and caused roof damage to another 370 buildings.
Heavy Snow Can Cause Roofs to Collapse
In theory, roofs on homes in these areas are built to withstand even the most devastating snowstorms. But for some structures that had already sustained previous roof damage or had not seen their roofs replaced for decades, the snowfall proved to be too much. Also, strong winds blew additional snow from the ground onto the roofs and formed snowdrifts, which caused even more stress on some roofs. The end result was often a partially or completely collapsed roof.
How to Properly Remove Roof Snow
Obviously, one of the first steps to take after a heavy snowstorm is to remove some or all of the snow from your home's roof. The longer it sits on your roof, the greater the odds are that its weight will lead to roof damage. Here are some roof snow removal tips:
Avoid standing on a ladder to clean the roof if at all possible. Ice buildup on the rungs and pavement can cause you to lose your balance and fall.
Try not to stand on your roof, because your additional weight may put more stress on your roof's support system.
Use a quality snow rake if your roof is pitched. Plastic is better, since metal may conduct electricity and cause damage.
Start by sweeping a few feet from the roof's edge, then work your way up toward its peak.
Avoid shingle damage by shaving off all but a few inches of the snowpack.
Exercise caution in removing large icicles so that you don't damage your eaves or gutters.
Refrain from using heat guns, blow torches, or other electrical or open-flame devices to get rid of snow. That's how winter house fires get started.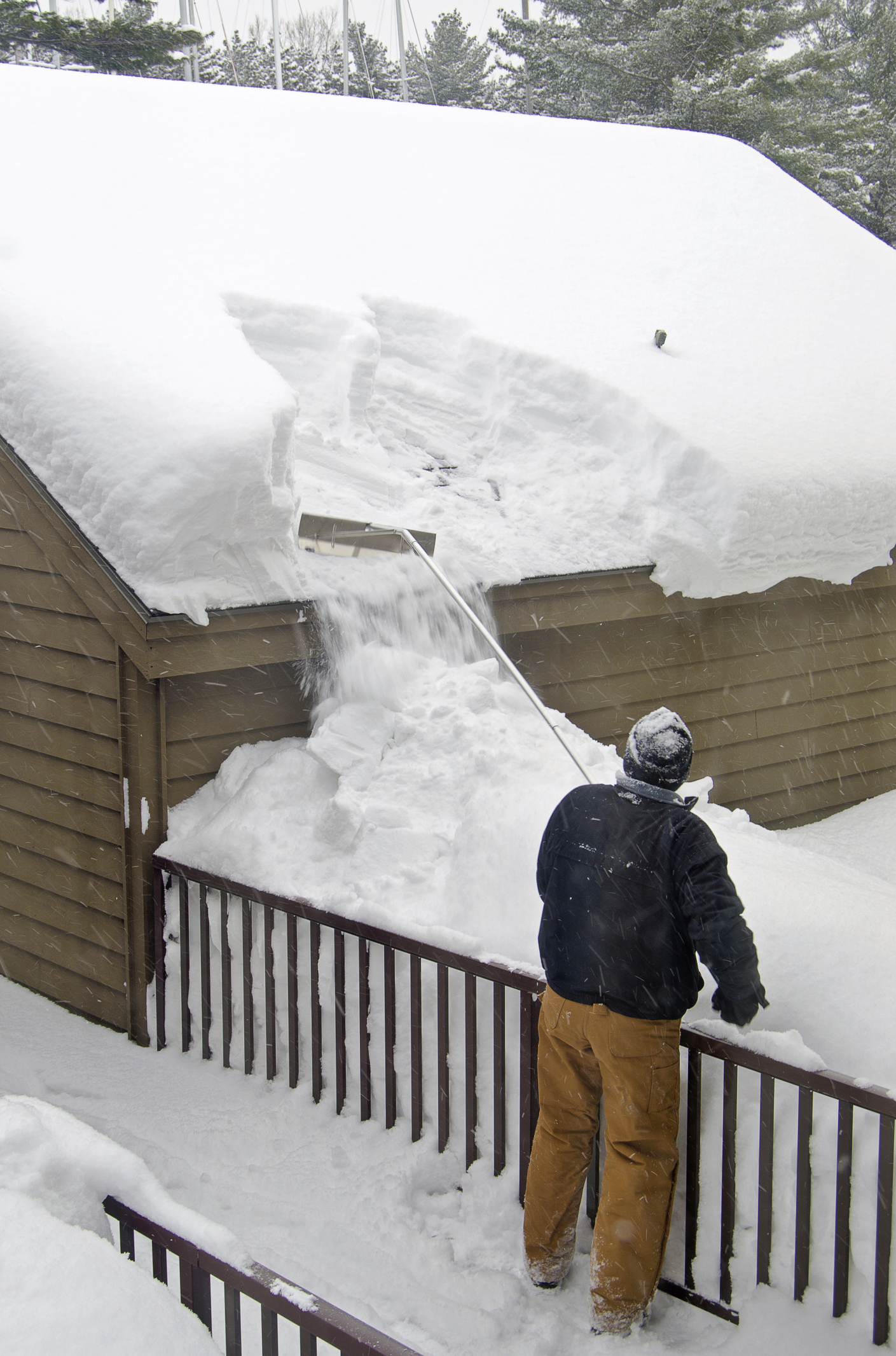 Beware of Snow-Caused Roof Damage
Granted, snow events of this caliber don't come along all that often. But when your home is enveloped by snow after a storm, it's vital that you look for signs of damage to your roof. Better yet, you should inspect your roof for problems before the snow starts coming down on your home.
Some indications of roof damage include:
Substantial leaks in your roof
Visible sagging in parts of your roof
Ripples or bends in roof supports
Split or cracked wood joists or supports
Cracks in brick, walls, or other masonry
Popping, creaking, or cracking sounds around your home
Windows or doors that are hard to open
Doors that pop open on their own accord
Screws or nails that have been sheared off from metal frames
Ceiling-attached conduit or utility pipes that are bowed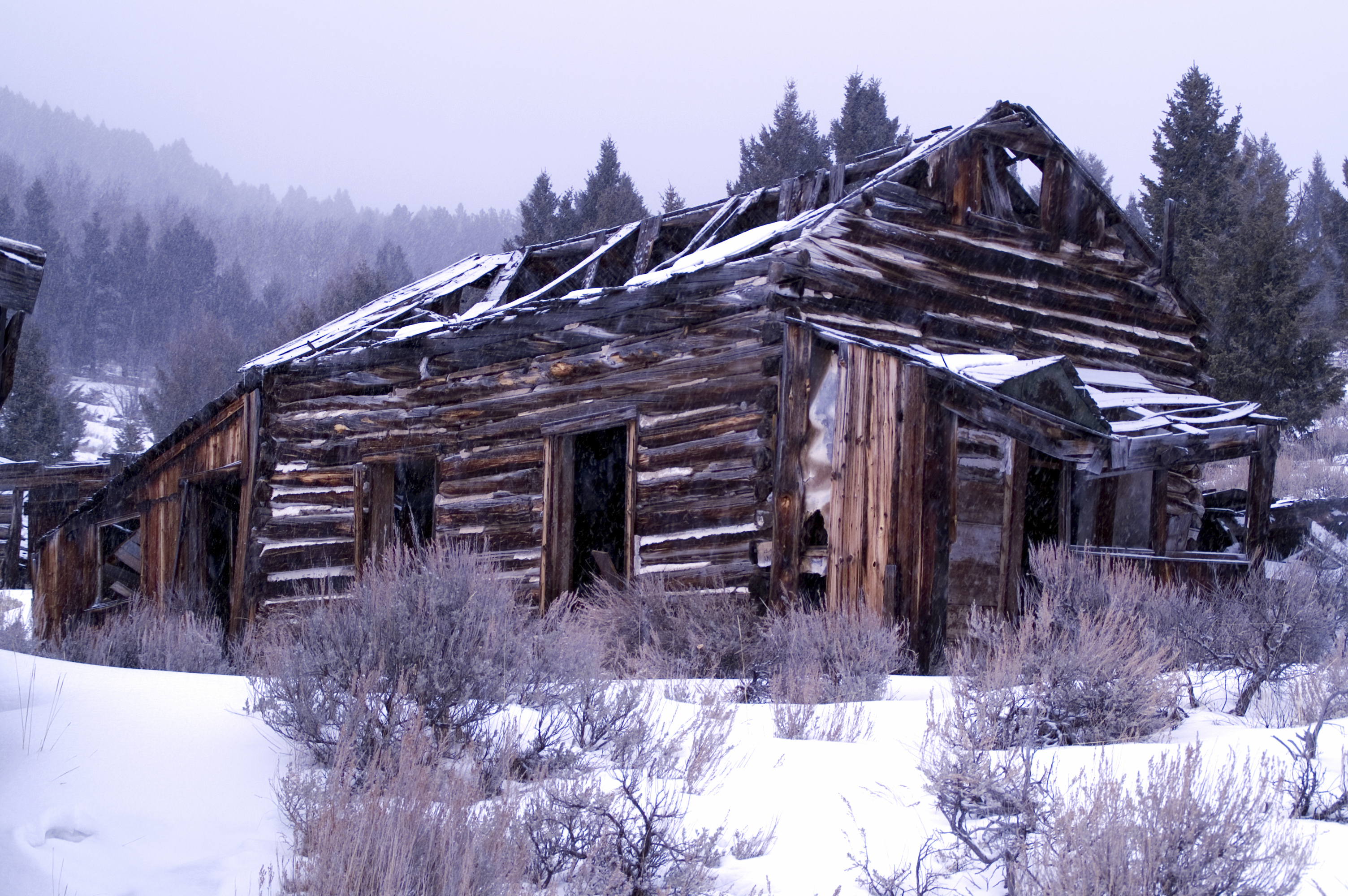 If you notice some of these signs, you should probably contact a roofing professional immediately. If you discover that you need to put a new roof on your home, Harry Helmet has over 30 years of experience in roof replacements in the Northeast. For a free no-obligation estimate, you can call Harry Helmet at 1-888-5-HELMET or fill out this online form to schedule an appointment.
Written by Del Thebaud