Installing a Splash Block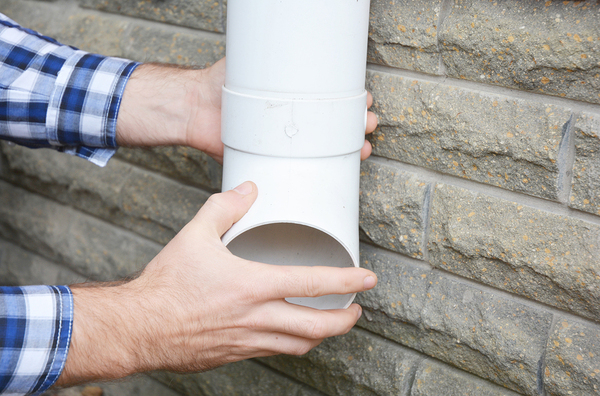 A splash block might sound decorative, but when you're thinking about installing gutters, you need to know about this vital ingredient in your home water management. A splash block protects your home's foundation. Here's what it is and how to install it when you're undertaking a gutter replacement or other gutter-related home renovation.
What Is a Splash Block?
If you look at the area below your downspouts, you should see something there. That something is generally a concrete or plastic pad of some kind that directs water away from your home. That pad is called a splash block. When the water is pouring off of your roof, into your gutters, and down your downspouts, the splash block is there to absorb the force of the water and redirect it away from your home.
Why Have a Splash Block?
The downspouts for your home should not empty directly into the soil around your home. That is because you can't have water pooling next to your home's foundation. That's one of the biggest reasons you have gutters in the first place: to prevent water from soaking into the soil around your home, where it will loosen the soil. This can cause cracks and ultimately leaks in your home's foundation.
Checking Your Splash Block
Over time, cold weather and erosion can damage your splash blocks. Make sure that they are not cracked and leaking water down into the soil around your home. According to Do It Yourself, "since the splash blocks take a water beating over time, check these periodically making sure they are not broken or are deteriorating."  A leak in your splash block seems like it's not of great consequence, but over time it has serious consequences for your home.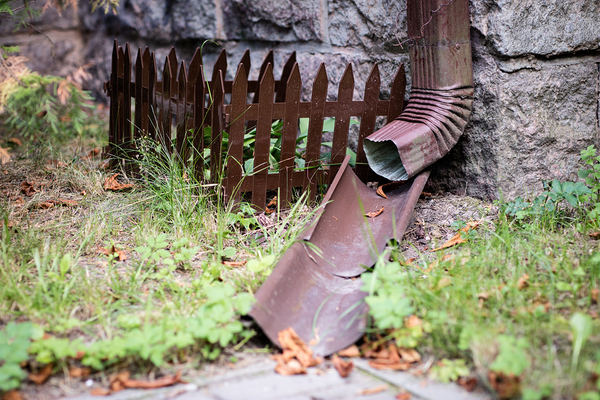 Installing a Splash Block
While it might seem simple to install what is essentially a water duct running away from your home, you'd be surprised at the mistakes that can occur.
First, choose the type of splash block that works for you. According to Hunker, "Some splash blocks direct the flow in a straight line from the end of the downspout and away from the house. Others have a broader base and disperse the rain over a wider area." Consider what your yard can accommodate in a single area without getting soggy.
A splash block generally has a closed end and an open end. When you're adding the splash block to your home, make sure that the closed end is closer to your house. This prevents water from moving backward toward your siding and foundation. It also helps prevent your home from getting mud-stained. Make sure that your splash block is properly positioned under the drain so that water lands in the middle of it rather than on the edges. Check this over time since the soil does move.
If you're thinking of getting a new splash block, remember that you can choose one for decorative purposes as well. It's possible to use a splash block as an opportunity to add artistic flair to your home's exterior.
At Lednor Home Solutions, we can help you with your gutter installation. For gutter replacement,  schedule a free estimate today.