Is Calcium Chloride a Winter Roof Solution?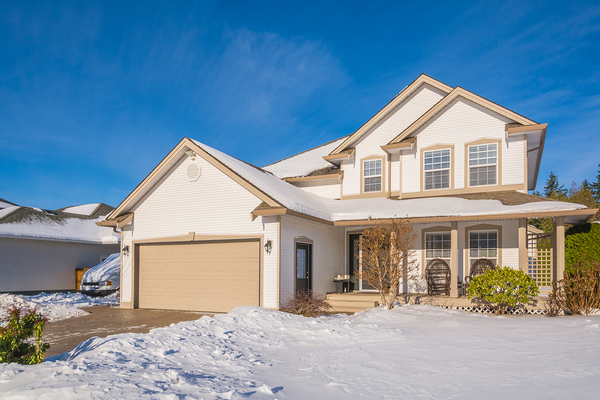 What is the most effective way to clear your roof of snow and ice?
(Are you looking to eliminate frozen gutters for good with a one-time solution? Learn about how Gutter Helmet can eliminate frozen gutters by keeping your gutters flowing freely.)
It's wintertime, and the icicles are growing. Unfortunately, some of them are growing on your roof. What can you do to prevent problems with heavy ice on your roof and the damage that it can cause to your shingles? Should you choose a calcium chloride roof application as a solution to your ice and snow problems, or should you choose a different solution instead?
Ice and Your Roof
While the photos of ice and snow-covered roofs might seem beautiful and cozy in the wintertime, the reality is different. Unfortunately, ice can damage your roof over time. The weight of ice and snow can lead to trouble if you don't get it to move off of your roof, yet moving it from your roof can cause damage as well. If you walk on your roof and shovel your roof, you can damage your shingles, leading to problems when the ice melts and moves through holes and into your home.
Ice dams are also a very serious problem for your roof. As snow falls on your roof, it can melt due to the warmth of the house. As that water slides into your gutters, it turns to ice again. This ice backs up onto your roof, working its way under your shingles. The resulting freeze and thaw action work to loosen your shingles.
Winter and spring roof leaks are often due to damage from winter storms, snow removal, and ice dams. What can you do to prevent these issues?
Make sure that your ice melt products won't cause damage to your home and garden.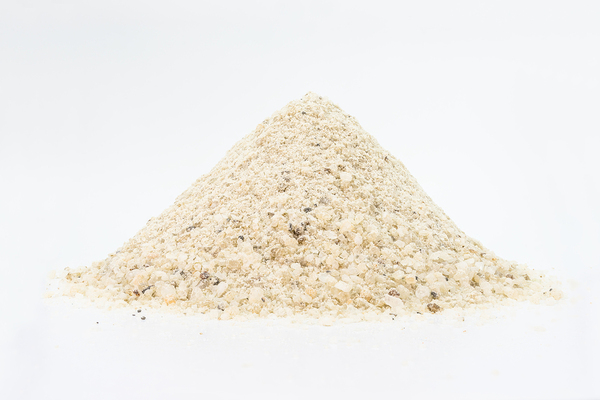 Is Calcium Chloride Good for Melting Ice?
If you have too much ice, the salt melts the ice. Right? Yes, but if you use sodium chloride on your roof, you'll soon run into trouble with your shingles. Instead of using sodium chloride, many people use calcium chloride. Some people throw pantyhose stuffed with calcium chloride onto the roof so that the ice will melt and break up the snowpack on the roof. Is this an effective solution?
Calcium chloride does a good job of creating a brine solution quickly, which in turn melts ice quickly. So, it is a good solution for quickly getting rid of ice in terms of sheer effectiveness. However, that doesn't necessarily mean it's the best solution for your roof.
Is Calcium Chloride Safe for Roofs and Gutters?
While calcium chloride does melt ice, it can also damage your roof over time. For example, it can corrode your roofing nails, leading to the same problem with ice dams: loose shingles.
Calcium chloride may also cause corrosion of your gutters, fasteners, and your home's aluminum siding.
Also, if you have landscaping plants around the base of your roof, using a lot of ice melt on your roof can impact the longevity of those plants. If your gutters overflow at any point, that water is full of calcium chloride that changes the soil around the plants.
Lifehacker summarizes calcium chloride this way: "It starts working fast, and it's effective at sub-zero temperatures. But, unfortunately, calcium chloride can damage plants and grass." So while it's cheap and easy, it's not the most effective long-term solution for your home.
Do Gutters Make Ice Dams Worse?
This is a common misconception, but the truth is that your gutters have little to do with ice dam formation at all. Ice dams occur when heat from inside the home is transferred to the roof, melting the snow and causing water to run to an unheated part of the roof, where it re-freezes into ice. A home's gutters don't do anything to cause the problem or make it worse. However, if water and debris in your gutters happen to freeze, that could contribute to the problem.
Do Gutter Guards Help Prevent Ice Dams?
Gutter guards by themselves are not a cure-all for ice dams, but they don't hurt, either. Your gutters are most likely to freeze when they have debris inside of them. This debris makes it more likely that water will accumulate and more likely that the water will freeze. So while frozen water inside your gutters is not the most likely cause of an ice dam, it can make an ice problem on your roof worse. Gutter guards prevent debris from accumulating inside the gutters in the first place, which makes it much less likely that you'll experience freezing inside the gutters. So while gutter guards may not entirely prevent ice dams, they will at least keep frozen gutters from exacerbating the problem.
ANOTHER ROOF SOLUTION: GUTTER HEAT
If you're not sold on calcium chloride as a solution that will actually work for your roof in the long term, consider adding a gutter heat system instead. What gutter heat does is subtle, yet very effective. Remember that snow that landed on your home and ended up making ice dams in your gutter? With a gutter heating system, that snow won't turn into ice. It will continue to be a liquid, and it will head right down your downspouts and into your drainage system. Gutter heat is an effective way to remove snow and ice without walking on your roof or adding chemicals, and it prevents winter roof damage due to ice dams.
At Lednor Home Solutions, we're dedicated to your home. Whether you need a new roof, a gutter heat system, or gutter guards, we're here to help you build the home that works for your needs. Schedule a free estimate today.