Is Your Roof in Danger From Collapsing Under Heavy Snow?
Fall is here, which means winter is on its way. You can look forward to quiet, picturesque days of snow-covered roofs, cute snowmen, and footprints in the snow while you…
CRRRACK!
Your roof just caved in from the weight of too much snow. Now the scene doesn't look quite as pretty, does it?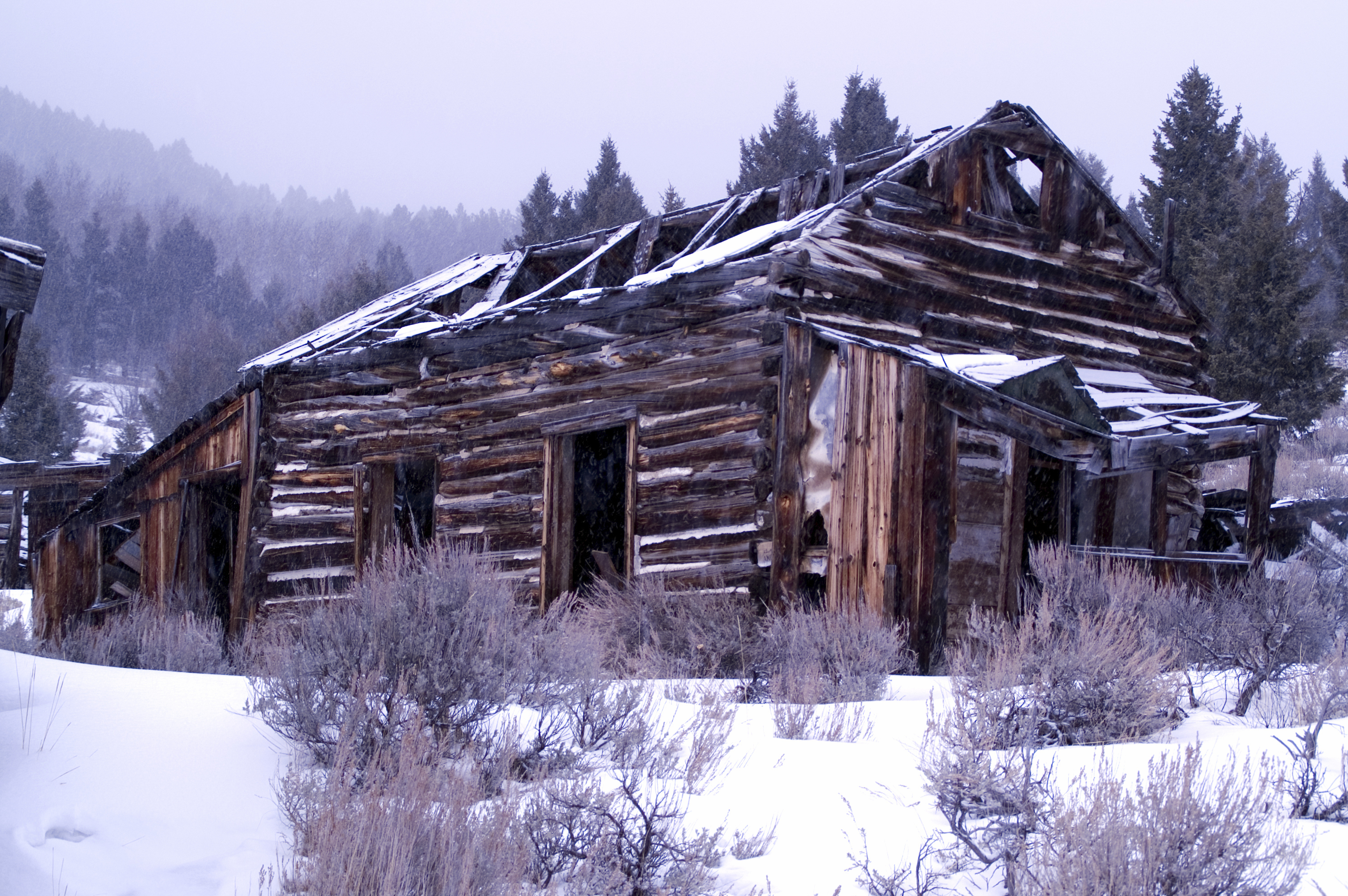 Probably not an image you'll see on a Christmas card.
Snow Roof Collapses are Rare
Thankfully, this type of incident doesn't happen very often. In most cases, excessive snow accumulation on a roof manifests itself in more subtle ways and causes gradual damage over time instead of a sudden calamity. However, many forecasters are predicting that the upcoming winter season will be unusually harsh in many parts of the U.S., so it's helpful to know how to identify snow damage to a roof – and what to do about it.
First, the good news: almost every home built over the last several decades is equipped with roofs that satisfy building codes for heavy snowfalls in that part of the country. So the chances of roof damage from too much snowpack are minimal after a single snow event. The homes and structures which are most susceptible to snow damage are those who are uninhabited and/or poorly-maintained, when snow keeps accumulating unchecked over time; or those which have undergone improper renovations where load-bearing walls might have been compromised or removed.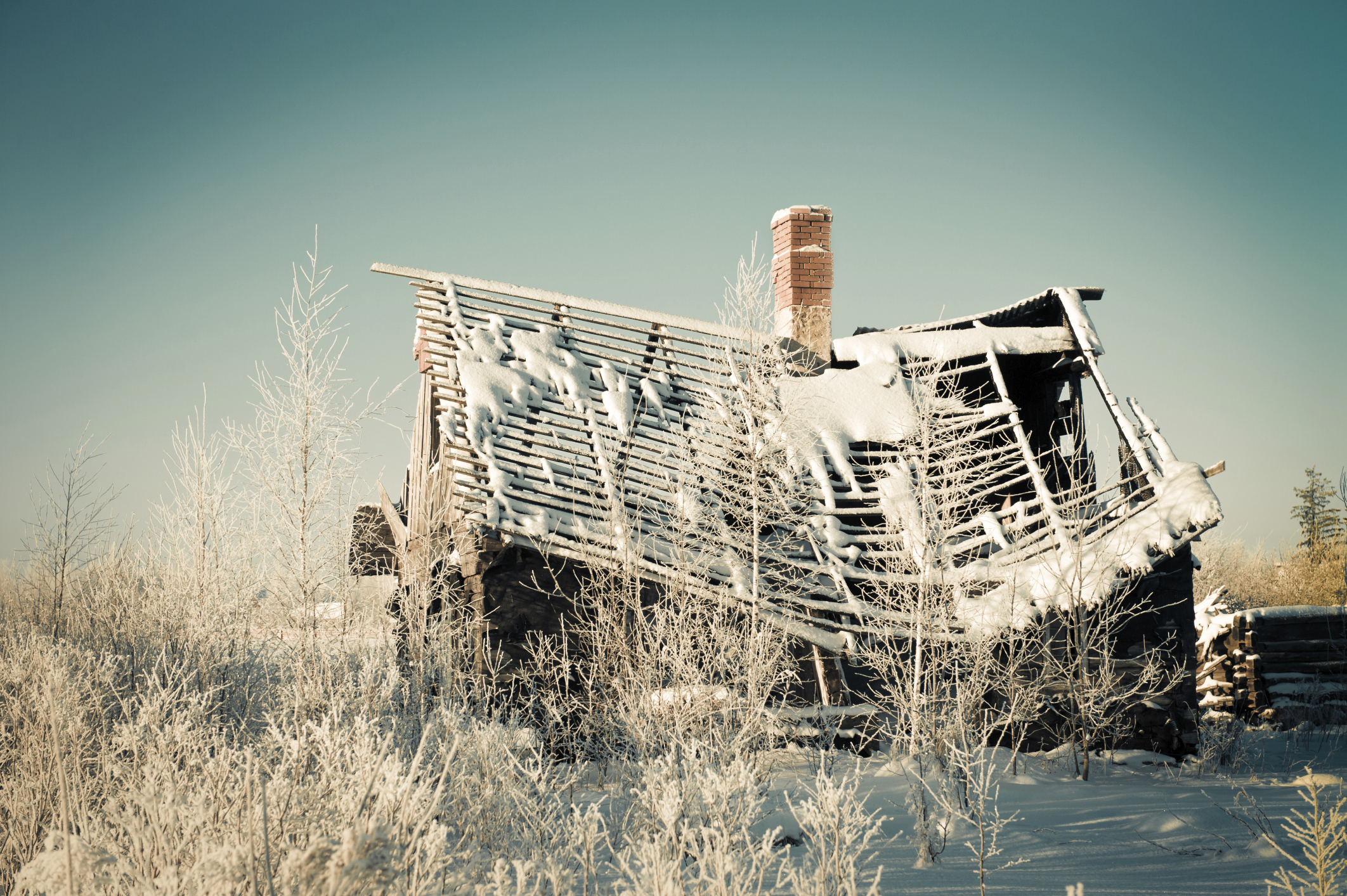 This house probably had a lot more problems in addition to excess roof snow accumulation.
Signs of Roof Damage from Excessive Snow
There are some clues to look for to determine if a home is suffering under the weight of too much snow. These include:
sticking interior doors, such as those leading to bedrooms, bathrooms, or closets
doors that pop open for no reason
windows that are hard to open and close
numerous cracks in walls or masonry
cracks in plaster or drywall around door frames
major roof leaks that cannot be linked to an identifiable cause
frequent cracking, creaking, or popping sounds
ceiling-attached pipes that are bowed in the middle
visible roof sagging

Getting Snow Off of Your Roof 

While these individual repairs can be performed, elimination of the underlying (overlying?) problem requires you to remove much or all of the snow on your roof. The preferred option is to engage the services of a qualified snow removal service who is experienced in handling the task effectively and safely.

If you insist on doing it yourself, you should think twice about getting up on a ladder with a shovel, where snow and ice can increase your chances of falling off and hurting yourself. Instead, your best bet is to purchase a snow rake, which is essentially a rake with a long handle that can reach your roof from the ground. Some models come with a telescoping handle and/or rollers on the rake. Try to remove two to three inches of snow from your roofline and work your way upward from there. Remember, you don't necessarily need to clear your roof of all snow; just enough to prevent it from weighing too much on your roof.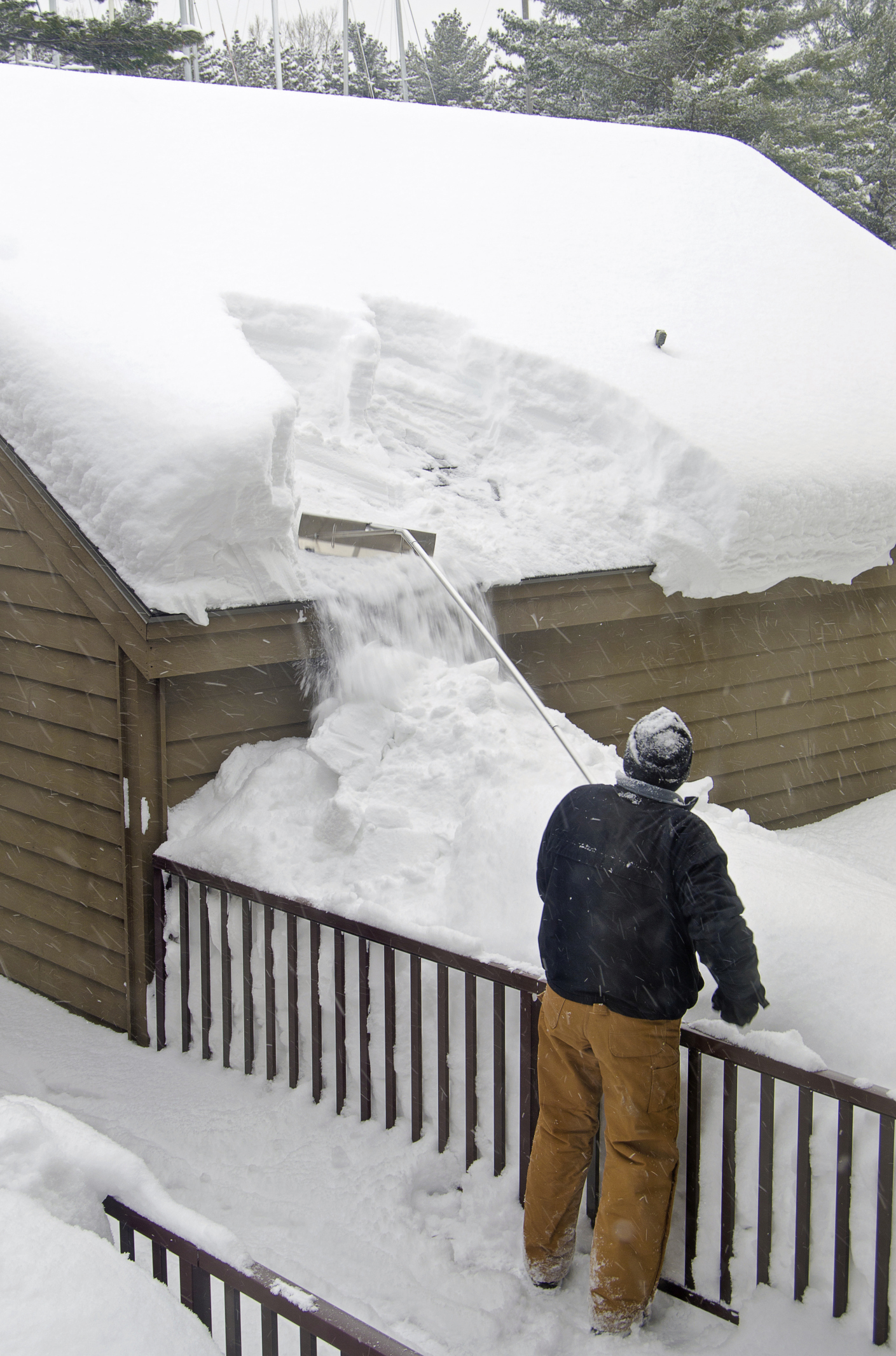 Roof rakes can be roof savers after days or weeks of continuous snow.
Once the excess snow has been removed from your roof and weather conditions permit, you should inspect your gutters and roof shingles to see if repairs are needed. If you feel that you need a new guttering system or a full roof replacement, you can contact Lednor Home Solutions to schedule a free, on-site inspection. Otherwise, continue to monitor the amount of snow on your roof so that it doesn't get out of hand again.
Long Term Solution – Helmet Heat®
Helmet Heat® is a self-regulating heating system that melts the snow and ice before it can form into damaging mounds weighing down on your roof line, gutters, and downspouts. Helmet Heat® is wired throughout your gutters and downspouts. With it, snow melts before it hits the eaves of your roof and water flows down your heated gutters and downspouts. Damaging snow and ice buildup is averted.
Written by Del Thebaud