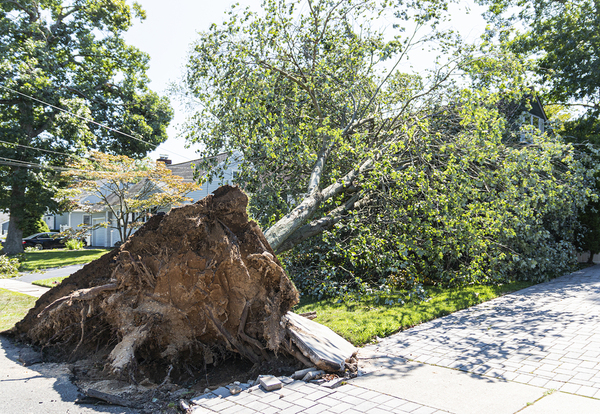 How can you protect your roof from wind damage? For those who live in hurricane or tornado-prone areas, this question is particularly relevant. Getting through the windy season without serious roof damage is made possible through advance preparation. Learn what you need to do to make your roof safe from the wind.
Prepare the Areas Around Your Roof
While some damage comes from the wind itself, other damage arises when trees, tree branches, and even outdoor furniture breaks, take off, and impact your roof. Prior to hurricane season, plan to prune back branches that grow close to your roof. If you have an older tree that no longer has a lot of structural integrity, consider removing it altogether. You can plant another tree farther from the house. Tuck away and secure items such as patio umbrellas and patio furniture so that they don't end up on the roof.
Improve Your Roof
Even if your roof is in relatively good condition, there are still actions that you can take to improve it. For instance, Fine Home Building recommends installing metal drip edges, which "can be critical to helping roof shingles resist wind uplift along the perimeter of the roof." Use starter strips along the edge of the eaves and use a sealant and nails to ensure that they stay secure. These techniques prevent your roof and individual shingles from lifting up during a wind storm.
Check the nails on your roof as well. Make sure that the majority of them are not overdriven, undriven, or on a poor angle. When it comes to nails, 1 1/4 inch nails also work better than 1-inch nails, and the price difference is very small. If you notice that many of the roofing nails are poorly-installed, talk with a roofing company about examining and fixing your roof.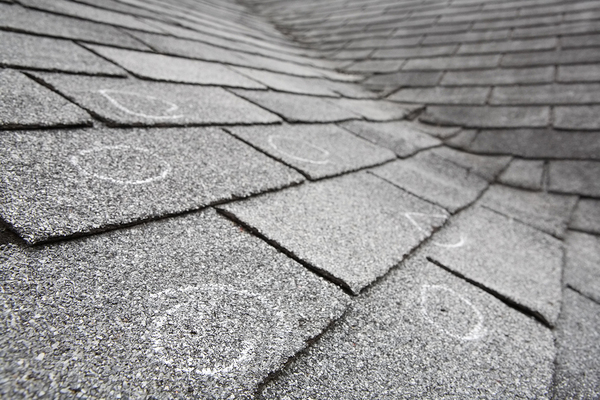 Clean Your Gutters
One of the ways that roofs get damage during hurricane season is from water. Before the windy season begins, clean out your gutters or install a gutter cover to avoid having a backlog of debris in your gutters. This helps your roof move heavy rainfall from the roof to the ground, avoiding backups that can lead to leaks.
Repair Your Roof
Prior to hurricane season, examine your roof for damage. This could look like loose shingles, chipped or curling shingles, or shingles with holes in them from hail or debris. If your roof has problems, fix those sections to make sure that they don't lead to additional shifting shingles or problematic leaks.
Install a New Roof
You can repair your roof to avoid serious wind damage from blowing shingles. However, if your roof has many areas of weakness, consider installing a new roof. Ask your roofing contractor about the durability of your particular choice when it comes to wind. Moreover, choose a roof that is as durable as possible against wind damage.
Are you thinking of how to repair your roof or windproof your roof prior to hurricane season? Connect with us at Harry Helmet. We're experts with over 35 years of experience in the roofing industry. Contact us to learn more about your roofing options and schedule a free estimate today.